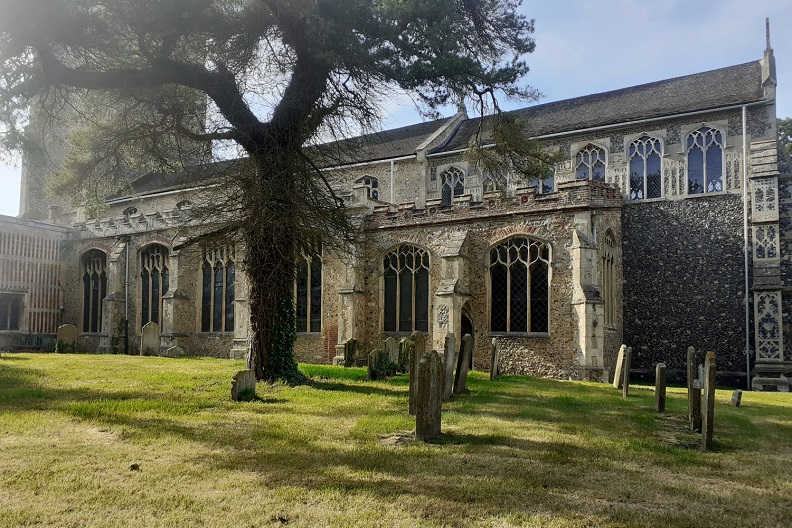 Churchyards have been a focus for our communities for centuries. They are often a haven for wildlife and the Suffolk Wildlife Trust has produced guidance on how to manage your churchyard.
Suffolk Wildlife Trust Guide to Churchyard Management | PDF
Most churchyards remain open for full burials. Relevant forms and information can be found below.
Churchyard rules | PDF (size and form of headstones). Headstones that fall outside these rules will require a faculty with no guarantee that permission will be given.
Introduction of a headstone | PDF
Headstone certificate of compliance | PDF
Completion Notices | PDF
Guidance for PCCs planning areas for cremated remains | PDF
Dogs in churchyards | PDF
Lichens and plants in churchyards - Suffolk Wildlife Trust guidance | PDF
Toilets in churchyards | PDF
Unsafe Memorials in churchyards | PDF
Gravespace Letter | DOCX
Gravespace Petition | DOCX
Queen's Green Canopy Guidance | DOCX
Some PCCs allow individuals to reserve gravespaces. Details on this can be found below.
Guidance to reserve gravespaces | DOCX
Please contact the DAC Secretary Charlotte Hodgson for more information.