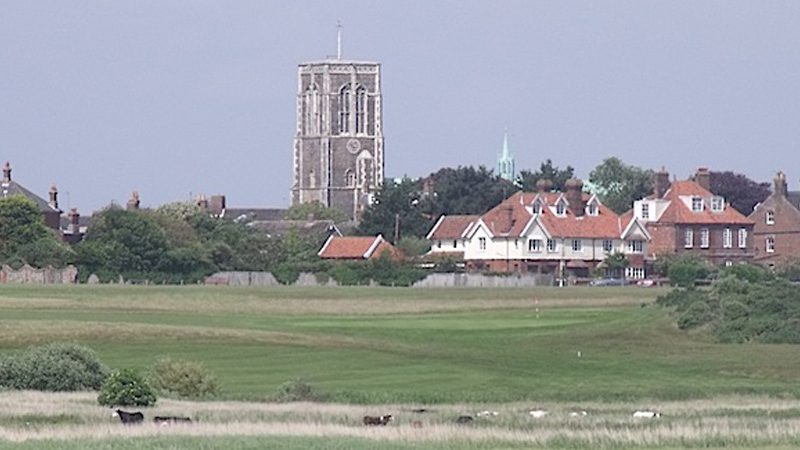 The Diocese of St Edmundsbury and Ipswich represents the Church of England in Suffolk. The Diocese was founded in 1914 and includes the county of Suffolk, except for an area of North East Suffolk around Lowestoft, and one parish in the county of Essex. It serves about 631,000 people living in a geographical area of more than 1,400 square miles and includes St Edmundsbury Cathedral located in Bury St Edmunds and 478 church buildings (457 of which are listed) in 443 parish communities.
In Suffolk we have a magnificent heritage of parish churches. There is a church in every community of which over 230 are Grade I listed and over are 180 Grade II listed. These beautiful buildings, built to the glory of God, offer a wealth of history, architecture and wildlife. They are open and welcoming year round for you to enjoy.
Whether you are staying on Suffolk's heritage coast, in the rural heart of the county, in an historic village full of timbered houses, or out in the wildness of the Brecks, there's a stunning ancient Suffolk church for you to visit. To find out more about our churches on the tourist trail please visit our website:
Angels and Pinnacles | Weblink
Visit Britain 'Good to Go'
The Church of England has signed up to the 'Visit Britain Good to Go' standard for the tourism industry. Churches that have signed up can demonstrate that they are adhering to the respective Government and public health guidance, have carried out a COVID-19 risk assessment and checked you have the required processes in place. This is a free service being used across the UK by organisations both big and small.
Page last updated 15 October 2020.