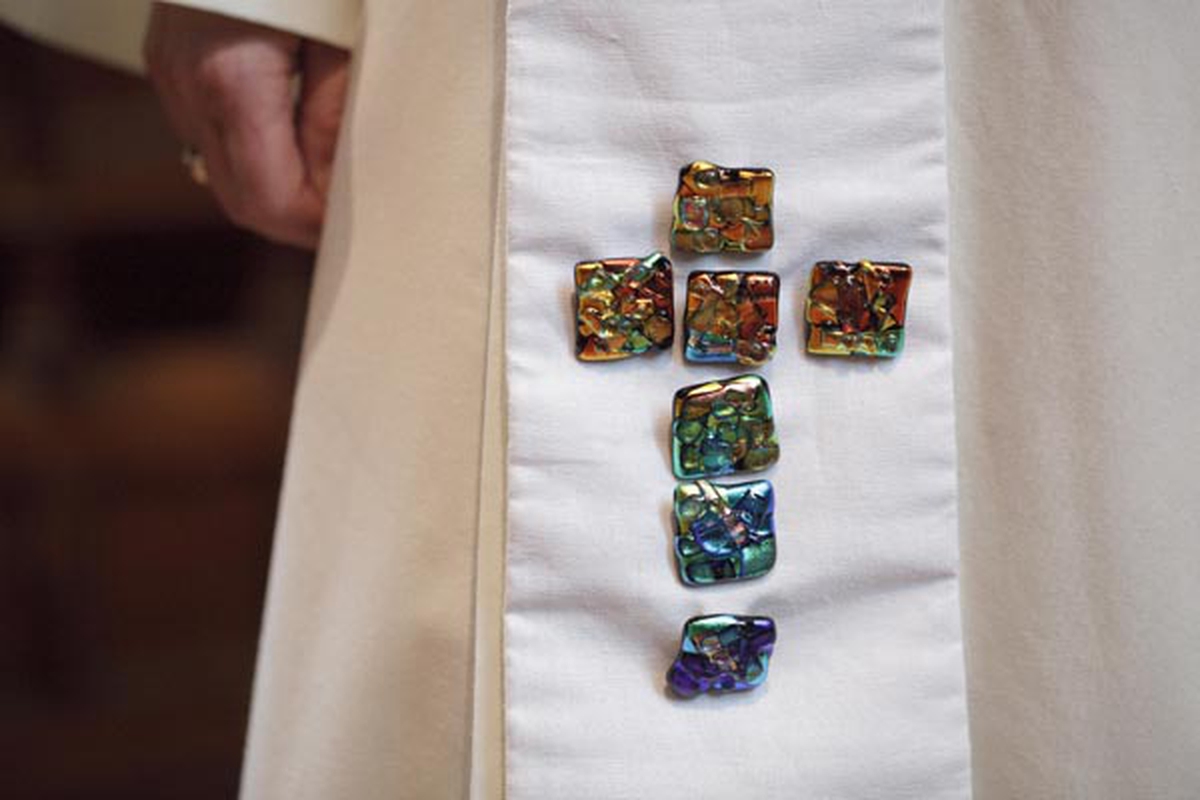 MDR is an expression of the Bishop's responsibility for the pastoral and professional care of the clergy. It plays a part in enabling clergy, Readers and licensed lay ministers to grow in their understanding of the particular ministry to which God has called them. In preparation and in discussion with a reviewer, ministers review what has been and look forward to what might lie ahead. It provides an opportunity to celebrate and give thanks for where they see God at work and seek to discern God's hand and direction where ministry appears less fruitful or the way ahead is less clear.
All clergy licensed in the diocese under Common Tenure (other than those completing Initial Ministerial Education in the first four years after ordination for whom a different system of review operates), and all Readers and licensed lay ministers, are expected to have an annual review. (Clergy and Readers with PTO are not required to have an MDR).
The Cycle
There is a four year cycle for MDRs. Ministers meet with a reviewer appointed by the Bishop in years one and three. In year two clergy meet with an archdeacon, and Readers and licensed lay ministers meet an Assistant Warden of Readers. In year four, clergy meet with a bishop, and Readers/LLMs meet with a bishop or archdeacon. After a review, a summary is agreed between the reviewee and reviewer and sent to the Bishops, and for Readers and licensed lay ministers also to the Deputy Warden of Readers. Training needs are sent to the Director of Mission and Ministry and for Readers and licensed lay ministers also to the Discipleship and Ministry Development Officer.
MDR Reviewers
MDR reviewers play a vital role in the operation of the MDR scheme. There is an application process for anyone interested in becoming an MDR Reviewer. Please read the person and role description and complete the application form.
MDR Reviewer job description | DOC
MDR Reviewer application form | DOCX
Forms
Preparation forms and instructions will be sent out to you by email from the Bishop's Office when you are first asked to book your MDR. You can find out more about the process here:
There are two summary forms for you to complete after your MDR – one for clergy and one for Readers and licensed lay ministers. These are also sent out by the Bishop's Office, but are downloadable here:
MDR Clergy Summary 2020-21 | DOCX
MDR Readers and LLM Summary 2020-21 | DOCX
Further information
The scheme is administered primarily from the Bishop's Office. For any administrative enquiries, please contact Terry Atkins by email or phone 01473 252829. Terry contacts those due an MDR with the appropriate papers and information.