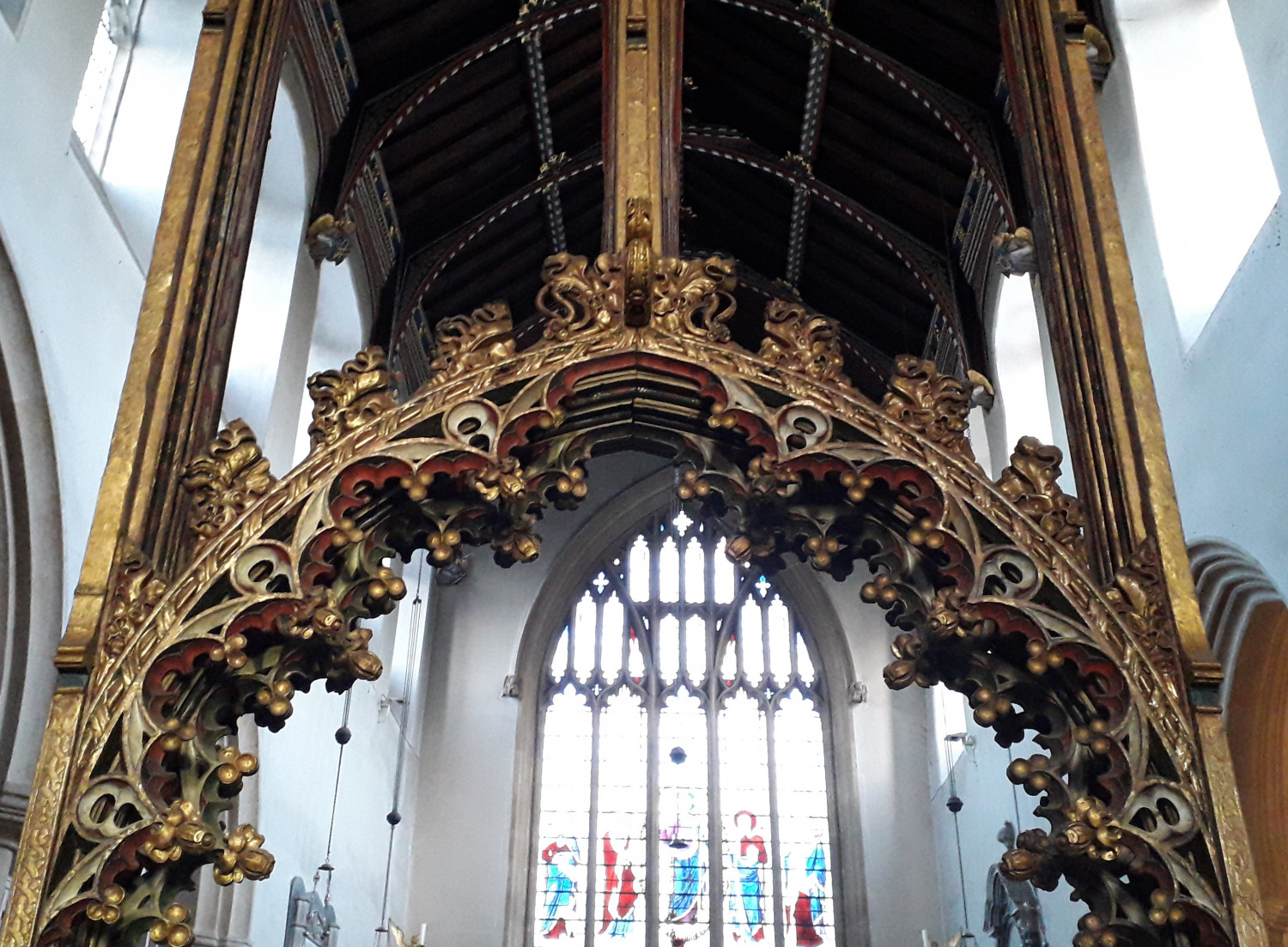 The Diocese of St Edmundsbury and Ipswich was founded in 1914 and includes the county of Suffolk, with the exceptions of an area of North East Suffolk around Lowestoft, and one parish in the county of Essex.
Our diocese is led by the Bishop Martin Seeley (Bishop of St Edmundsbury and Ipswich), and assisted by Bishop Mike Harrison (Suffragan Bishop of Dunwich).
Serving about 631,000 people living in a geographical area of more than 1,400 square miles, the communities of the diocese are served by 443 parishes within 106 benefices and 16 deaneries. There are 480 church buildings of which 457 are listed, around 117 stipendiary clergy and 44 self-supporting ministers, some 150 Lay Licensed Ministers, including Readers and a few Licensed Lay Pastors and Local Evangelists and about 500 commissioned lay assistants (Lay Elders) in the parishes.
In addition to this, there are currently 87 church schools, 85 of which are primary and two of which are secondary (King Edwards in Bury St Edmunds and Debenham High). One quarter of all schools in Suffolk are CofE schools. Of the 87 schools, 34 are Voluntary Controlled, nine are Voluntary Aided and 44 are academies. Our Multi-Academy Trust also has 21 primary schools united by a common ethos and determination to provide the best possible learning opportunities for our children.
The Anglican churches across the diocese seek to develop close links with other Christian denominations and to build understanding with members of other faiths, the diocese also has close ties with churches across the world, most notably with the Diocese of Kagera in West Tanzania.
This section of our website covers our vision and governance.
For further information please visit:
Our presence | Weblink
Our Bishops | Weblink
Our people | Weblink
Our faith | Weblink
Our schools | Weblink