Lightwave is a community of small groups reaching out with Christ's love all over Suffolk.

Why start a Lightwave group in your Benefice?
Small groups make a great context to grow as followers of Jesus and be "on mission" with Him – as the first disciples were
Small group are flexible and able to respond to missional need quickly - reaching different parts of your local community in different ways
Lightwave groups work alongside parish churches big and small, complementing the offering of a Sunday service with small midweek gatherings, in homes, cafes, workplaces or online. For some this is an more accessible way-in to Christian life than a church service
There is lots of support on hand in the Lightwave Community to help you to release and nurture the gifts of your group members, helping you all to share God's love in your locality in the ways you are dreaming of.
How to get started
Pray
Work with other Christians – especially consult your parish priest
Invite the leader of the Lightwave community to meet with those who are interested, please email: Archdeacon Sally Gaze or telephone: 07446 933129
Sign up for the Lightwave training course, meet other leaders and learn together how to start a group, please visit:
Lightwave Ministry | Weblink
Ongoing support
The Lightwave community can support mission in your benefice in the following ways:-
Prayer support
Learning communities with other leaders focussed on mission through small groups
Help you to connect with other people who have done things similar to your vision
Help to fund a Lightwave mission worker (one day a week)
Support for online outreach and film-making
Bespoke training from Benefice Away Days to the Mission Shaped Ministry delivered flexibly and locally
If you want help to share God's love, please ask – we'll try to find a way to support you.
Find out more
To find out more please email Archdeacon Sally Gaze, telephone 07446 933129 or visit:
www.lightwave.org | Weblink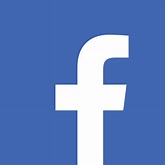 Follow Lightwave on Facebook here.