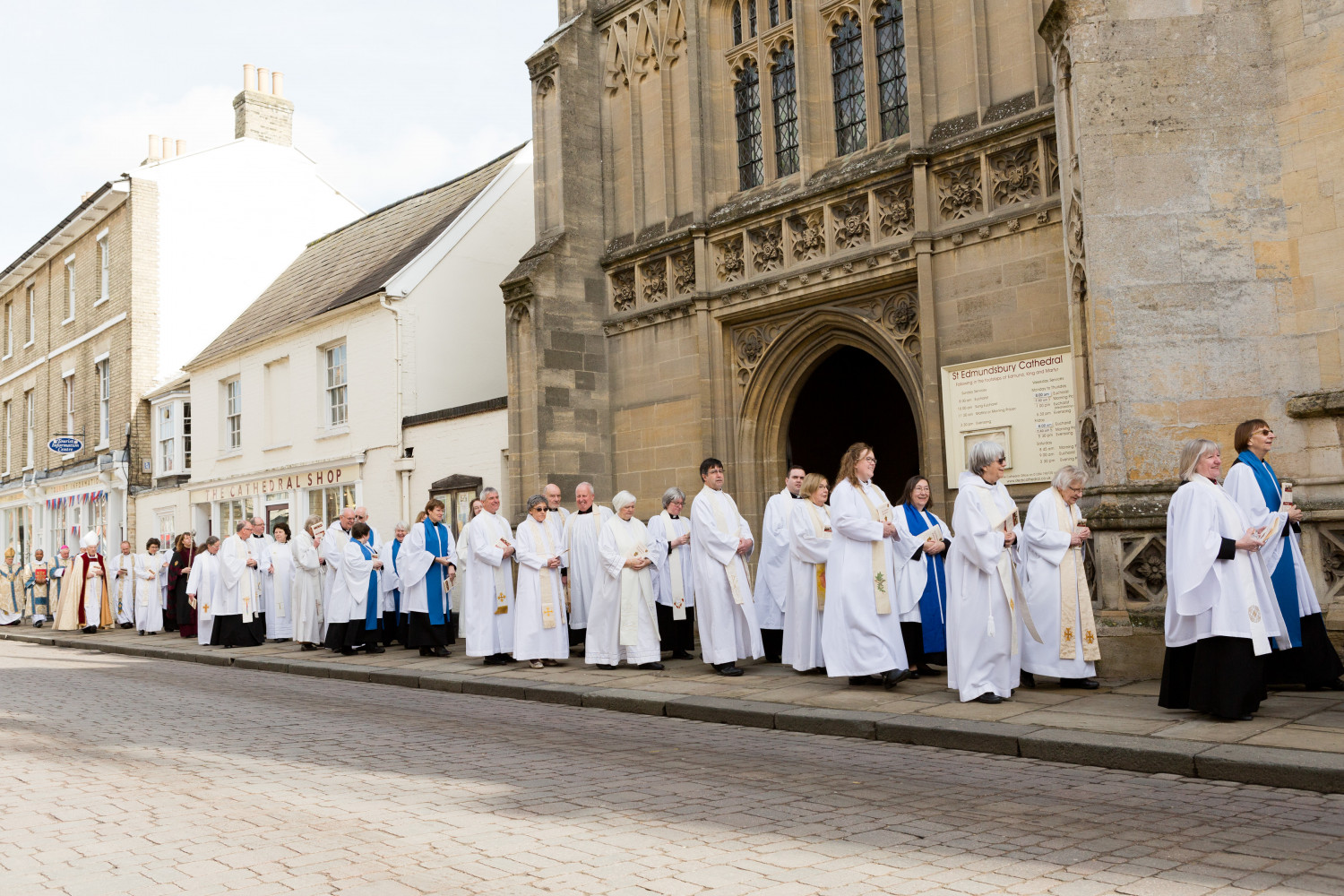 Picture by Keith Mindham.
The flourishing and well-being of ordained and authorised ministers is fundamental to the life and mission of our Diocese, and the Bishops place high value on it. Below are information and sources of support which are available within the Diocese and beyond.
Ministerial self-care expectations
The Bishops encourage and indeed expect clergy to take time for renewal, refreshment and re-creation for their own well-being and for the sake of their families and ministry. The following summarises the current expectations and entitlement:
1. Rest days – this is usually also specified in the Statement of Particulars
One day (continuous period of 24 hours)/week
An additional day/month
2. Holidays – this is usually also specified in the Statement of Particulars
36 days annual leave – including not more than six Sundays, nor any of the Principal feasts, Ash Wednesday, Good Friday or Ascension Day
Bank holidays (with TOIL – time off in lieu - where a bank holiday is worked)
3. Retreats and spiritual wellbeing – Up to five days retreat/year, plus regular time for prayer and periods of reflection/reading. Clergy are also strongly encouraged to have a spiritual director.
4. Sabbaticals – Clergy are encouraged to apply for a period of extended study leave (sabbatical) or short study leave. See here for more information:
Study leave | webpage
5. CMD – The Bishop expects that clergy, licensed lay ministers and lay elders will set aside regular time for study, retreat and professional development in ministry, and undertake at least one significant piece of CMD each year. More information can be found here:
CMD | webpage
Please contact The Bishops' Chaplain for further information.
Christian well-being, some notes from Philippi
Counselling
Whether it's a crisis or simply something that is an ongoing worry or causing concern, you may find counselling useful. Counselling is available to all licensed clergy, lay ministers and their spouses and is offered by Susannah Burn. Susannah is a psychoanalytic psychotherapist registered with the UKCP (UK Council of Psychotherapy) and has been a member of the Bury Practice for Counselling and Psychotherapy for 20 years. It is her role to act as the initial contact via phone or email for those who are experiencing difficulties and wondering whether counselling may help. She will discuss their needs with them and then make a referral either to herself or to another experienced counsellor on the Diocesan Counselling Team if appropriate.
Please email Susannah Burn or phone on 07742 908947. You can also read more in this leaflet:
Diocesan Counselling Service for Clergy and LLMs leaflet | PDF
Help against bullying
The Diocese of St Edmundsbury and Ipswich is committed to creating a harmonious working environment, which is free from harassment and bullying and in which every office holder, employee and church member is treated with respect and dignity.
Find below the Diocesan Policy and various resources and contacts:
Read the Diocesan Policy: Preventing Bullying and Harassment – Encouraging Positive Relationships | PDF
'Dignity at work' is a national policy from the Ministry Division of the Archbishops' Council addressing issues of bullying and harassment: Dignity at work | Weblink
'Challenging Bullying in the Churches' offers further ideas and can be ordered directly from Grove Books (p145).
Courses are provided by Bridge Builders offering insights and training in dealing with aspects of bullying.
For support and advice, contact Susannah Burn on: 07742 908947
Dispute Advisory Service
Dealing with conflict is a normal feature of building healthy relationships and congregations This service offers a safe place to bring conflicts and problems that we might have with each other in a church setting. For full information please click here.
Transitions in ministry
Transitions in ministry can be exciting but also stressful at times. The following leaflets are designed to give you a simple checklist of contacts and resources which might help you to negotiate these transitions more easily.
Welcome to our diocese | PDF
Welcome to your curacy | PDF
Clergy Well-being | PDF
Ordinand Support | PDF
Transition into retirement - for stipendiary clergy | PDF
Clergy Maternity Policy | PDF
Support groups and networks
To sustain well-being, many find it helpful to have someone with whom to talk to or share thoughts about their ministry, before any crisis or 'problem' arises. All ministers are encouraged to develop networks of mutual support in their parishes and benefices, work contexts and deaneries.
Churches Mutual Credit Union
Churches Mutual Credit Union is a collaboration with the Church of England offering loans (including car loans!) and savings to clergy:
Churches Mutual Credit Union | Weblink
Further resources for restoring mental, physical and spiritual health and wholeness
St Luke's for Clergy Wellbeing – providing support and resources for improving mental health and psychological well-being for clergy, their spouses and children up to age 18.
Sheldon, providing space, a wide variety of retreats, and refreshment for those in ministry.
Anglican pastoral care, providing care and counselling for those in ministry.
The Retreat Association, providing information about retreat options.
www.brokenrites.org, an interdenominational group offering mutual support and information to separated and divorced spouses and partners of clergy and ministers.
If you are looking for resources to help you make your church more welcoming please visit Inclusion and Diversity.