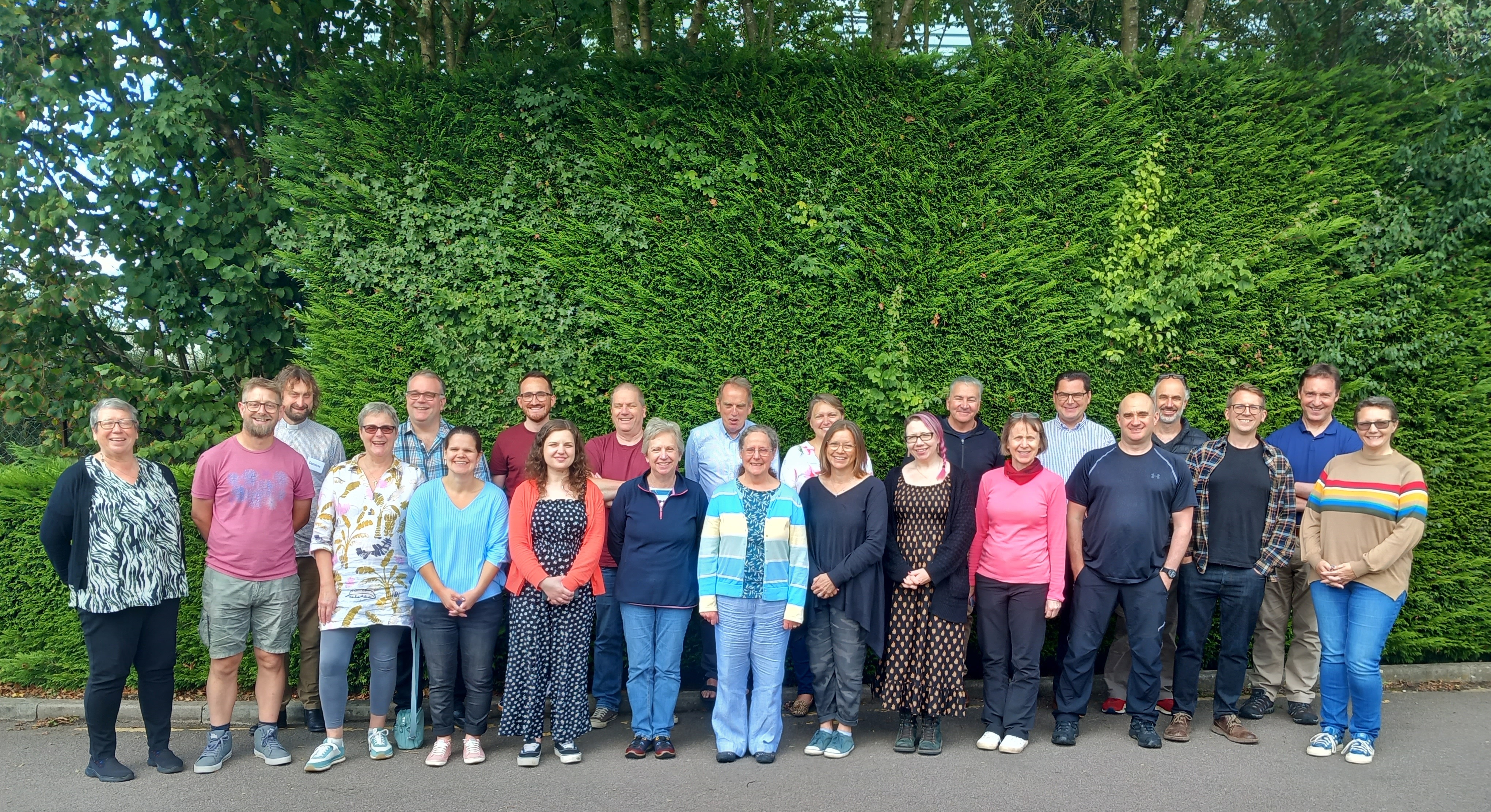 To support our leaders, we are investing in a 18 month programme that includes residentials, study days and ongoing support.
The focus of the training programme is missional - to support them in their context. The training will ensure our leaders have the skills so they are well-equipped to realise the plans for growth in their benefice.
Our first cohort are in middle of their programme and are starting a period of reflection as the programme continues to evolve and develop going forward. Their final overnight session will be in November 2023.
Cohort one (x15): Gary Best, Karen Burton, Sharron Coburn, Jo Delfgou, Andrew Doarks, Max Drinkwater, Chris Hood, Andy Miller, Tom Mumford, Robert Otule, David Preece, Rachel Revely, Chris Childs, Charles Trefusis and Cathy Bladen.
The second cohort started their programme in September 2023 with a four day residential led by the Revd Canon Dave Gardner. This will be followed by a Return Day in December.
Cohort two (x16): Susan Allison, Sophie Cowan, Heather Livingstone, Al Metcalfe, Mark Prentice, Chris Giles, Matthew Lawson, Ali Miller, Simon Pitcher, Mary Styles, Katherine Valentine, Andy Williams, Dominic Doble, Sarah Du Boulay, Toby Tate and Susan Taylor.
It is intended that all leaders will have access to this in the future.
For further information please contact Helen Prior-Townsend.