Supporting key workers in Kagera
The Bishop's Lent Appeal for 2021 was aimed on supporting some of the most key roles and responsibilities in Kagera, and focused on extending the care and compassion shown to communities in Suffolk during the pandemic by supporting Kagera farmers, doctors, and priests, so they can continue to help their local communities and encourage self-sufficiency. Every year the Bishops encourage reflection and giving through their Lent Appeal. It is important to help fund these essential roles where possible, so we are grateful for donations.
The follow up of the 2021 Kagera Lent Appeal
Bishop Mike had a busy day last Friday responding to the Buy a Bishop auction in the Bishops' Lent Appeal for Kagera. There was a bottle of blackberry gin to deliver, and two signature coffee and walnut cakes. One of these was to celebrate a 94th birthday, and was received with surprised joy, 'A bishop! On my birthday!' Next week he's down to take a turn on a local church cleaning rota – not quite so glamorous, but very much welcomed, nonetheless. Many thanks to all who bid to Buy and Bishop, and to everyone who has contributed to the Lent appeal in any way. We'd love to hear what you did for Kagera in Lent – email your pictures and stories to kagera@cofesuffolk.org.
See below for information about the Appeal and resources to help you with fundraising and worship.
Farmers
Through the Church and Community Mobilisation Process (CCMP) subsistence farmers are taught to:
diversify and plant drought-tolerant crops
make the most of limited rain
plant tree seedlings
build rainwater tanks using local materials.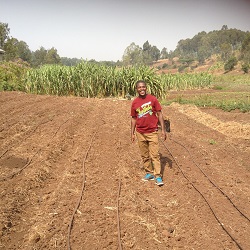 We learned how CCMP has made a real difference in one village. Their leader wrote:
"The training sessions has changed people's mindset. We now understand that though we are poor there are some blessings in our area. Look we have fresh vegetable and fruits that we hear cost a lot of money in other areas - but we get them free''.
This story has been repeated across the Diocese, and local leaders have become trainers for neighbouring villages. Further funds are needed to continue this vital work across Kagera, changing mindsets and transforming lives.
Doctors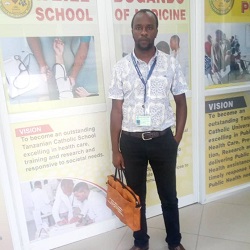 Murgwanza Hospital brings vital healthcare to the people of the region. To secure its future and better serve the community, it needs to employ specialist doctors and become a referral hospital. Desperately sick patients will no longer have to endure a six-hour road trip over bumpy, dusty red roads to the nearest referral hospital. Our support will help doctors from Murgwanza to acquire the specialist skills needed. Dr Christian Ruzige is training to become a surgeon. He writes:
"Your donations will help the poorer through my hands. With God's help there will be healing."
Priests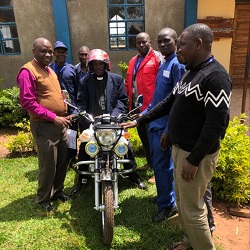 Priests in Kagera lead their communities in many ways, not least by leading CCMP groups in their parishes. Kagera Christian Theological College (KCTC) is expanding to meet the growing demand for practical as well as spiritual training. Our support will help to fund staff salaries and building work.
Priests themselves need practical help as well. Many have long distances to travel round their parishes. With your generosity we can help to buy motorbikes (£800 each) so that they can spend less time walking, more time teaching and leading.
How to give
Please give generously in 2021 to help Kagera Diocese achieve its vision of 'Life in its fullness'.
To give online please click the donate now button below.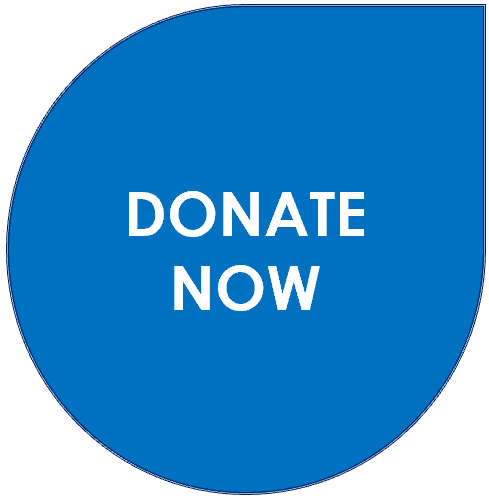 Or download the donation form available here.
Where does the money go?
Your generosity in the previous Lent Appeals for Kagera has been inspiring and has helped change lives there. Your past donations have helped:
enable the CCMP team to travel to villages across the diocese delivering training and distributing new seeds
provide over 350,000 trees across the region, encouraging local churches to establish their own tree nurseries
provide materials for training for building water tanks
build a new dormitory and dining hall at Ngara Anglican Primary School (NAPS), enabling the school to take boarders and attract more pupils
buy a motorbike for a priest
pay for health insurance for priests
pay the salary of a lecturer at KCTC.
Need help?
Our team can arrange for a speaker to come to your church or group (in person or by Zoom) to talk about Kagera and the Appeal. To book a presentation please email kageralink@gmail.com.
For more information and further resources:
If you'd like printed copies of the challenge booklet or the information leaflet, please contact us at kagera@cofesuffolk.org and we'll get them to you. You can also read up on our Buy A Bishop fundraiser here.
Fundraising Resources
Buy a Bishop | PDF
Lent Appeal Information Leaflet | PDF
Lent Challenge 2021 Booklet | PDF
Fundraising Ideas | DOCX
A Taste of Tanzania | DOCX
Step Out for Kagera | PDF
Service Sheets
Lent Appeal 2021 talk | DOCX | PPT
Kagera Link Diocese | Weblink
Communion Service for Kagera | DOCX
Kagera Service Resources 2021 | DOCX
Children's Worksheets | PDF
Talks
Prayers
Songs