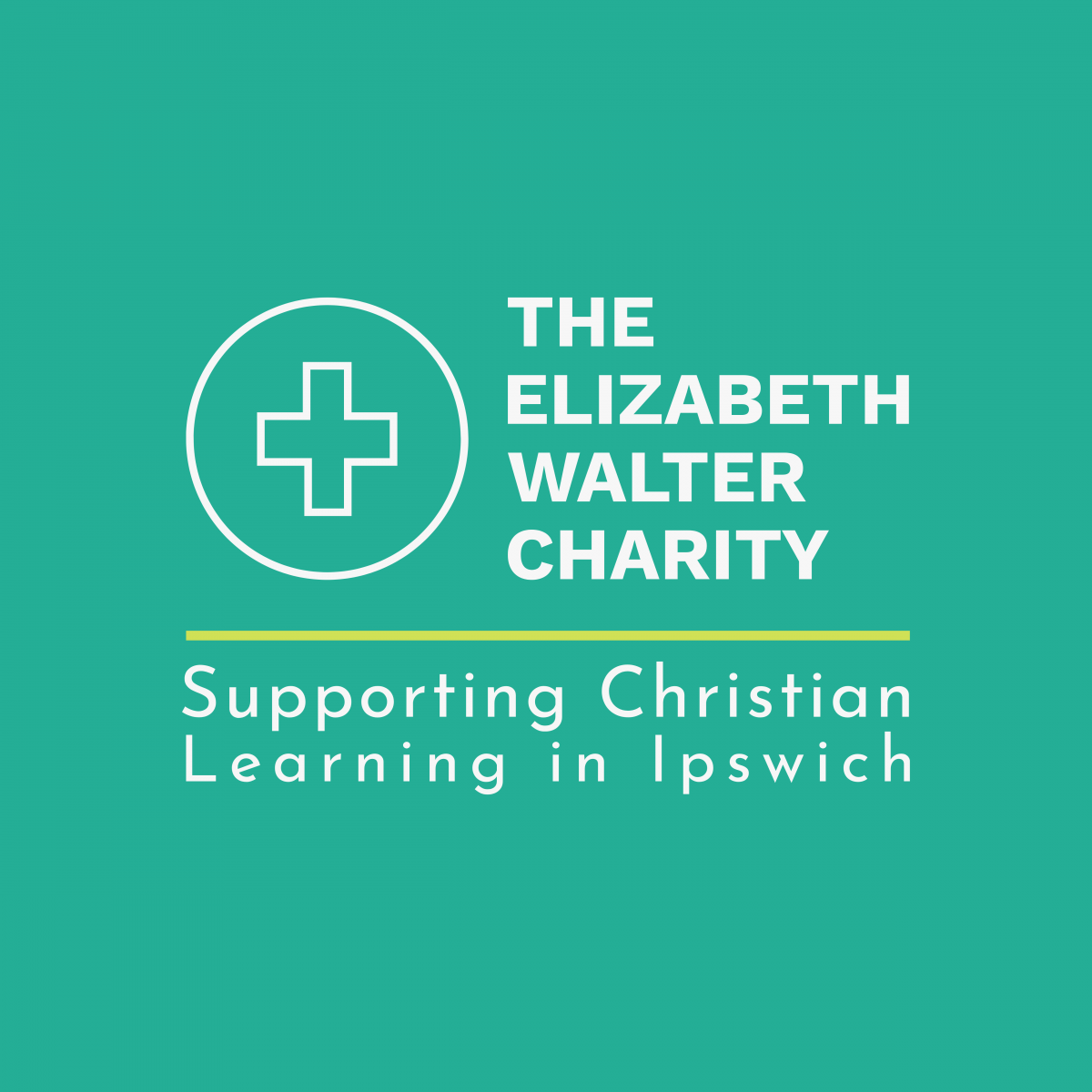 The Elizabeth Walter Charity, a charity established more than 400 years ago, by a sixteenth century, Ipswich heiress and philanthropist, Elizabeth Walter, is still available for Anglican churches and all schools in the deanery of Ipswich in the diocese of St Edmundsbury and Ipswich.
Grants of between £100 and £2000 are given for well thought-through projects and initiatives that support Christian learning in the area and meet the Charity's criteria. Please have a look at the brochure on this web page for more details of how the charity works and what it likes to support.
The Charity is chaired by the Archdeacon of Ipswich and Trustees meet four times a year. The deadlines for applications until the end of 2023 are as below:
Application Deadlines:
1 November 2023 (Trustees meet on 15th)
7 February 2024 (Trustees meet on 21st)
1 May 2024 (Trustees meet on 8th)
1 September 2024 (Trustees meet on 18th)
1 November 2024 (Trustees meet on 7th)
For applications
Please use the online form on this website OR send a pdf copy to the Clerk to the Trustees, Helen Smith at clerk.ewc@cofesuffolk.org by the appropriate deadline. Thank you.
If you wish to make a paper application, if you wish to discuss your application prior to submitting it or have any other queries, please send an email to the clerk, who works Tuesdays - Fridays.
Application forms can be downloaded here:
Application Form | DOCX
For more information
Elizabeth Walter Charity | PDF
Funding Report for Messy Church | PDF
St Mary's Stoke Feedback on EWC Grant | PDF
St Margaret's CEVAP Feedback on EWC Grant | PDF
Inspire Prayer Space Feedback on EWC Grant | PDF