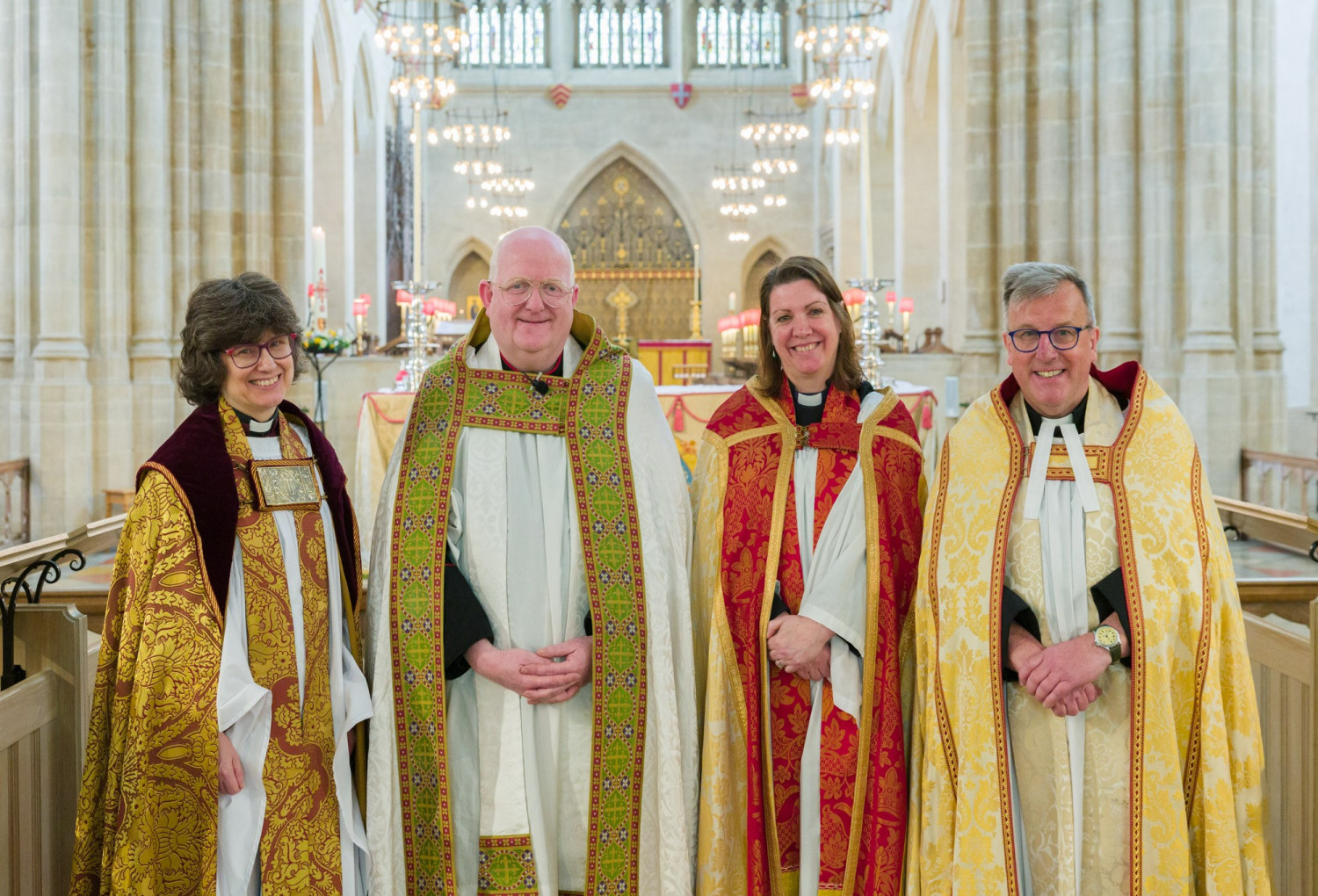 Archdeacons are appointed to support both the Bishops in their work of oversight across the diocese and to support the parishes, benefices and deaneries in their work of mission and ministry.
They are members of the Bishop's Staff team, playing their part in shaping the wider strategic vision for the diocese, while relating this to the local realities and concerns of the moment.
An archdeacon's role is varied. It is both missional and pastoral. Formally, they admit churchwardens to office at an annual archdeacon's visitation. They are also responsible for ensuring regular inspections of parishes (parochial visitations) and for the 'articles of enquiry'. They help parishes when a vacancy arises with the appointment process, and are present at institutions, licensings and ordinations. They also 'induct' clergy into their livings at the service of Institution. An archdeacon works with deaneries to help them shape their deanery plans relating to future ministry and mission and chairs the Archdeaconry Mission and Pastoral Committee. Matters relating to church buildings, clergy housing, parish share and a range of pastoral concerns – especially care of clergy - are also part of an archdeacon's role. Legal queries and other practical matters arising, for example, from PCCs or parishioners, are also often referred to the archdeacon, who of course work closely with the registrar, the Director of Finance and the DAC Pastoral secretary, amongst many others.
In this diocese there are four archdeacons. We have three 'geographical' archdeaconries: the archdeaconries of Sudbury, Suffolk and Ipswich. The archdeacons of Sudbury and Suffolk cover a wide geographical area – Sudbury broadly speaking to the west, Suffolk to the east of the diocese. The archdeacon of Ipswich covers the deanery of Ipswich, and is also the director of the Inspiring Ipswich project which is resourced by national Strategic Development Funding (SDF). The fourth archdeacon does not hold a legally defined 'geographical' remit but is the Archdeacon for Rural Mission. Archdeacon Sally is the director of the SDF funded project to grow the Suffolk Fresh Expressions Community (Lightwave) and focuses on rural mission across the diocese.