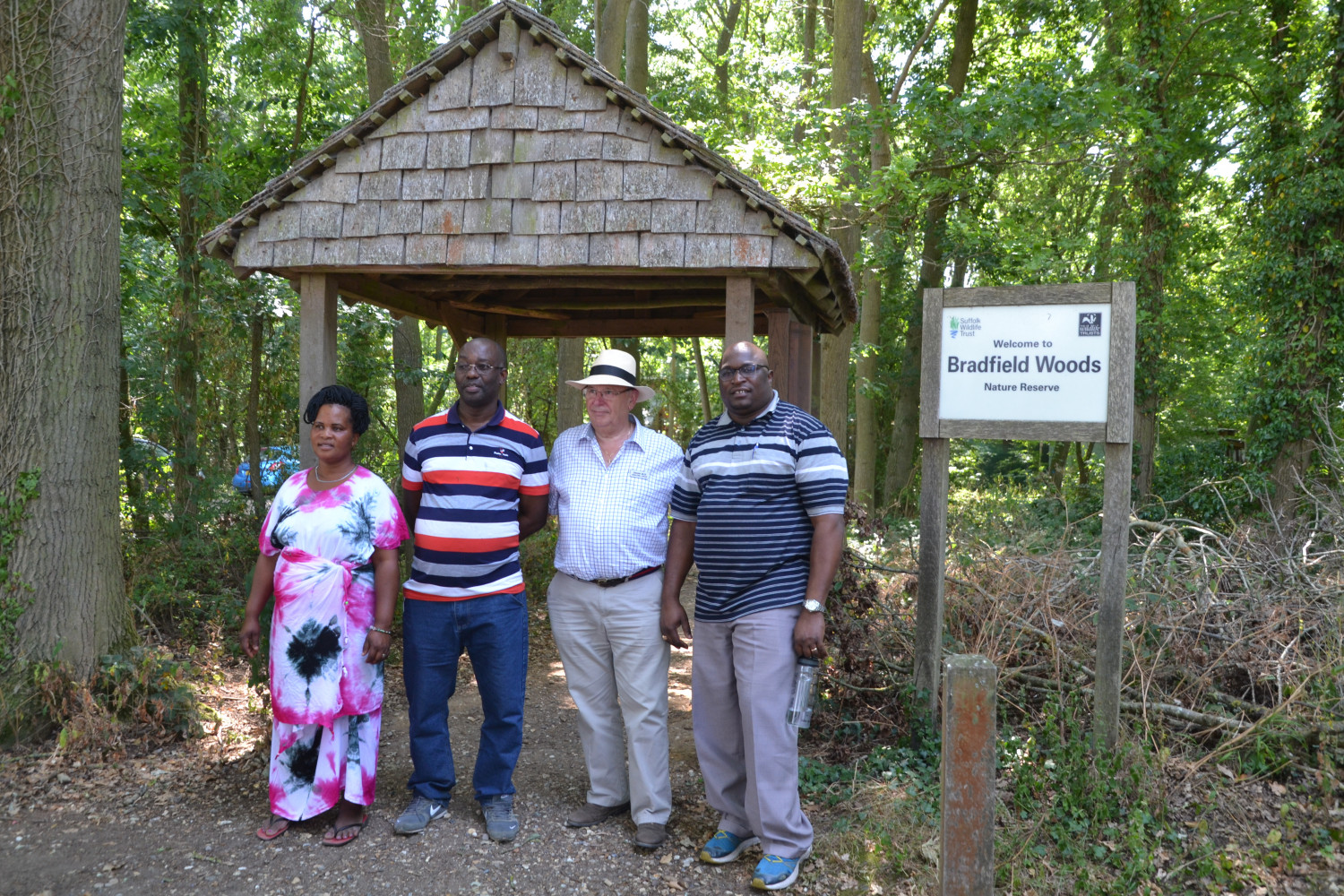 After a series of delays, Bishop Martin was delighted that Bishop Godfrey Mbelwa, Bishop Vithalis Yusuph and his wife Monica arrived in Suffolk. Unfortunately, Bishop Darlington and his wife Penina have been delayed waiting for Penina's visa to arrive. The bishops have travelled from Tanzania to attend the Lambeth Conferencew hich will be held on 26 July to 8 August 2022.
The welcoming team led by Bishop Martin and hosts Chris and Anji Dawkins, the Revd Eric Falla and Marion and Martin Gray are supporting the group as they tour our county and beyond.

The first stop was Debenham where the Revd Susan Bates invited Bishop Vithalis and Monica to visit the local primary school and high school. A tour of the schools quickly highlighted the amazing facilities we have, as the Bishop compared the class size with his own local school where 3000 pupils are taught by eight teachers. During the school assembly Bishop Vithalis prayed for the children to recognise what they have and appreciate how blessed they are.
Click here for the full story.

Meanwhile, Bishop Godfrey visited Stutton CofE Primary School where the children showed him some of the work they had done preparing for his visit, including a colourful kanga (African cloth) they had decorated. The Bishop demonstrated how Tanzanian children use a kanga on their head to help balance a bucket full of water they have collected from the well. In the afternoon, he joined the Revd Sally Letman and visited Capel St Mary CEVA Primary School. The school's motto is from Matthew 13, verses 31 to 35 'With faith as small as a mustard seed, you can move mountains.' and with this in mind the school has committed to launching a link with a local school in Tanzania to raise funds for books.
Click here for the full story.

Next was a tour of a local farm and conservation projects with the Revd Richard Stainer visiting Topsy's Spiney, Bradfield Woods and Bishop's Farm as well as Cockfield CEVP Primary School. This offered the opportunity to share environment news and compare farming techniques.
Click here for the full story.

The group were also invited to the Diocesan office to meet the team, spend some time in Ipswich and visit the University of Suffolk. This will be followed by a sightseeing trip to London today as well as a trip to the seaside in Felixstowe and a visit to Mission to Seafarers and Felixstowe port. The tour will finish with a service at St Edmundsbury Cathedral on Sunday.

Bishop Martin and Bishop Mike will be travelling to Canterbury with the group on Tuesday as they head to the Lambeth Conference. You are invited to pray for the Lambeth Conference which is a once-a-decade gathering that plays a vital role in the life of the Anglican Communion, providing time and space for bishops to meet, share and pray.
For more information
Kagera Link Diocese | weblink