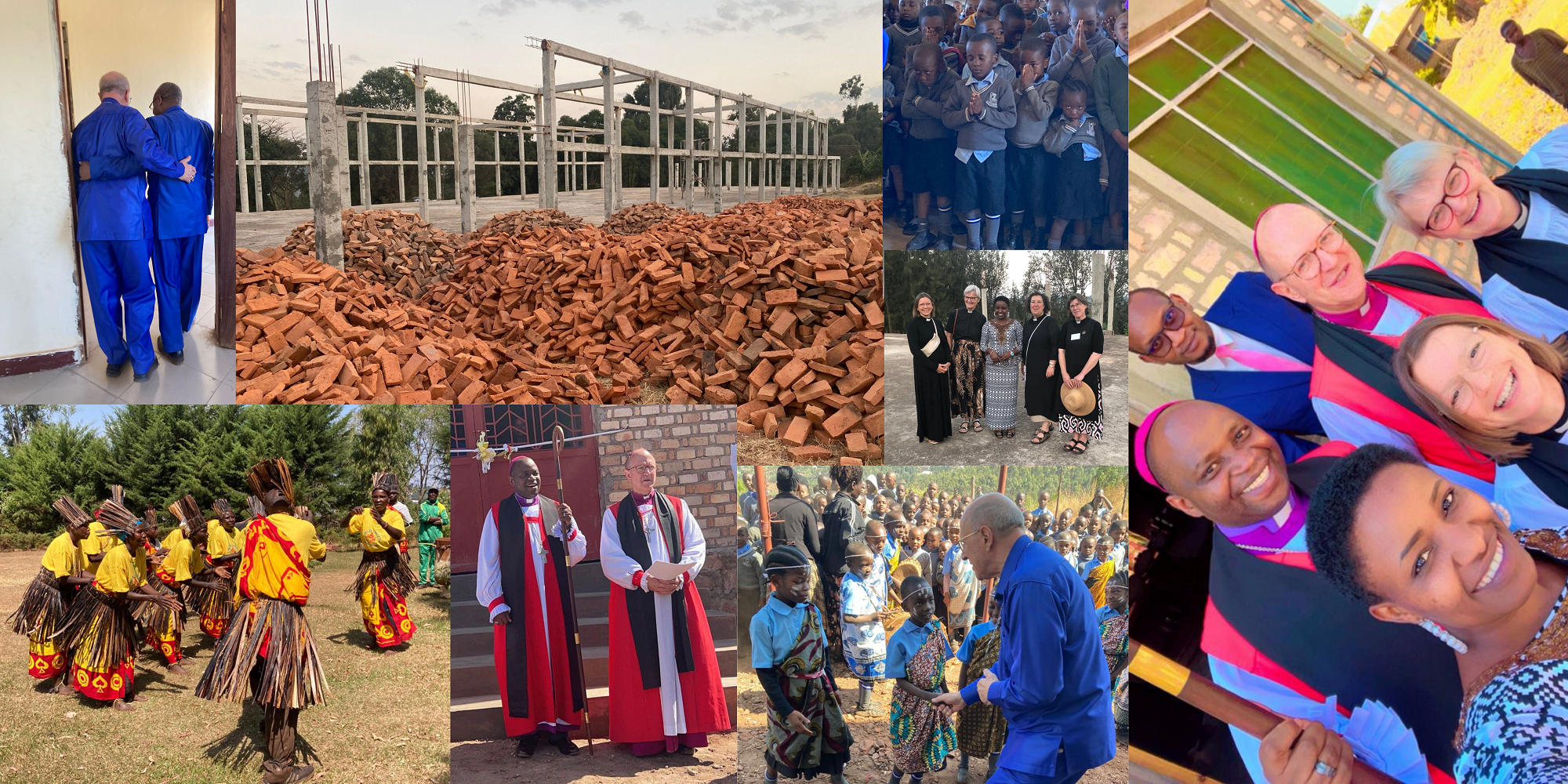 Bishop Martin is visiting our Link Diocese in Kagera for two weeks from 14 - 28 July to forge further links with the area.
The link was set up nearly 30 years ago to build relationships and connections around the world, and during that time the relationship has not only survived but has grown stronger, as people have become friends and kept in touch with each other. The relationship is based on prayer and we pray for a different Kagera parish every day, as well as arranging visits to and from Kagera, and regular online meetings.

Bishop Martin says, "This will be my second visit to Kagera, having been in 2019 when I discovered why the link is so special. I saw the Christian faith being lived out in a completely different context, which challenged me to think, well maybe we could do some things differently here. You are immediately plunged into appalling poverty with rural communities just subsisting and finding ways to do that and doing it with great enthusiasm and joy. A real quality of life we often don't see here!"

Bishop Martin is looking forward to visiting the new cathedral that is being built, not far from the current cathedral in Murgwanza, having seen the foundations during his last visit. The new, larger cathedral is being built to keep up with the demand - there are currently four services each Sunday that take place to accommodate everyone.
He is also particularly keen to see the amazing work being done to develop farming practices, a project that we support through various fundraising activities in Suffolk such as the Bishops' Lent Appeal earlier this year. For example, trees are being grown to re-forest the area and create an income for families through selling the wood. Because Suffolk is a rural farming county means there is an obvious connection which we can use to learn from each other.

Bishop Martin will be joined by his wife, the Revd Jutta Brueck; the Revd Sarah Geileskey and her husband Adam; the Revd Susan Taylor and the Revd Sarah Gull.