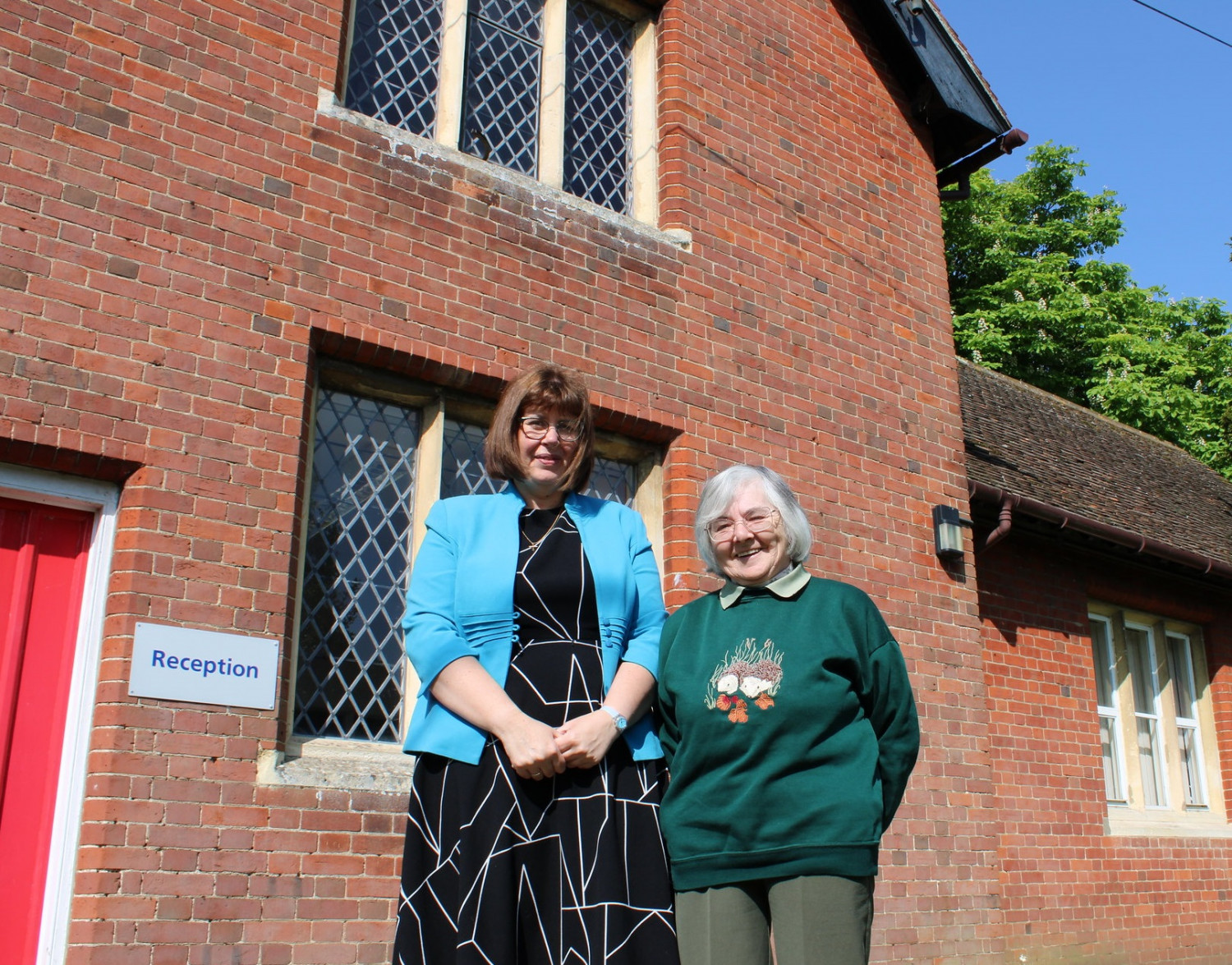 Stoke by Nayland Benefice and Stoke by Nayland CofE Primary school have joined forces to offer 'no form-filling' financial aid to support families in need.
The benefice had set up a community pantry to support families through the pandemic and beyond but as requests for financial assistance began to increase, a Hardship Fund was established.
The Revd Val Armstrong said: "The hardship fund is specifically for local people and most of the funding comes from the community too. It relies on confidentiality, trust and local knowledge. This project has grown from that. The needs are very real but many people were initially reluctant to ask for help, so it was necessary to find ways of reaching out, tactfully and sympathetically, to groups and individuals in need."
Looking to target the right people needing support, especially those who had never needed assistance before, the benefice got in touch with Stoke by Nayland CofE Primary School. A letter was sent out to all families qualifying for free school meals, offering a grant payment to anyone who needed it, to help with rising energy, fuel and food costs.
The partnership between church and school became aware some families needed additional funding – and the 'no form-filling" hardship fund was ideally placed to support them.
Kelly McGrath, Headteacher at Stoke by Nayland Primary School, said: "The types of things funded are especially matched to the family need. This could be items such as a new washing machine, new glasses for children with particular sight needs or new shoes. The fund will finance the items on behalf of the families, and arrange delivery to them, no questions asked."
If families experience delays in receiving a benefit payment, or receive an unexpectedly high fuel bill, the Hardship Fund can make a direct transfer to the family bank account, or even more confidentially, the school can make a transfer and the Fund reimburses the school.
The trust and confidentiality between local school and clergy, and the relationship the headteacher has with families, ensures both goods and money are donated safely and responsibly.
Val added: "It can be very difficult to know which families need help and to make contact, so sending out the letter through the church school gave us that starting point. Offering a grant payment removed a significant barrier to applying, for many families. We now have referrals from three or four schools and nurseries in the area. We also give grants in response to direct requests or referrals from individuals, when we draw on our own local knowledge. Unlike the government, we can give emergency support instantly – most grants can be with families in two or three days."
Churches in Suffolk are supporting their communities in many different ways from providing pop up shops, drop off points for local food banks, warm spaces and lots more. Find out more on our website here.
Photograph caption: Kelly McGrath and the Revd Val Armstrong.
Photograph credit: Adam Howlett.