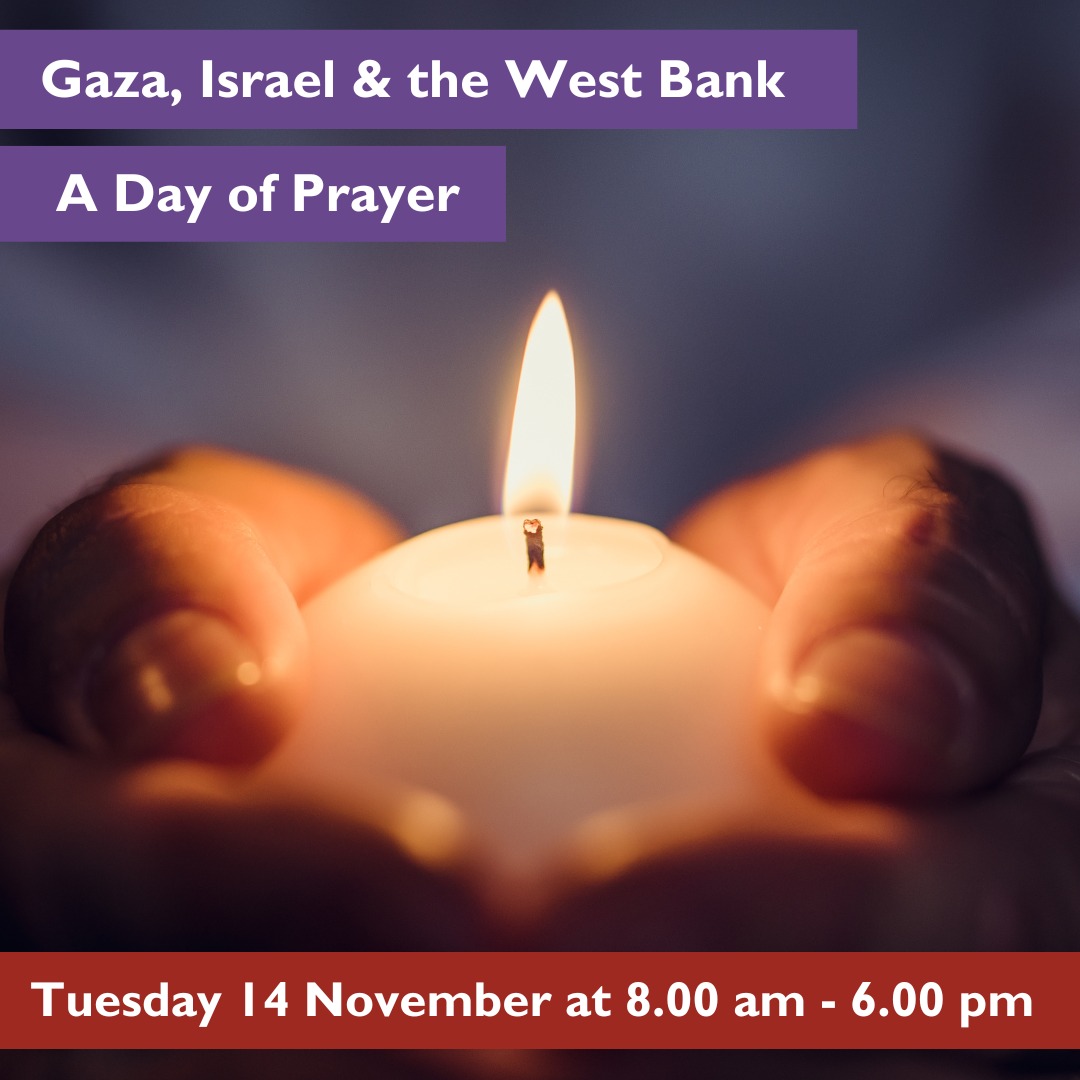 On Tuesday 14 November the Cathedral will open its doors from 8.00 am to 6.00 pm for a day of prayer for the people of Gaza, Israel, and the West Bank. The day will end with Choral Evensong at 5.30 pm which will have a particular focus on prayer for the situation.
The Rev'd Canon Philip Banks, Residentiary Canon at the Cathedral, says, "Receiving the news each day of scenes from Gaza and Israel can leave us feeling helpless. In this season of All Souls and Remembrance, our response as a Christian community is to bring this pain and suffering to God's heart of love in prayer. Hence, we have set aside the whole day on Tuesday 14 November as a day of silent prayer for the people of Gaza, Israel and the West Bank. Everyone - children, young people, adults - is invited to come whenever they wish to bring their prayers, to light a candle and to sit or stand in silence. It is for all who wish to express their anguish and prayer at this time."
When you visit the Cathedral on any other day, you'll find a prayer space set aside in the Edmund Chapel for prayers for victims of war and disaster. You can light a candle and prayer cards are available, with an additional prayer provided specifically for the current situation in Gaza and Israel.