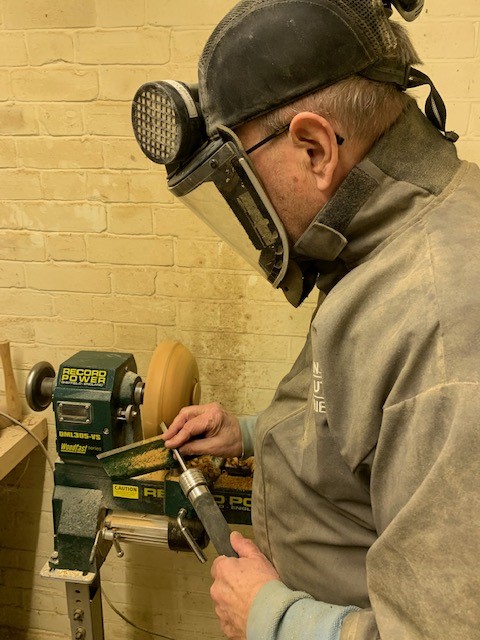 Have you ever wanted the chance to get a Bishop to do your bidding? Thought it might be nice to sit back and watch him mow your lawn or make you a pizza? Well, now you have a chance!
This Lent you are able to bid to buy an hour of a Bishop's time to do something you never thought of before. We are looking for the most creative ideas. So tell us who you are, what you'd like a Bishop to do and why, and how much you're willing to pay. We're looking for bids from individuals as well as groups.
Bishop Martin says; "Whether it's a cake, a loaf of homemade rye bread, a bottle of blackberry gin. a hand-made wooden bowl or a jar of honey, we bishops would be glad to provide to the highest bidders in the service of our sister diocese of Kagera. There may be something else you have in mind - we're open to possibilities, within reason!"
Email your bids during Lent and the Bishops will decide on the winning ideas based on creativity and feasibility, and expect to respond during Lent as bids come in.
You are also able to bid for handmade crafts and homemade bakes from the two Bishops including:
hand-turned wooden bowl from Bishop Martin
jar of Bishop Mike's honey
bottle of Mendlesham blackberry gin
rye bread baked by Bishop Martin
signature cake baked by Bishop Mike.
For this auction, the highest bids will win. Closing date for the auction is midnight on Easter Monday 5 April.
You can send your bids by email to the Link coordinators at kagera@cofesuffolk.org, or give them a ring on 01473 831423.
Winners will be announced on Facebook and eNews. Please let us know if you don't want your name to be published.
Your donation will raise funds for the Bishops' Lent Appeal for 2021 which is supporting key workers in Kagera, Tanzania. In particular, the Appeal will provide training and support for:
farmers – growing food for themselves and their communities
doctors – caring for people whose lives are blighted by poverty and malnutrition
priests – leading their people spiritually and practically to raise themselves out of poverty
The Covid-19 pandemic is hitting our link Diocese of Kagera hard. The Tanzanian government has not released figures about infection rates or deaths since last May, but reports from neighbouring countries make it clear that the disease is rife in the region. And the economic impact is severe in Kagera, where the majority of people are subsistence farmers. The Bishops' Lent Appeal is more vital than ever before.
To find out more, get involved, or make a donation please visit our website: www.cofesuffolk.org/bishops-lent-appeal
Please do keep Kagera in your prayers and consider taking part in our challenge for Lent, and if you can, donate generously.