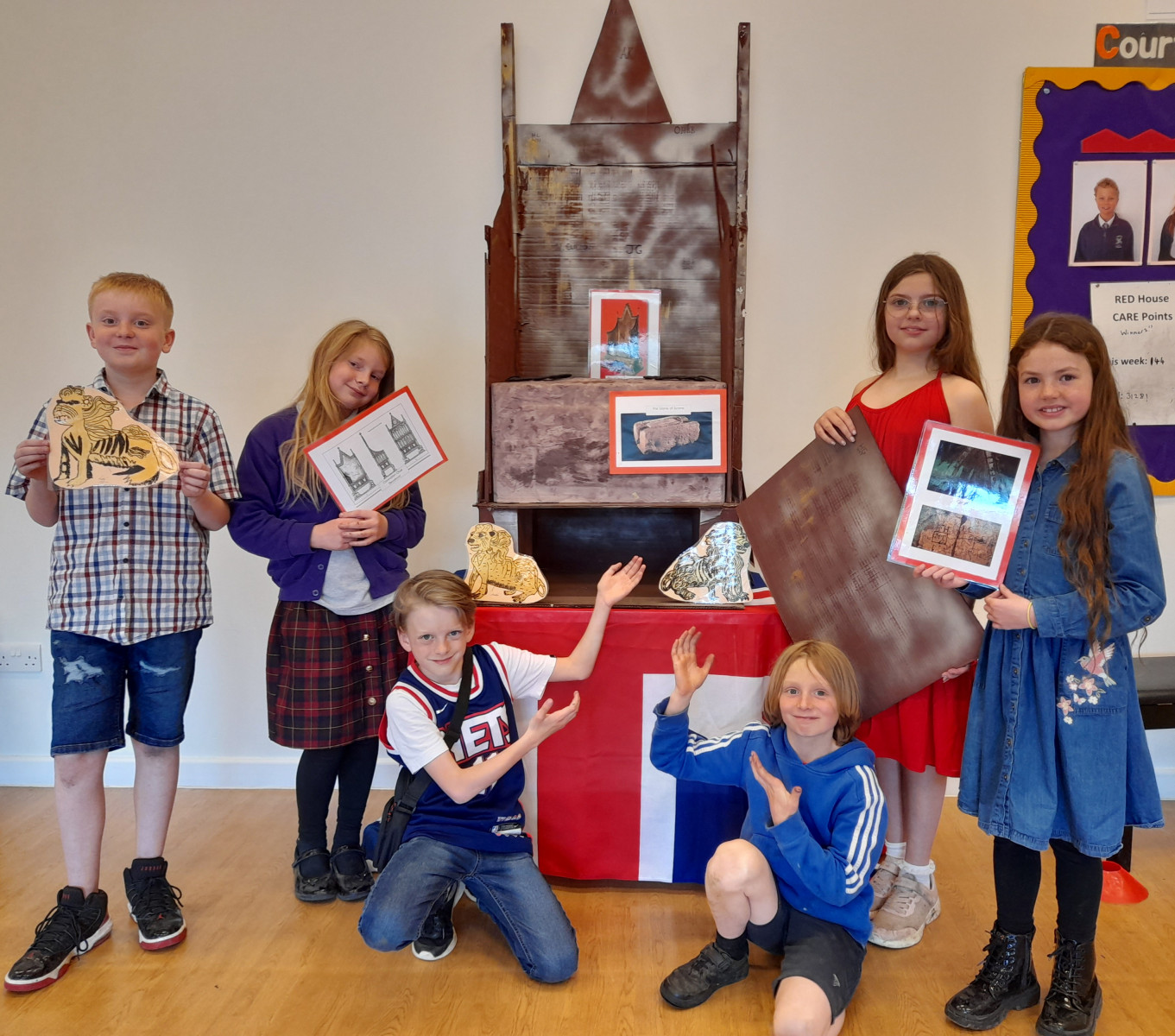 Children from Mellis CofE Primary School have built a replica Coronation Chair to celebrate the King's Coronation on Saturday 6 May.
Children from year 5 have learned about King Charles iii, the Coronation and in particular they focused on the Coronation Chair. The Coronation Chair is one of the most precious and famous pieces of furniture in the world and it has been the centrepiece of coronations for over 700 years.
The children at the school 'up-cycled' old boxes and wood for the chair which included the famous Stone of Scone (also called the Stone of Destiny). Over the last few days, the chair has been built and the children have just finished painting the chair ready for the weekend. They have also added their own 'graffiti' - the real chair is covered in carved names from across hundreds of years!
The Chair was proudly exhibited to parents during the School's Coronation Picnic and it was/will be on display at the Mellis Memorial Hall over the weekend, for the beacon lighting on Saturday and the 'Party on the Common' to be/ held on Sunday.
Mr Ryle Headteacher, said "This has been such a wonderful project to enable the children to learn about our new King and the Coronation. Building the chair has brought the story to life and enabled them to engage in this national event. They have also learned many skills from designing, building and painting and working together to produce the finished chair".