Bishop Martin Seeley writes... (November 2022)
Angels are set to start appearing across Suffolk.
About this time last year angels started appearing across Ipswich, in shop windows, office entrance halls, fronts of churches, school classrooms, in houses and along streets. They were all sizes – and shapes in fact – drawn, painted, sculpted, crafted or sewn, and some were whole angels and some their wings. I made several turned simply out of wood, with gold wings and golden halos. They all appeared as a result of an idea from the wonderfully creative Revd Rachel Revely, Vicar of St Thomas Ipswich, who inspired others to join in her "Inspiring Angels" campaign.
And now this year, that same campaign is spreading across Suffolk, so we should expect to see angels appearing in all sorts of likely and unlikely places.
So why angels?
Well, yes, of course, they are pointing us to Christmas. But still, why angels? And why do angels seem to have such resonance for so many people?
We associate angels with light, with brightening up the world. And we associate them with hope, with pointing forward to something to which to look forward.
Angels are about care, about protection, about looking out for people. We talk about guardian angels - those who do guard and protect – and who also guide and point the way. We think of angels allaying fear, strengthening and encouraging us. We see all this in the Jewish and Christian Scriptures – angels warning, rescuing, protecting pointing the way, bringing good news, reassuring, encouraging. And it is striking that angels, and the idea of angels, connect with a large proportion of our population – they hold an important meaning for us which touches us quite deeply.
And we certainly need them right now.
And there may be two ways in which they will appear to us, as well as in their depictions in shop windows and outside churches. We will see them, and be grateful for them, in all those people of whom we say, "they are such an angel." The people who open up rooms, halls, churches to be warm spaces for those who cannot afford to heat their homes during the day this winter. The people who volunteer at food banks and top up shops, and are running a host of food programmes across our county. And those who provide tea and cake and company on a dreary afternoon.
The people who run the debt advice programmes, or help people coming to the Citizens Advice Bureau, and other centres, to find their way – they are angels too. Or it is the teacher caring for the lonely child, or the carer sitting with the care home resident who has no visitors and whose family have abandoned them.
This winter is going to be tough. We all know that. And many of us will be wanting angels to appear, to help us through in one way or another. And those angels will come to us in familiar and unfamiliar guises, people we know and strangers who are offering a helping hand. But this is not the only way angels appear to us. They after all remind us not just of human kindness, but represent something else, something beyond what we can see or reason about.
A surprising proportion of the population not only resonate with the idea of angels but believe in them, and surprising in our very secular age.
And somewhere in that connection with angels is the sense that they point us to something beyond us. In our very rational age they speak of the beyond-rational, beyond what we can see, touch, measure and be logical about. Which is why they bring us hope.
And they come to us as a fleeting thought or feeling that somehow changes us inside, or they come to us as a surprise, something we least expect, but which somehow puts things right.
Or they come to us as a clear nudge to get up and live our life in a new direction. Or to reach out to a friend we had lost touch with and who turns out to be in trouble. These are moments we might call flashes of transcendence, where what is beyond makes a connection with us, just for an instant.
We can brush them off as you might feathers that land on your arm. Or you can notice them and let them do the good they came to do, before they disappear of their own accord. And we call these angels because they are messengers from beyond what we can see and reason about, messengers, some of us would say, from God.
We are likely to be met by both of these types of angels as we approach Christmas and into the New Year – those angels helping others through the challenges of this time, and those fleeting angel moments that give us hope.
And may those other angels, the ones people have made and are just appearing across Suffolk in all sorts of shapes and sizes, remind us not just of those two forms of angel we will meet, but of the one whose messengers they are.
Previous Press Articles
2022
East Anglian Daily Times March | PDF
East Anglian Daily Times January | PDF
2021
East Anglian Daily Times November | PDF
East Anglian Daily Times October | PDF
East Anglian Daily Times September | PDF
East Anglian Daily Times August | PDF
East Anglian Daily Times July | PDF
East Anglian Daily Times June | PDF
East Anglian Daily Times March | PDF
East Anglian Daily Times January | PDF
To find out more
Bishop Martin writes a monthly article in the East Anglican Daily Times as well as the Bury Free Press.
Both Bishops also post a weekly vLog on their Facebook pages.
Bishop Martin and Jutta lead daily Mornings Prayers on Facebook at 8.30am Monday to Friday. Do please join them!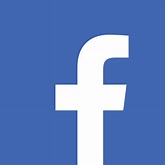 Please follow the Bishops on their Facebook Page for weekly vLogs, Morning Prayers and the latest news.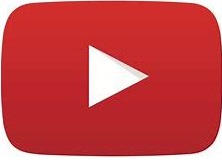 Please subscribe to the Bishops' YouTube channel to view latest videos.