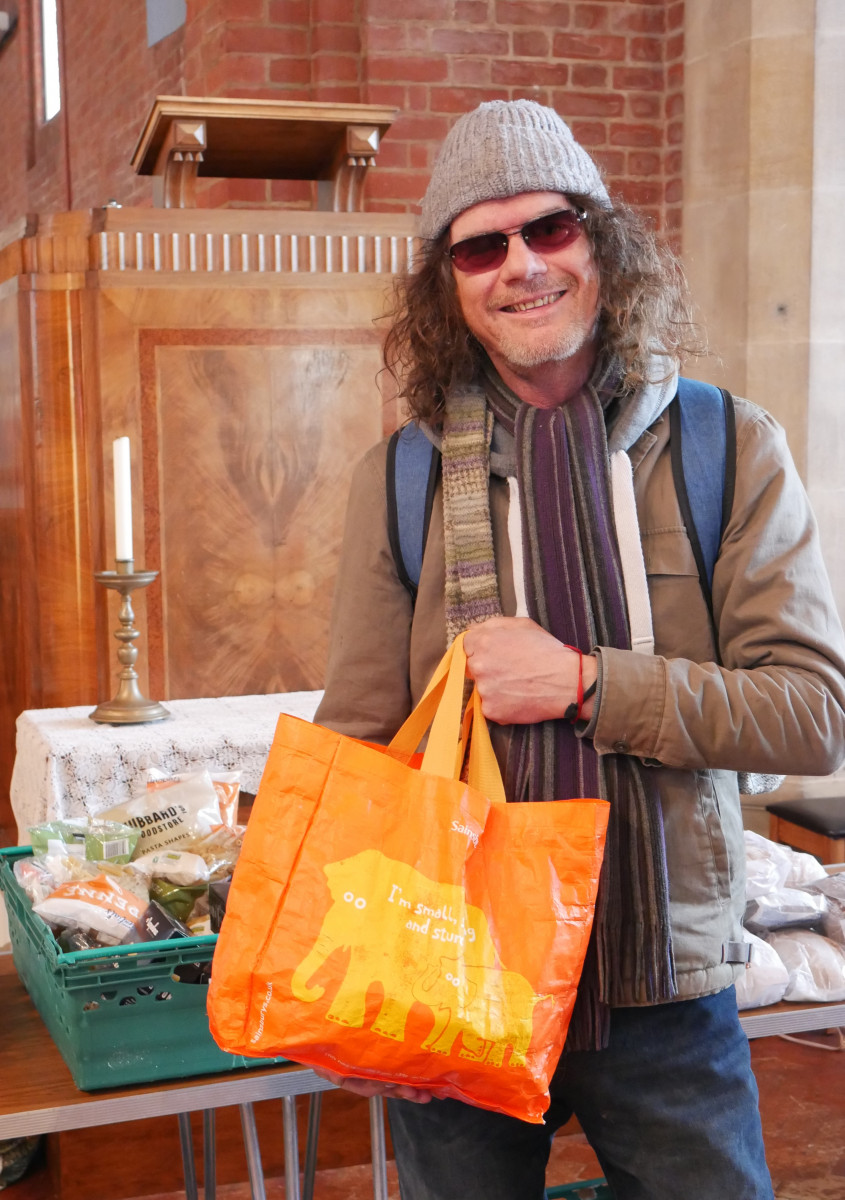 A successful businessman who found himself requiring the services of a church 'Top-up shop' is now giving back to those who helped in his hour of need.
Jonathan Bubb, who has a master's degree in computer science from Bristol University, ran his own business in web design before personal tragedies left him struggling to buy food – admitting he had found himself "at rock bottom".
Looking for support, Jonathan approached All Hallows Church in Ipswich, where the Revd Carol Mansell and volunteers run a 'Top-up shop' grocery service. Volunteer Steve Broom first welcomed Jonathan to the shop, where he soon became a regular.
Jonathan said: "When you hit rock bottom, there are only three things to worry about – food, heat and rent. The top-up shop provides me with sanctuary from the difficult world outside."
Users of the top-up shop, open every Tuesday, purchase a bag for £2 which they can fill up with the supplies they need. It has become an asset to the community in the Landseer Road area and has helped strengthen bonds between the church and the community.
The shop has since inspired Jonathan to renew and strengthen his faith and to help others.
He said: "I have faith and was educated in Church of England schools. I have found happiness in my soul and I have made new friends here. I am now self-employed and I can see a future where my ambitions are fulfilled, and I can get myself back together. I am so grateful to the Revd Carol Mansell and her kind team of volunteers for the help they have provided me."
Carol added: "The shop is a welcoming space for people to mingle and get to know one another. We don't just provide food – we are also here to talk and can offer emotional comfort. I am pleased the church is able to help those in our community in this way."
All Hallows is one of eight churches in the Ipswich area offering a top-up shop, which aim to alleviate food poverty and social deprivation. Unlike foodbanks, there is no need for a referral to use the service.
More information on the top-up shops can be found at www.ipswichtopupshops.co.uk.