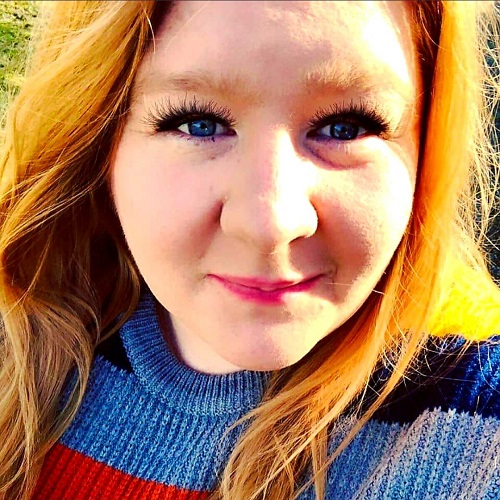 Online church combatting loneliness through these extraordinary times.
Churches in Suffolk are experiencing a spike in attendance despite challenges brought about by the COVID-19 pandemic, all thanks to online services.
St Mary's Church in Haverhill has thrived since the closure of places of worship due to COVID-19 after moving all its services online.
The church made use of social media platforms including Facebook and YouTube, to stream a range of online services and in doing so, have been able to reach a wider audience.
As well as traditional church services, the highly popular Café Church session was moved online and allowed members of the community to come together at a time where many people have suffered with loneliness.
Charlotte Kalinsky, who has lived in Haverhill for her whole life and was christened at St Mary's Church in 1991, but never attended church prior to the Covid-19 lockdown has become a fully fledged member of the congregation after seeing the Café Church online service via social media.
Charlotte said: "I am a frontline healthcare worker, and the past year has been incredibly tough but connecting with members of my community via the online church services has been a lifeline through these extraordinary times. At a time where loneliness is rife, online church has not only provided me with an incredibly strong sense of community but lots of new friends too. Revd Max Drinkwater and the team, including Tracey Sevenoaks who is the licensed Evangelist, who introduced me to the church have been so welcoming and supportive. I am grateful to have the opportunity to regularly connect with other members of the congregation and will be attending physical church services as soon as they resume."
Charlotte also joined the church choir which, when permitted, meets weekly.
The Revd Max Drinkwater, priest-in-charge of the Benefice of Haverhill and Withersfield, said: "The introduction of online services has been a learning curve for all and something we have had to adapt to. I am so pleased to see that our services are continuing to bring our community together during such challenging times. Our online church services are open for all and I would encourage members of the community to get involved."
In person services are still taking place at St Mary's Church and extra safety precautions such as social distancing and hand sanitising stations are in place.
You can find the online service schedule for St Mary's Church in Haverhill on their website here.
For more information about online church please visit:
Online church services | weblink
Developing online church resources | weblink
Photograph features: Charlotte Kalinsky