Doorstep Carols is back....sing along to carols with Radio Suffolk on 15 December 2021 at 6.00pm.
Everyone is warmly invited to organise carol singing on doorsteps across the county this Christmas to spread some much needed cheer and raise funds for local charities with the help of Radio Suffolk.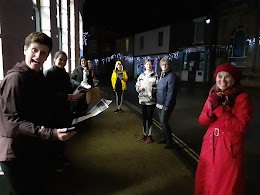 Many of you spread some much needed cheer last year asking neighbours to sing carols together from their doorsteps and raise some money for local charities. It's a great opportunity to make new friends in your local community and we hope you will join in again!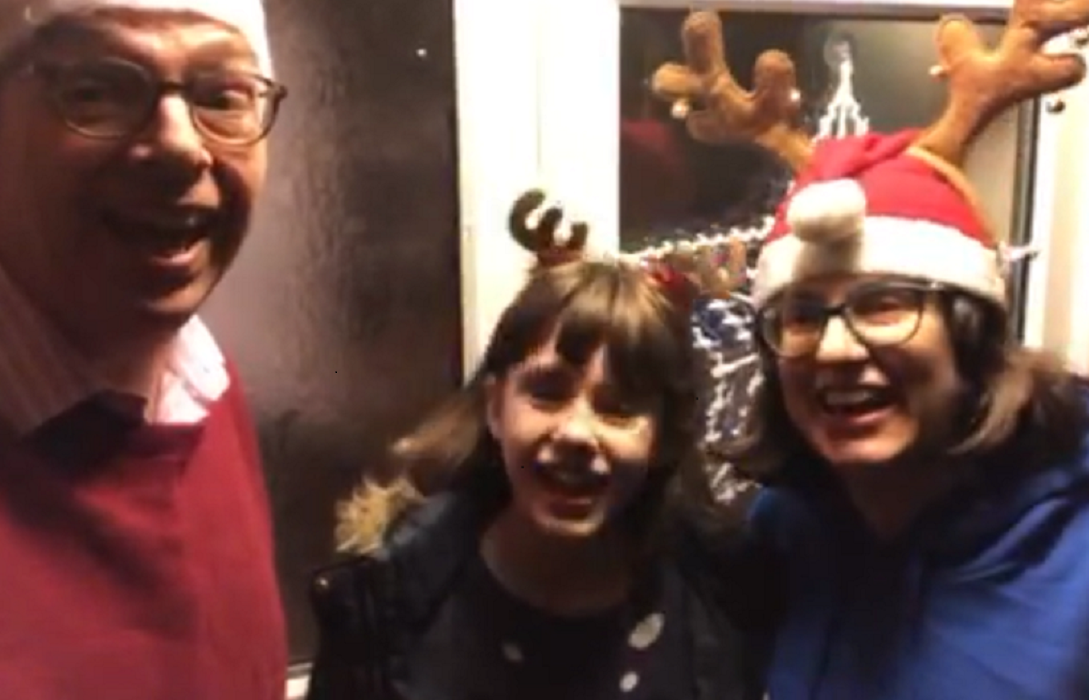 Alternatively, you can sing along with Radio Suffolk by tuning in at: Ipswich 103.9 FM; West Suffolk 104.6 FM; Lowestoft - 95.5 FM; Aldeburgh - 95.5 FM, and also on DAB and BBC Sounds at www.bbc.co.uk/sounds/play/live:bbc_radio_suffolk


Listen to Archdeacon Sally Gaze talk about Doorstep Carols on Radio Suffolk here:
Radio Suffolk | weblink
For more information and to download advice for organisers and a customisable carol sheet and invitation please visit here.
Pictures: Bridget MacIntyre and her team at Dream On in Eye. Archdeacon Sally Gaze and family in Gazeley.