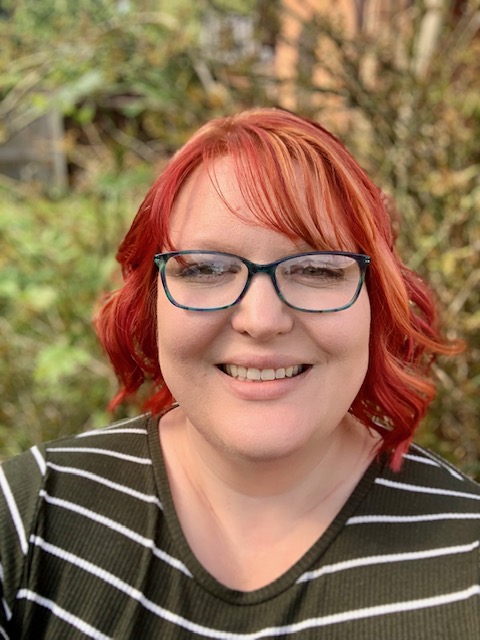 Having been brought up in the Anglican church, I became a Christian in my early teens. My father had not long been ordained and was serving his curacy and I really enjoyed that time in my life, where there was a vibrant youth ministry in the parish where we lived. I helped to shape the provision for young people; teaching Sunday School, running holiday activities and taking an active part in all-age worship.
I always planned to be a teacher and I taught for twenty years, during which time I worked as a Special Educational Needs Coordinator, deputy headteacher and a headteacher, and even opened a brand new school. During this time I also got married and had my two boys.
I did feel that I was called to do something within the Church, but dismissed it time and time again – what could I offer? How could I give up teaching? I was filled with doubt.
Eventually, I made the very difficult decision to leave the teaching profession that I had dedicated my life to. At the same time, I went back to our church in Beccles. The day I came back was the same day as the Youth Pastor's last Sunday. Then I saw the post advertised and noted that the post was fully funded by the parish, supported by the PCC, and most importantly it was real priority. I realised I couldn't ignore God any longer – He couldn't have made it any clearer!
I have just completed the Youthscape Essentials course with Matt Levett (Diocesan Youth & Young Adults Officer). It is a really useful course, covering insights into the issues for young people, developing youthwork skills and characteristics for leadership. It was great to look at these things from the point of view of the Church, rather than education, and was really useful to do this course alongside other youth workers from the Diocese, making connections and sharing ideas.
In addition to that, we held First Aid for Youth Mental Health training in the parish and I'm currently working on a Level 2 in Understanding Children and Young People's Mental Health – the mental health needs of young people are greater since the pandemic so it's given me tools to support the young people I work with.
I'm also now working towards becoming a licensed lay youth minister, and this has led me to find other training to further my theological knowledge, as I'd not had any formal training previously.
I love the variety of the role I have now. From leading Junior Church on a Sunday to Youth Hub on a Thursday, it's all the bits of my previous profession that I loved! I have built contacts with the high schools, including attending Christian Union and am exploring the possibility of chaplaincy. I mentor some of our young leaders and together we've started a pop-up game café in the school holidays. Our musical venture, Joy Collective! a youth choir, recently performed at our Mothering Sunday service and is growing in number.
I help the staff team to develop a vibrant younger focus in the parish, championing young people and helping to make church accessible and relevant for them. I mentor and support those that need it and walk alongside young people, helping them become closer to God. Serving young people is a joy and a privilege and seeing these young people growing in confidence and faith is an honour.