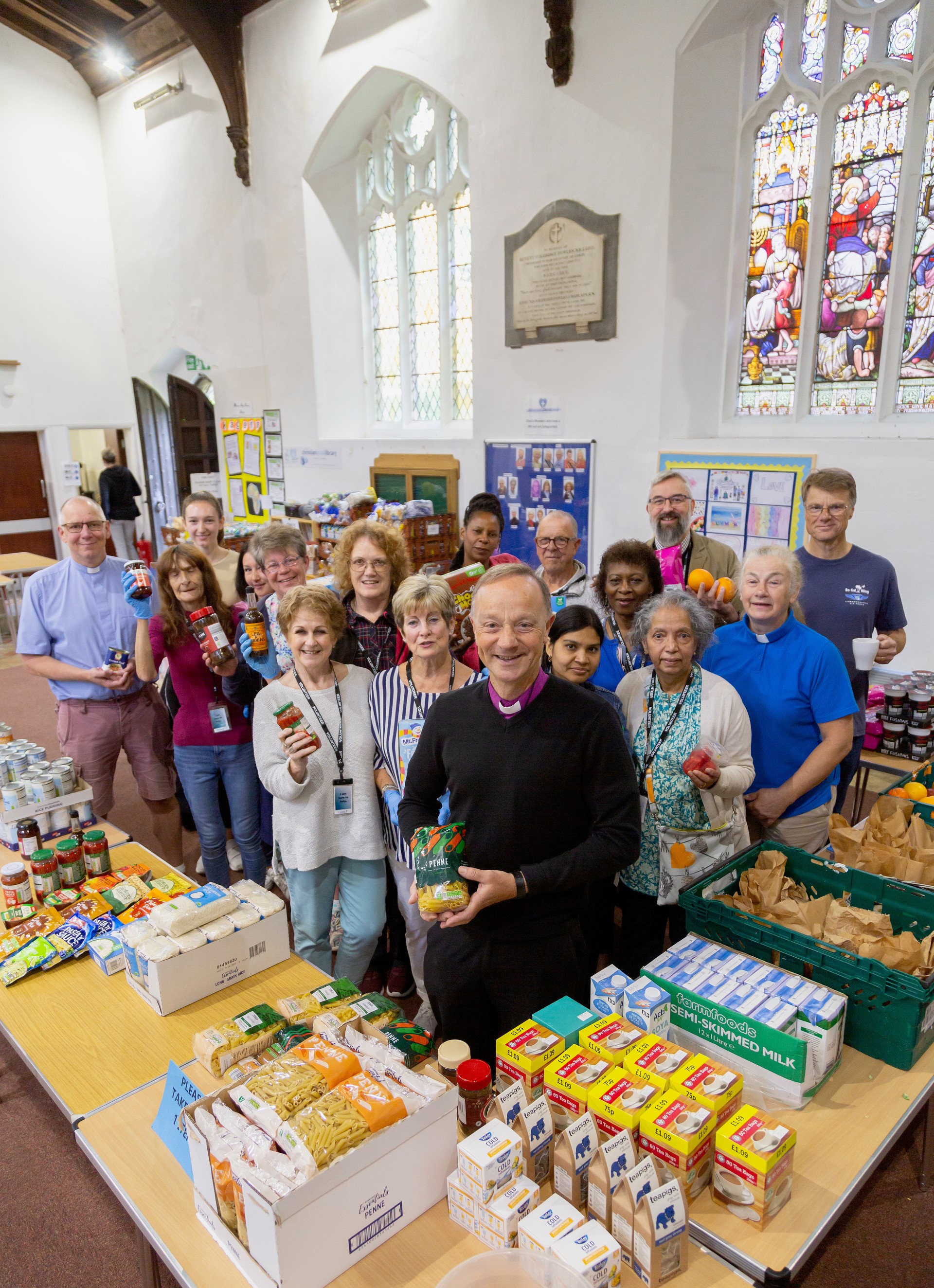 Volunteers at a Suffolk church have been praised for providing a vital top-up shop attracting nearly 100 people who queue at breakfast to buy essential food.
The shop at St Matthew's Church, Ipswich, has been operating since the Covid pandemic struck and now attracts long queues at 7.30am before opening at 9am every Thursday. Food which has been collected from major supermarkets is offered ranging from fresh fruit and vegetables to cans of tuna, soup, packets of cereals and bread – with shoppers filling a bag for £2.
Demand remains consistently high which, says the Church of England, is a sad reflection on the deepening cost of living crisis. In fact demand for food and other essential items is greater than the volunteers receive from the supermarkets and they have been grateful for financial support from local government and charities that they have needed, in addition to the money raised from "shoppers" to enable the volunteers to purchase supplementary food especially fruit and vegetables.
The Bishop of Dunwich, the Rt Rev Dr Mike Harrison, visited the shop yesterday (31 Aug) and he said: ''The shop is an example of the Church of England showing practical care within the community at a time of need. The shop is not just a focus for food distribution, but for building community, providing support, offering prayer and therefore is hugely significant for many customers. There are about 10 other top-up shops running in Church of England churches each week on different days in Ipswich – and lots more around Suffolk.''
Bishop Mike added: ''The volunteer helpers are fantastic and really committed turning out on Thursdays and also many on Wednesday when the shop needs to be stocked. Some of them began as customers and wanted to contribute to the good work, which has been really heartening to see.''
Church volunteers collect items from supermarkets and the shop also buys a delivery from the national company 'Fareshare'.
Rev Canon Nick Atkins, rector of St Matthew's Church, said: "It is a real privilege for us to be able to serve people in this way from our local area. It is a new community of people of all ages and nationalities including those of different faith backgrounds and none. I believe that it is much appreciated by all and a huge thanks must go to those faithful helpers who enable this to happen each week."
The shop has strengthened community links by holding a monthly lunch on the first Wednesday, and baptisms have been held.