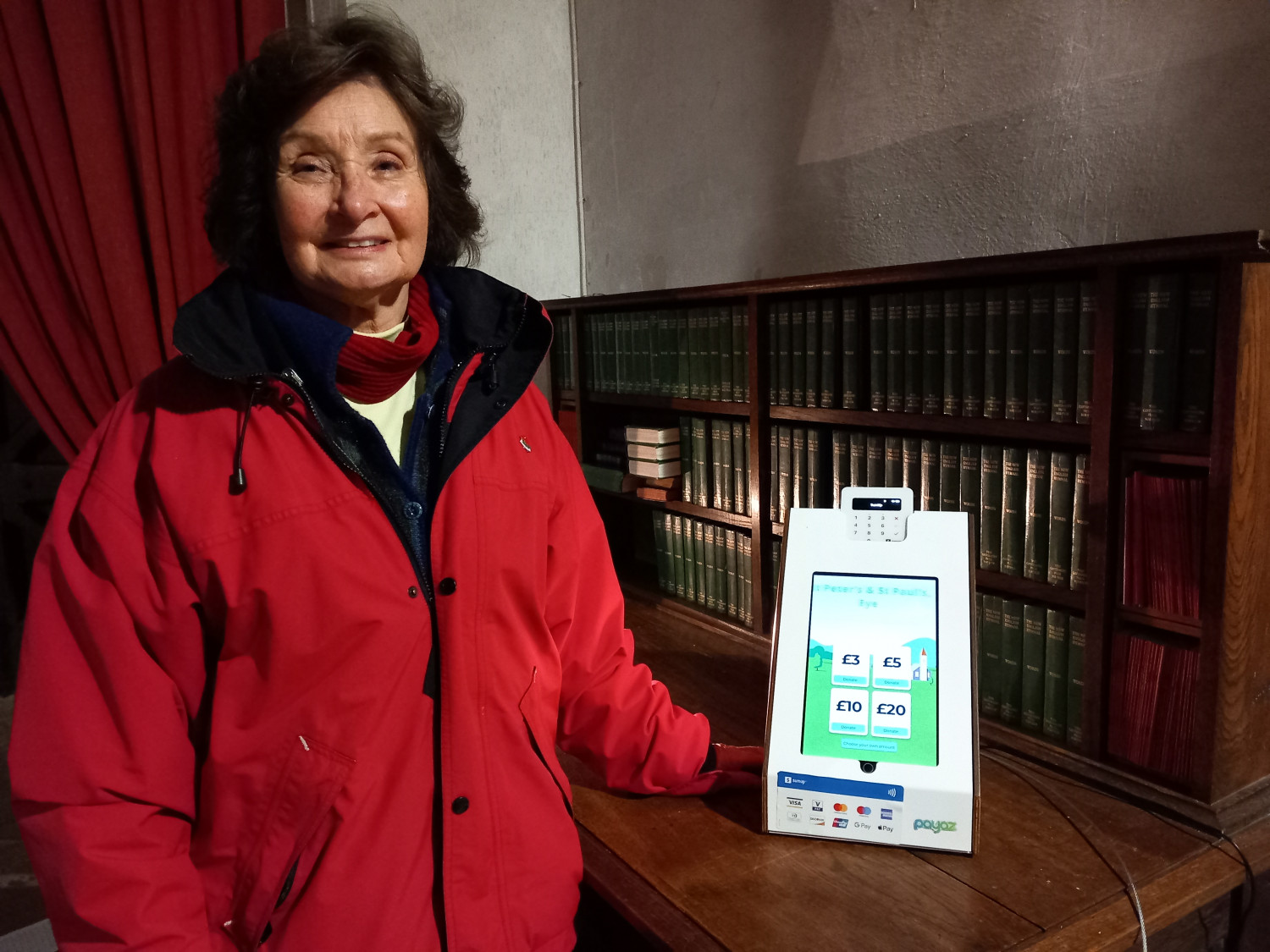 Contactless donation devices have been installed in another 39 churches across Suffolk after a hugely successful national pilot scheme last year.
A total of 30 Suffolk churches were given donation devices from September 2021 as part of the pilot, giving people in their communities the opportunity to donate using a card rather than cash. The scheme was a big success in the county, raising more than £34,000 in its first year alone. On top of this, a further £8,800 was given through QR codes and online giving. This meant churches raised an average of more than £1,400 each from their community's generosity as part of the national pilot.
Julie Podd, Parish Resources Manager at the Diocese of St Edmundsbury and Ipswich, said: "We are delighted the donation devices have been so popular – it's nice to be able to help our parishes and give people flexibility if they decide to make a contribution to our wonderful churches. Many people now don't carry around cash, as contactless payments have become so popular. This has been a fantastic way to provide an easy and convenient way for people to donate and shows how much people value their churches. We are hugely thankful and appreciative of every donation made. The money helps fund a range of community projects and ministry as well as maintaining our beautiful church buildings."
Each church is given a free machine, including training and ongoing support in how to use it, as well as help with setting up online giving and QR codes for their church.
From the churches who have their devices, 528 donations have already been made, totalling £4,077.
St Peter and St Paul's church in Eye was among those to receive a donation device following the pilot. Churchwarden Pinky Palmer, said: "A contactless device was installed in St Peter and St Paul's in November 2022 and to date has raised £98.50. The contactless device has raised curiosity, interest and the opportunity to 'try something' new – using debit or credit cards to give money. It offers an alternative option for people to donate towards the continual upkeep of the church and to support our congregation and community. The system is easy to use and practical for the church, as donations go straight to the bank, and it comes with a downloadable report with an account of all donations. We are blessed by the generosity of both the community and visitors to the town in helping to fund mission, vital community projects while also keeping St Peter and St Paul's in good repair."
For more on contactless giving please visit our website page here.