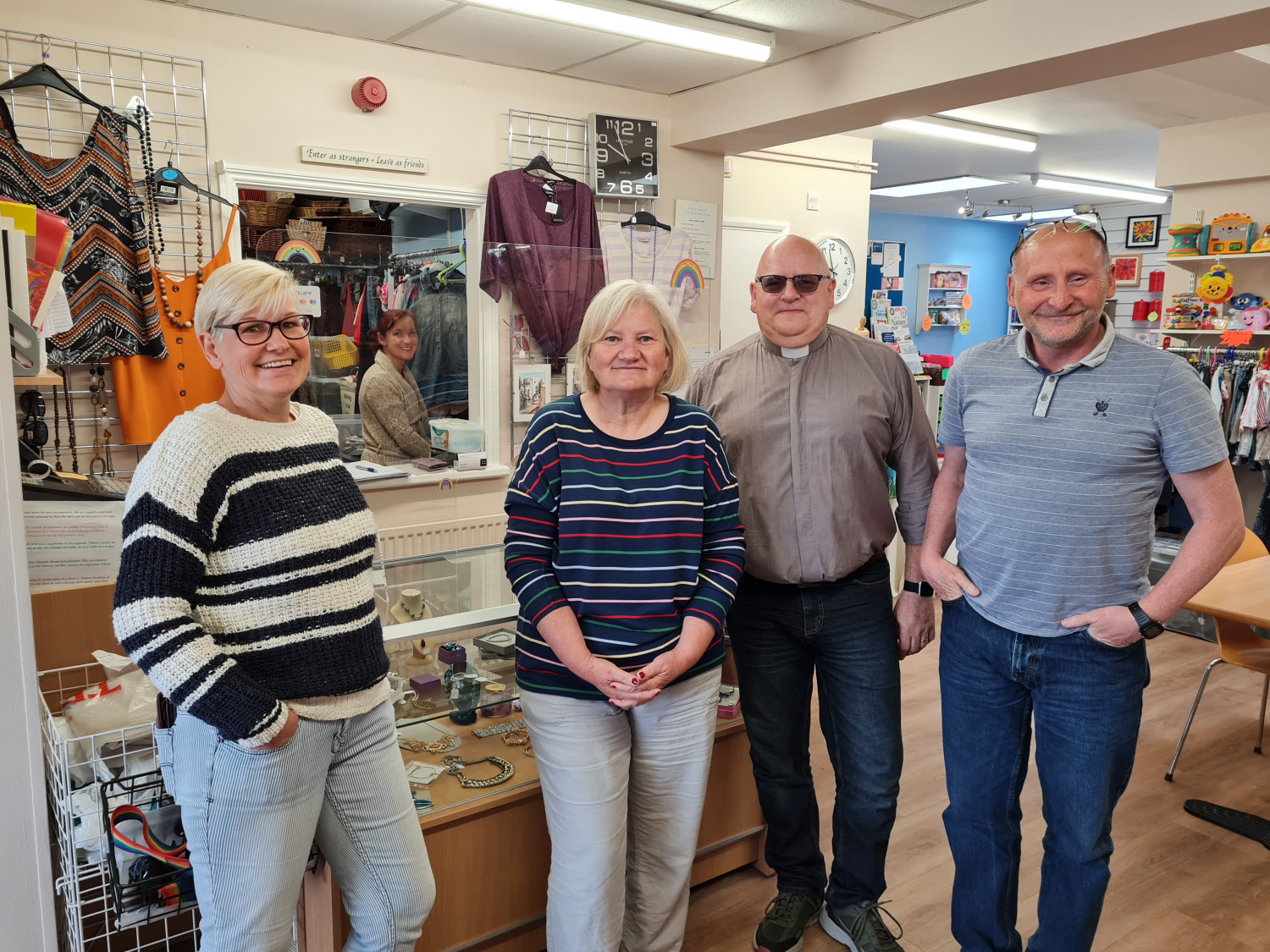 A Church charity shop at the heart of a community in Ipswich is celebrating its 25th anniversary. Living Water in Dickens Road, Ipswich, is part of the Triangle Church and first opened its doors in June 1997.
Offering a range of second-hand clothes, toys, bric-a-brac and books, it also includes a community café for people to visit and have a chat.
The Revd Lawrence Carey, from Triangle Church, said the shop came about after plans to build a new church building fell apart in the 1990s. He said: "After that, a decision was made to buy the premises over the road from the community centre, where the Church meets on a Sunday, and turn it into a shop, creating the day-to-day presence we wanted in the community. Thanks to the great work of our managers Mandy and Caroline and their predecessors it is seen as a place of peace – a neutral ground where people are guaranteed a warm welcome."
Lawrence's wife Debbie, who is the managing director of the Living Water shop, said: "It's a relaxed calm place where people can come to meet, shop and chat. Alongside our two managers we have our volunteers who do an amazing job, whether sorting donated goods or drinking coffee and speaking with people, we couldn't operate without them. At the end of the day, it's all about the relationships you build with people."
Mandy Stone, co-manager of Living Water, said: "During the years we've been here, Living Water has grown in size and adapted to remain as relevant to the Community as it was 25 years ago Enduring friendships have grown between staff and volunteers, and we all work really well together to make sure that the shop is attractive and welcoming to everyone who visits."
The church, also operates a 'top-up shop' every Wednesday morning in the Triangle Community Centre.
The centre also hosts "Wellbeing Wednesday" from 10.30 -12.30pm, where people can find a range of support and signposting to relevant service providers, according to their need.
For more on Triangle Church and the Living Water shop, visit www.trianglechurchipswich.com
For information on Ipswich Top Up Shops, visit www.ipswichtopupshops.co.uk