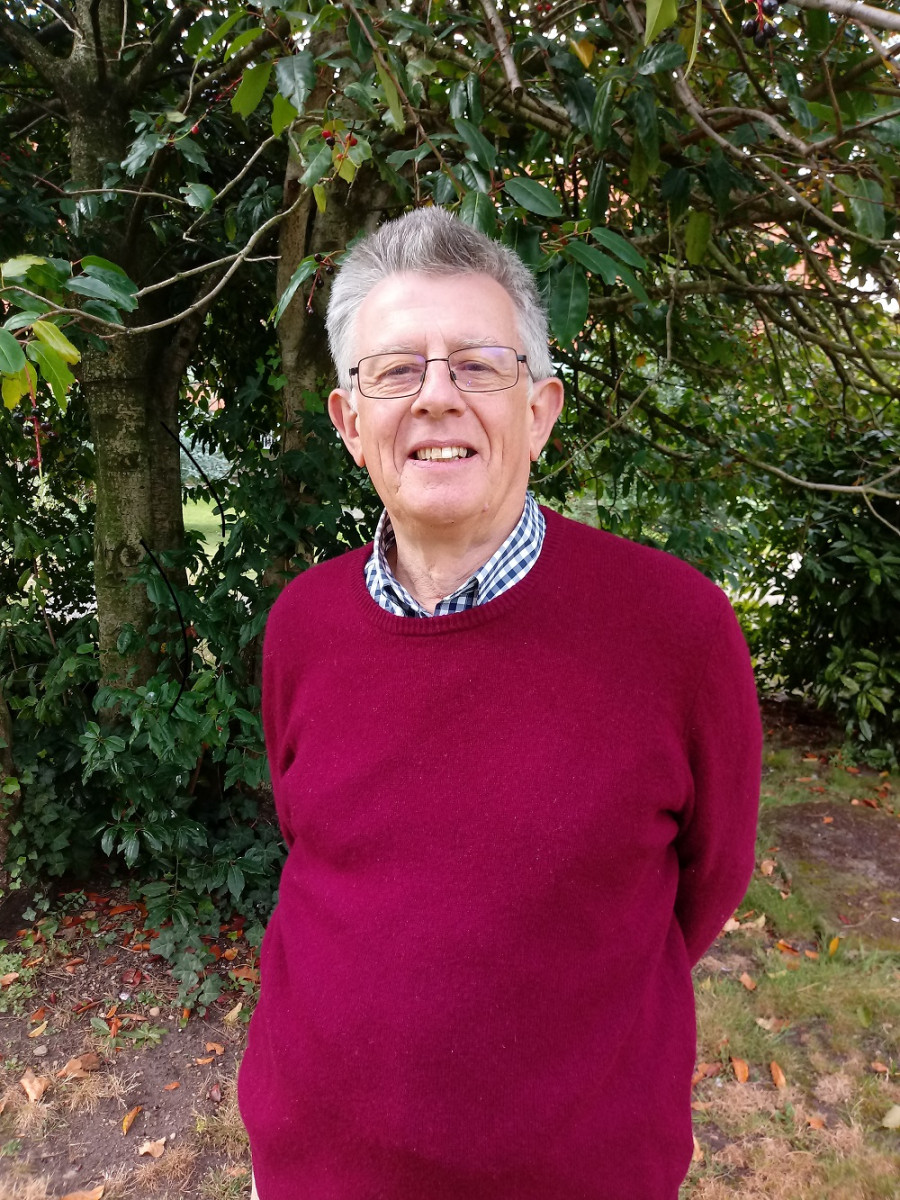 The Church of England and I did not see eye to eye for a very long time! We should have done, as I went to a church primary school in a small village and attended Sunday School. Jesus said that we should come to him like little children, and I did. I asked question after question after question until the local vicar suggested to my father that perhaps Sunday School was not the right place for me on a Sunday. I think he thought the middle of a busy road was more appropriate but was far too good a man to say so. Not getting answers to my questions I also became badly behaved, pumping up the organ before the Sunday School and then releasing the escape valve during it. This sent a loud whoosh of air past the teacher.. The vicar was right, I'm afraid, and the church and I parted company.
Time passed and I found myself taking O level RE. My teacher, a very patient man, seemed very happy to answer all my questions, although at some points he would snap, "Enough Stainer" and me replying "Fair enough Sir!"
Time passed again and I started going to church regularly – but only to ring the bells. Campanology taught me to think quickly and in patterns and also how to drink beer. None of us stayed for the services. I did surprise the vicar and two elderly ladies by turning up once to Evening Prayer but that was only a moment of adolescent angst.
Time continued to pass and I did not trouble God and seemingly he did not trouble me. Strangely though I did not stop believing in him and, of course, vice versa. Some very good friends asked me to be their daughter's godfather. I pointed out that I had very little faith, but they insisted. It is strange that having that sort of responsibility thrust upon you makes you think more deeply about your faith – or in my case why I hadn't got much. Another piece in the Jenga tower of belief was slid into place.
To everything there is a season and so eventually I met Christine who was a practising Christian and we decided to marry. This could have been tricky as Christine had been divorced. I confess I was ready to have an argument when we met our Rector, but he couldn't have been more happy to marry us. He himself had been divorced and so it simply wasn't a problem. I was impressed by him and started to go to church with Christine. Somehow I ended up on the PCC and got more and more involved in church life.
Then our next priest suggested that I should take confirmation. I demurred saying that I had too many doubts. He replied, "Well I have doubts as well – you can't have faith without doubt." That took a while to process, but of course I was confirmed in 2000. I joined a home group and got back into the habit of asking questions (probably a case of arrested development!). They were remarkably patient with me as I argued myself often in full circles. My knowledge of the bible grew and I began to understand what it meant to be a follower of Christ.
When I retired Sue, Bishop Clive's wife, asked if I'd apply for the job of World Mission Adviser as I had been working for Fairtrade for the previous ten years. At interview I met Carol who was also up for the job. In typical CofE fashion we were both appointed and have worked together ever since. As I met more and more people in the Diocese, I began to understand how broad a church we are and felt I had found a niche in which I was comfortable. However, God hadn't finished with me yet.
Our next Rector, Sharon, suggested I would make a good priest and I have to say I was so stunned that I laughed out loud. However, I did train to be a Lay Elder. Then the Bishops insisted that, as I was regularly talking in churches, I should get a licence to preach. I went before the panel and was told that I had failed as I hadn't sufficiently considered my vocation. What did that mean? I was a little hurt and annoyed and said so to Sharon. Bishop Mike asked to see me and casually dropped AOP into the conversation. I had no idea what it meant, but soon found out – the Auxiliary Ordination Pathway. Hmmm, this was getting a bit serious and not what I had in mind in my retirement. All sorts of doubts flooded in about the strength of my faith, my abilities, my suitability. I spent a year asking others what they thought and praying. I kept saying, "You've got to be joking God!" But of course God wasn't and I started the three year AOP course the following September.
To be honest, the training was a bit of a mixed bag, but much of it was excellent, although there wasn't time to answer all my questions each week! On the whole it was very enjoyable particularly as some of it was quite challenging. The best thing was meeting my cohort group who have proved a brilliant support and good friends. We spent, and indeed spend, a lot of time on zoom, but have been able to meet on occasions and we really get on very well. I think it would be true to say we have been through a lot together for all sorts of reasons and it seems to have brought us closer together. We are also quite an awkward bunch, so I feel very at home!
Now I am an assistant curate coming to the end of my third year of training and hoping to become a full SSM in the coming months. I am thoroughly enjoying what I do. It is a real privilege to preside at communion and to take funerals, weddings and baptisms. I enjoy putting a service together and writing sermons. I also visit people who are ill or housebound in the benefice and at present am completing a placement at the hospital. It is a pleasure to talk and pray with people in their homes or at their bedsides.
I am still World Development Adviser for the diocese, with Carol, and regularly give talks on Fairtrade or environmental matters, so I get to see a great deal of Suffolk and meet some very interesting people.
I hope that all in all I am making a difference to people's lives and helping to grow the church. I know that we all take very different paths to faith and to our roles within our churches. It seems to me that every time I have said yes to God he has gently pushed me a little further down my path. I hope I can encourage others along theirs. I never imagined in my youth being where and what I am today. God is full of surprises and full of answers to life's difficulties and mysteries, but, of course, I'm still asking lots of questions as there is always so much more to learn.