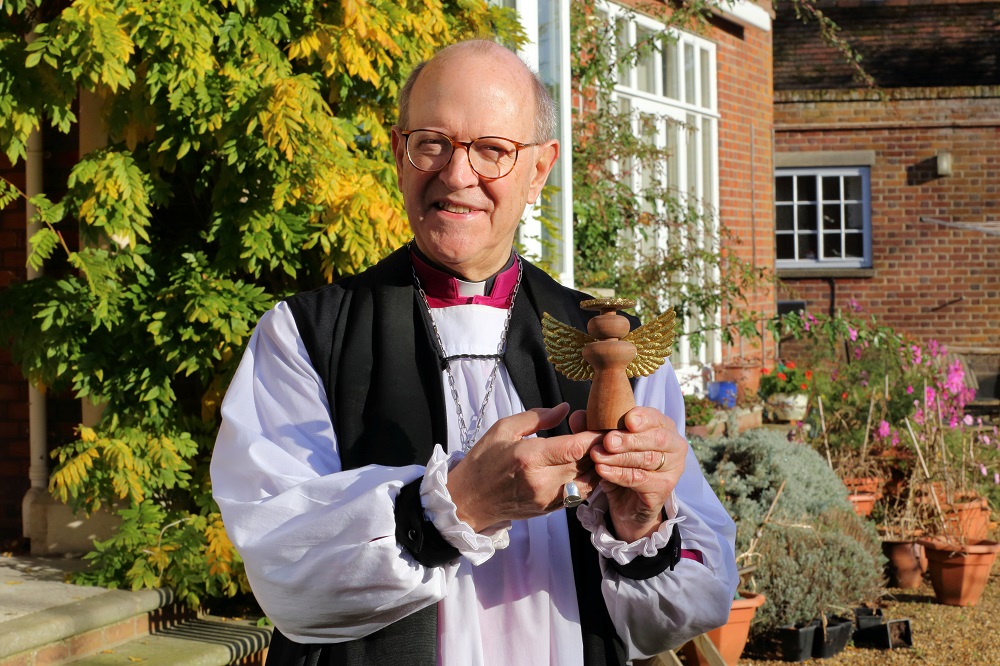 We have witnessed the incredible kindness of health care staff, of school teachers, of delivery drivers and so many others who have not just done their job but over and over again have gone above and beyond in acts of kindness.
Staying by our loved one's bedside when we were not able to visit, making sure children at home had food, making sure that a parcel is delivered with a socially distanced conversation with the person living on their own. And family, friends and neighbours have been just the same, reaching out, checking up, going the extra mile with kindness. And having caught sight of just how fundamental kindness is, we notice when it is not there, whether in our own family, neighbourhood or work, or on the larger scale, nationally and internationally.
Kindness comes from the same word that means 'sort,' as in, we're the same kind. And that comes from the word kin, so family. And that is what we have learned, have seen so extraordinarily during this time, that we are all kin, across the globe, and kindness is what really matters between us, because we are the same kind.
God joins our kind in the birth of Jesus. God's kindness – God's love – is revealed in becoming one of us, to make us and the world a better – a kinder place. And we know that we respond kindly if we are treated kindly, so God's action in becoming human, to be like us, to help us become more like him, is the supreme act of kindness to help us be kind. So we find ourselves instinctively responding in kindness to others.
There is a danger now though – we can lose sight of this truth very easily, and find ourselves being selfish, unkind all over again.
Christmas is the antidote, and celebrating Jesus' birth gets us out of ourselves, out of our fearful self-centredness, back into the realm of kindness. I do hope we can sing carols this year – even if masked. One of my favourite carols begins,

Hark! The herald angels sing
"Glory to the new-born King"
Peace on earth and mercy mild
God and sinners reconciled.
And another, 'While shepherds watched,' ends with
"All glory be to God on high
And on the earth be peace
Goodwill henceforth from heaven to men
Begin and never cease".
Both of these carols tell of the angels' song when they announce Jesus' birth to the startled shepherds. Their song declares that his birth is about God's longing for peacefulness between all people. In these two carols peace, mercy mild, reconciled, goodwill, are all made possible by kindness. Unkindness does not produce peace, or mercy, or reconciliation or goodwill.
We are all so grateful for the kindness that has helped us and our world through these challenging times. Let us renew our instinct for kindness this Christmas when we celebrate God becoming one of us, and remember that kindness really is what makes the world go round.