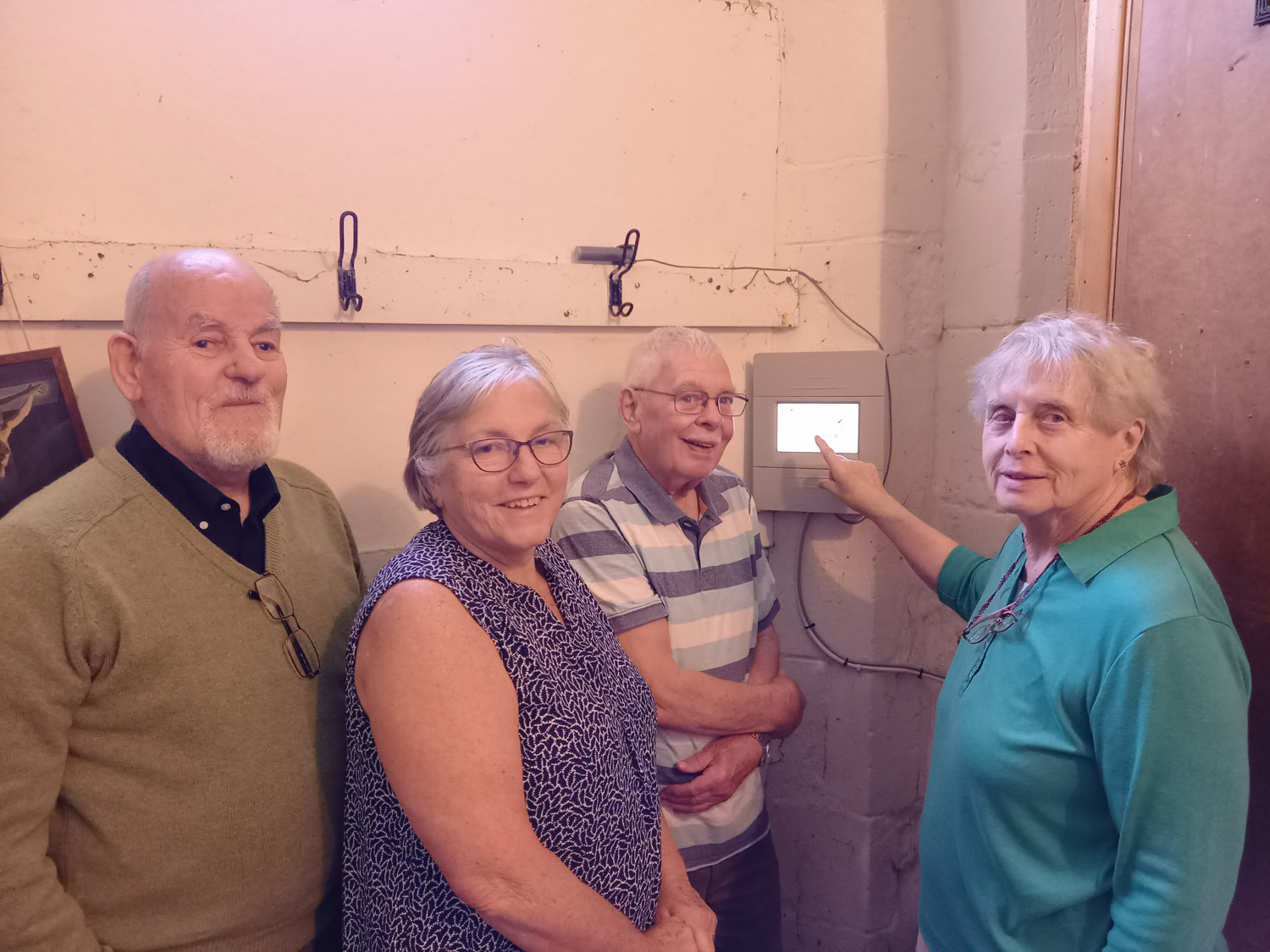 A Suffolk church has installed a new automated bell ringing system – enabling its historic bells to ring out for the first time in 70 years. The bells, at St Mary's Church in Combs, echoed around the village on July 7 following a £20,000 fundraising campaign to restore them. The church has also installed an innovative bell ringing system – meaning they can be operated with a simple push of a button.
Ann Cole, the longest serving PCC member, who married her husband Keith in the church 62 years ago, was given the honour of setting them off. She said: "I am delighted to ring the bells today and hear the original sound of the bells as they would have been so many years ago. In my many years volunteering I have been up and down the bell tower and it is a privilege to be the first to push the button to hear the bells ring".
Fundraising restoration began several years ago, with annual bike rides, medieval banquets and donations from the parish council and private donors. The four original bells, one dating back to 1472 and the other three dating back to the 17th century, were carefully removed and taken to Taylors in Loughborough to be cleaned, repaired and restored. The team at Combs are now looking to raise a further £125,000 to install a second set of bells.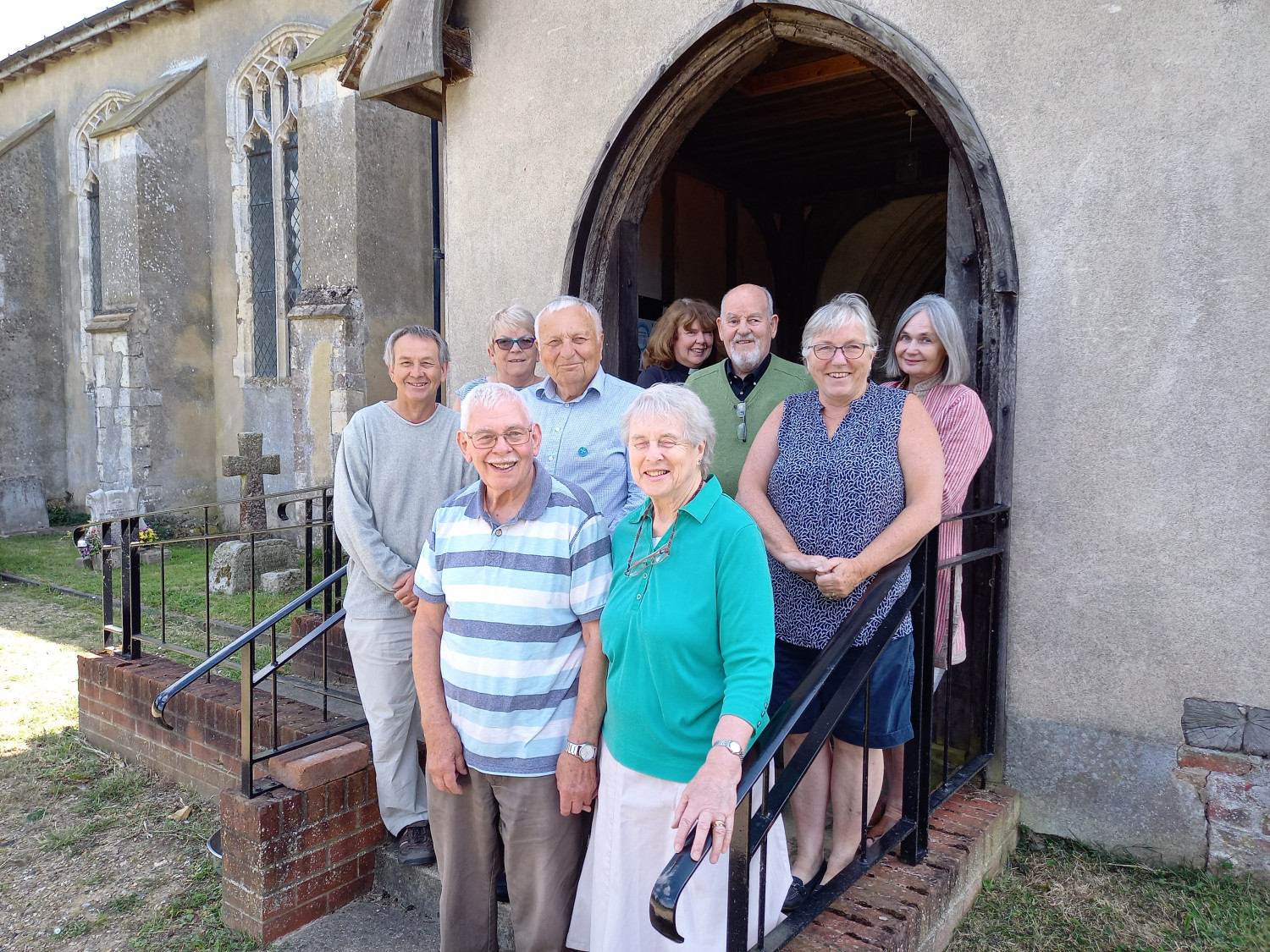 Having discovered St Mary's church in Hunslet in Leeds were looking for a new home for their eight bells, the Keltek Trust, an organisation that helps churches source unwanted bells, realised the church in Combs was the perfect place to house them. These bells will be played using traditional ropes, giving more flexibility in how they are rung. The church hopes it will attract bell ringing bands from around the county.
The Revd Sarah Jenkins said: "I would like to thank Jill Scarff, a volunteer, for her resilience and enthusiasm raising the funds for our bells, we wouldn't have gotten this far without her. The bells will be a great addition for those getting married at our beautiful church and I hope they will attract more people to visit the church building".
Picture Caption: PCC members and volunteers at St Mary's Church, Combs. Ann and Keith Cole with Jill Scarff and Dave Ward.