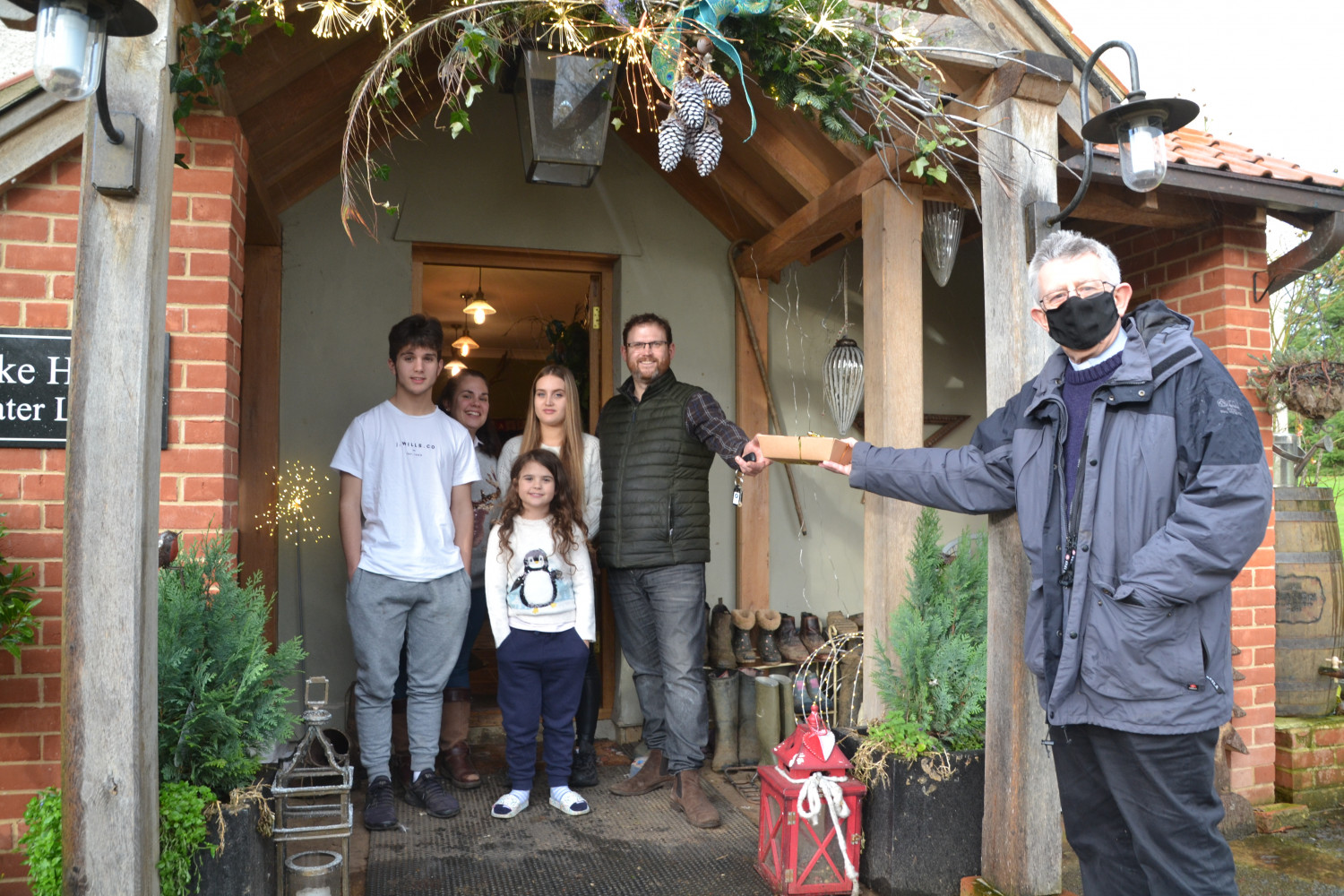 Communities across two villages in Suffolk have received festive boxes this Christmas to help spread Christmas cheer.
Households in Bradfield St George and Little Whelnetham, a united parish within the Diocese of St Edmundsbury and Ipswich, have received a Christmas box this year.
Alongside backing from the Diocese of St Edmundsbury and Ipswich's Growing in God fund, private donations are partly responsible for the initiative and have allowed the community to make and deliver 250 boxes.
Each box contains a variety of items including handmade cookies, a prayer card, a Comfort and Joy booklet as well as a candy cane and fair trade teabags.
The box contains something for everyone in the family with a children's colouring sheet being included.
Also included in the box is a piece of fabric which residents can use to write a prayer on. Each piece of fabric returned to the church will be used to create an altar cloth in Easter 2021.
Revd Richard Stainer, curate in the Cockfield Benefice, said: "We understand that 2020 has been a difficult year for many and as we approach the end of it, the PCC wanted to do something to spread cheer to our parish and we hope that our Christmas box does just that. Without funding and the help of the community, something like this would have never been possible and I would like to thank everyone involved in spreading cheer this Christmas. It was important to us that our Christmas boxes not only provide joy but help and support to those who need it and that's why inside every box, there are contact details for support lines should residents need them this festive period. Although Christmas celebrations look different this year, we would like to take this opportunity to wish everyone a lovely Christmas and a joyous New Year."
For further information on our Christmas services please click here:
Christmas 2020 | weblink