Pebble painting took the country by storm at the height of the coronavirus pandemic. Now a Suffolk church has come up with an innovative way to spread cheer to the community.
Pebble prayers have proved to be a popular way of expressing hope and promoting good mental health at St Mary's Church in Kersey.
The shrine at the church has provided people with the opportunity to write their own prayer or message of hope on a pebble and leave it in the Shrine.
The Revd Jackson Cromp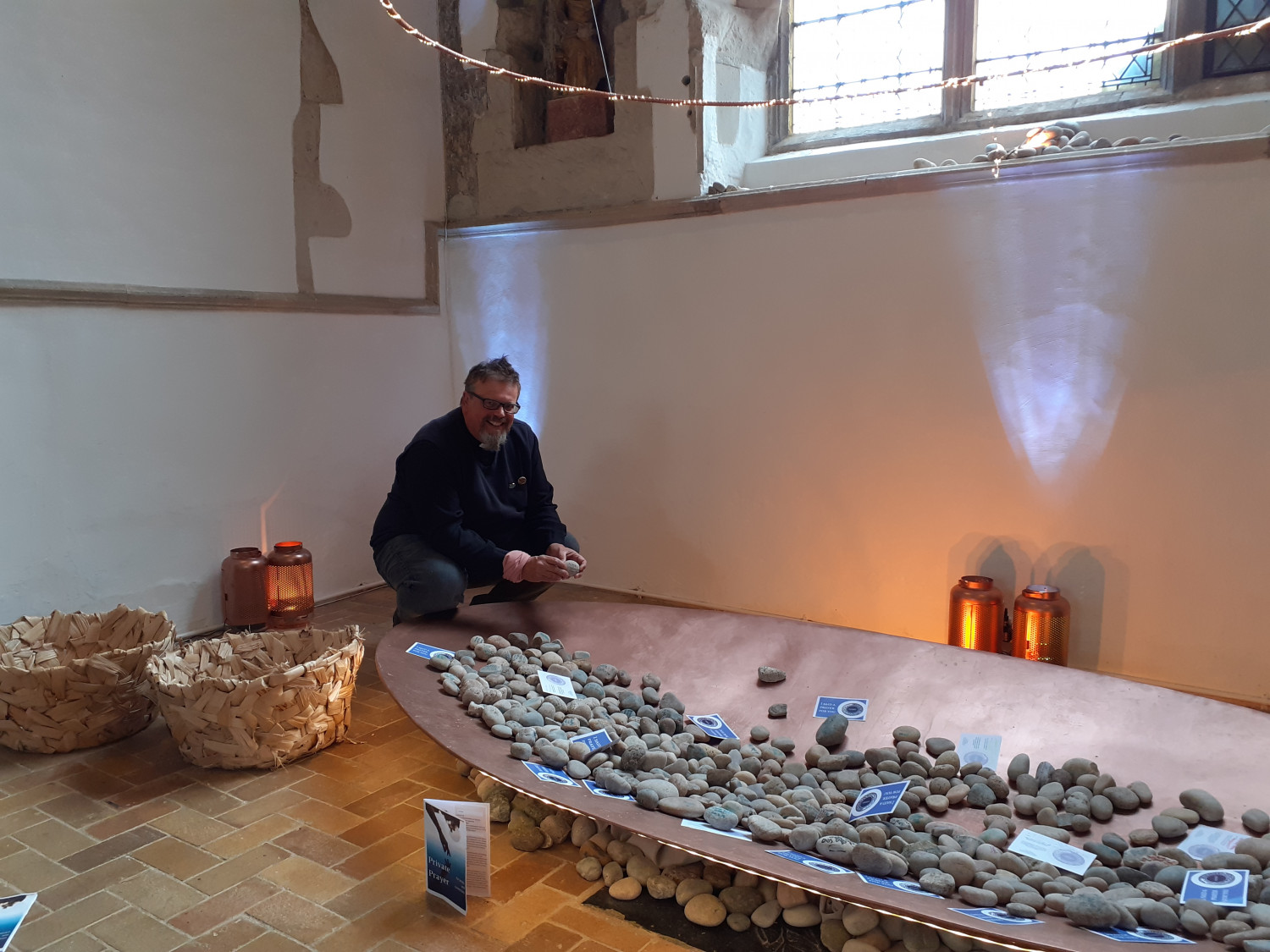 ton-Battersby, Rector of the Benefice of Elmsett with Aldham, Hintlesham, Chattisham and Kersey, said: "The shrine at Kersey Church has been in place until it was destroyed in the civil war and is an important part of the church and its history. It's re-hallowing returned its rightful place. The COVID-19 pandemic has had a massive impact on everyone, and we wanted to do our bit to spread love and hope during what has been a really difficult time for all. Pebble prayers not only allow individuals to express their own thoughts through prayer, but they allow others to draw strength from those who have also left their prayers. Leaving a pebble prayer is simple and can spread a huge sense of connection and community spirit to others who also visit the church."
The church has seen almost 1,000 pebbles left at the shrine since the end of lockdown after being closed during the COVID-19 lockdown.
St Mary's Church welcomes prayers and message of hope for all aspects of life and have seen pebbles with prayers about climate change, health of loved ones and messages to those who have sadly lost their life
Due to the coronavirus lockdown, the church is open only for private prayer. Measures to reduce the risk of COVID-19 such as regular cleaning regimes, social distancing, hand sanitizer and ventilated areas are in place around the church.
You can find more information about Kersey Church on their website here: www.kerseychurch.org