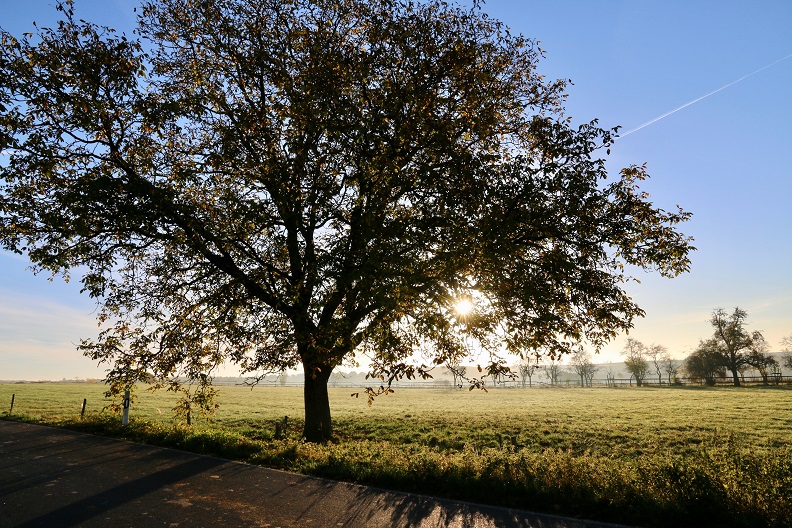 Photo by Serge Baeyens
We are encouraging churches to hold a special Climate Sunday service or event, to make a commitment to tackle climate change, and to raise their voices to call on world leaders to do the same. Climate Sunday has been organised by Churches Together in Britain and Ireland with support from charities including CAFOD, Christian Aid, Tearfund, A Rocha UK, and Operation Noah.

We invite your church to do one or more of two things:
Hold a climate-focused service, to explore the theological and scientific basis of creation care and action on climate, to pray, and to commit to action.
Make a commitment as a local church community to taking long term action to reduce its own greenhouse gas emissions.
---
"The current crisis has changed the way we see the world. It has reminded us of the fragility of life, exposed the gap between rich and poor, and revealed the damage we've done to the wider creation. But it has also helped us love our neighbours and brought communities together. Climate Sunday is a great opportunity to respond to these societal shifts; to pause and re-imagine what life could be like; to commit to living differently yourselves and to call on the UK government to rebuild our economy in a way that tackles the climate emergency and builds a better world for everyone."

Dr Ruth Valerio in 'Saying Yes to Life', The Archbishop of Canterbury's Lent Book 2020
---
Resources and further information
To access resources and find out more about Climate Sunday please visit:
Climate Sunday registration, resources and blog | Weblink
'Caring for God's Creation' was a sermon preached at Culford parish church on Sunday 27 September 2020 by the Revd Marianne Atkinson. Read a copy and get ideas here:
Caring for God's Creation sermon | PDF
For information on becoming a Eco Church please visit here and our role in the environment please visit here.
Please do email the Diocesan Environment Officer for more information or to let him know if your church is registered as an Eco Church.
Please email Lauren Bridgwater and let us know what you have planned, as we'd love to share encouraging stories of churches engaging with Climate Change Sunday.