As Christians, we are called to be good stewards of the earth which God has entrusted to us. We are also called to love our neighbours; this includes our global neighbours who are feeling the effects of climate change first and worst; and our future neighbours, who will inherit this world from us.
These principles are summed up by the Anglican Church's fifth 'Mark of Mission'- 'To strive to safeguard the integrity of creation, and sustain and renew the life of the earth'. The Diocese is committed to shrinking its own carbon footprint to Net Zero by 2030 and to encourage and equip churches and individual Christians to understand the fifth mark of mission and put it into practice in their worship, work and lives.
Diocesan Environment Group (DEG) - Membership
Deanery Environment Champions

Bishop Mike, Bishop of Dunwich

Richard Stainer (Net Zero Carbon and World Development Adviser)

Mike Turton (Hoxne & Hartismere & DEG communications.)

Oliver Clarke (DAC Heating Adviser)

Tony Allwood (Lay Chair, Diocesan Synod)

Anita Rooney (Cathedral Curate)

Janus van Helvert (Suffolk County Council, Net Zero Carbon Officer)

Dawn Gillett (Property)

Charlotte Hodgson (DAC)

Daniel Jones (School Buildings)

Cathy Smith (Suffolk Wildlife Trust, Community Wildlife Adviser)

Graham Hart (Suffolk Wildlife Trust)

Andrew Dotchin (Diocesan and General Synod)

Julie Podd (Parish Stewardship & Resources Manager)

Alexander Cassidy (Christian Aid)

Graham Miles (Rural & Agriculture Chaplain)

Nicola Tindall | Hadleigh

Mike Turton | Hartismere and Hoxne

The Revd Karen Burton and Jasmine Hobbs | Ixworth

Richard Stainer | Lavenham

Jackie Orbell and Anita Rooney (St Edmundsbury Cathedral) | Thingoe

The Revd Alison Alder | Waveney and Blyth

Rita James and Ben Wale | Woodbridge

Robert Collett | Ipswich (Recycling and Parish Evangelist)

If you need help do get in touch with our Deanery Environment Champions who are willing to work with parishes to help them as they focus on the environment. They can share ideas, offer support and are able to signpost you to the right help when you need it.
More information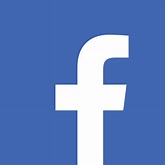 Please follow our Facebook page and join the Environment Facebook Group.
Our committment to the environment Find out more.
Become an A Rocha Eco church Find out more.
Resources to plan your service Find out more.
Find out your church footprint Find out more.
Sign up for the environment eNews Find out more.
Make your church sustainable Find out more.
Create a wildlife haven Find out more.
A few ideas that you can try Find out more.