"For he will command his angels concerning you to guard you in all your ways" Psalm 91:11
The Psalmist reminds us that the full company of angels are still engaged in the world, to protect those who walk in the ways of the Lord. God is not absent but fully engaged in what we are doing here. Who knows how he will deploy his angels in times of need?
Last year Ipswich churches launched a Christmas campaign called Inspiring Angels and this year we would like to offer you the opportunity to roll this out across the diocese. We are producing a series of resources to make this as easy as possible.

Angels are a symbol of love, of presence, pointing the way to the moment it all changed, when God came in the person of Jesus to be with us in the world, to share in love and pain alongside us. Angels appeared to tell us about the birth of a baby in a manger. Angels sang, bursting with joy, to some shepherds, and told them, "Go and see!"

We are bursting with ideas to make angels as visible as possible. We are hoping that angels in a variety of shapes and sizes will appear all over Suffolk - in schools, shops, on public buildings, on the pavements, in bedroom windows, wherever people's imagination takes them! This is a great opportunity to fill Suffolk with joy this Christmas!

Why not have a 'Be an angel' advent We are hoping you may choose to donate to a food bank, cook for people, make a charity shop donation or another small act each day during Advent. You could post your activities on Facebook to let others know what you are doing. This is a fantastic opportunity for people to offer a service or event to help others over the advent period.

Get creative We have pulled together a series of resources to make Inspiring Angels as easy as possible You could try knitting angels, angels paper crafts, angel jars, angel prayers, and more. These resources will be great for use in Messy Church activities, for schools and other family projects in the home.

Instagram moments, last year a number of churches positioned large wings in public spaces to enable people to take photographs for social media. This is a fantastic idea to encourage engagement with everyone in your community. We have sourced a company to make the wings and if you would like to purchase a large set of wings for use in your parish, church or school please email Helen.prior-townsend for all the cost and production details. The order form to do so can be found below. All orders need to be sent in by WEDNESDAY 16TH NOVEMBER
Angel Wings order form | PDF

Resources:
Inspiring Angels Power Point | Please share this with your church
Knitting pattern | Start Knitting
Bible Study Notes on Inspiring Angels for Small Groups | DOCX
A Guide to Hosting an Angels Festival in a Village Church | PDF
Paper Angel Strip | PDF
Angels Activities & Fun Ideas for Kids | ChildFun
Angels Watching Over Me Group Activities | Sermons4Kids
10 Angel Craft for Kids - Bible School Craft Ideas | Christianmontessorinetwork.com
How to Make a Paper Angel | Christmas Ideas | Paper Craft | Bing video
Messy Church - Angel Actvities
Meaningful Chocolate Angels | Perfect for Messy Church, Cafe Church and other gatherings! From the Meaningful Chocolate Company
Logos for posters and flyers | The Inspiring Angels Suffolk, Church of England in Suffolk & Growing in God logos. All amendable for oyour use for event posters and flyers!
Angels at Home | PDF document with ideas of how to be an Angel at home - printable to share with others
The Angel Gabriel Visits Mary - BRF | Bible Reading Fellowship - video and resources
---
Growing in God Growth Fund grants are available for your church's Christmas festivities!
The diocesan Growing in God Growth Fund is open again offering grants to help you and your church reach out creatively to encourage sharing of the Christian faith and so grow our church family in number. Last Christmas over £1,850 was given to support five projects including Christmas goody bags, Christmas boxes, angel crafts, prayer trees and church displays. Grants of up to £1,500 are available, for more information and the application form please visit our page here.
---
National Christmas Resources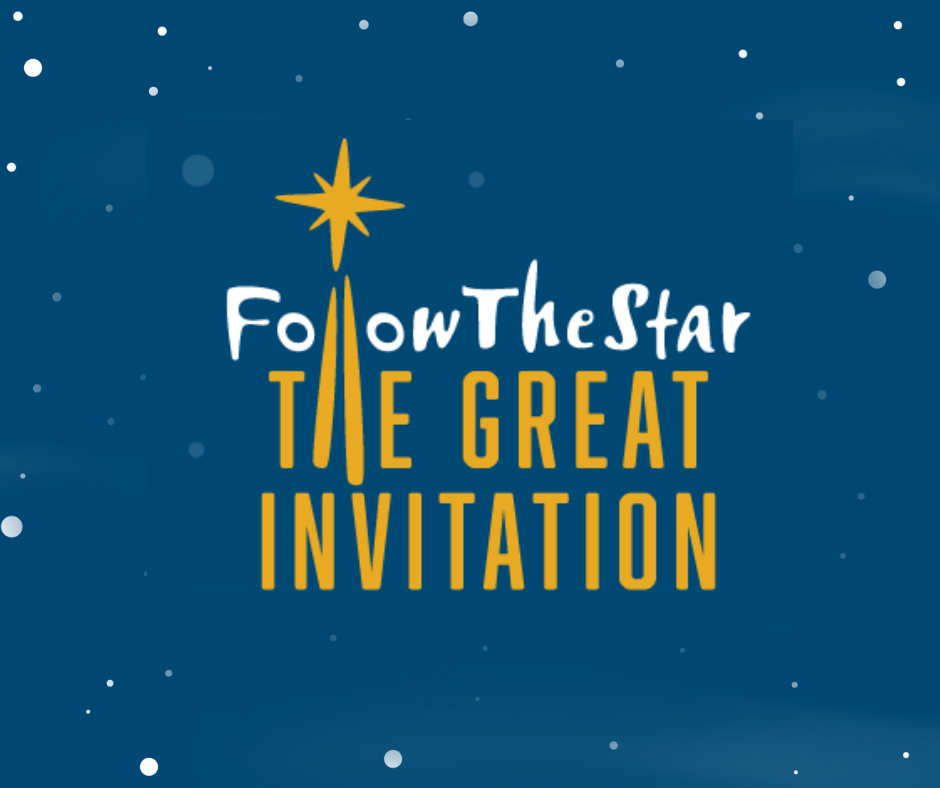 Christmas Reflections: Sign up here.
Daily Advent Reflections: Sign up here.
AChurchNearYou.com - this website includes a Resource Hub providing free adaptable content (such as customisable videos, images and approaches to online giving). The social media creator on ACNY is really easy to use and download graphics for your social media posts. Please also register all your Christmas services on the site here.

Online services and events - In collaboration with a range of Christian charities and organisations, the Church of England will produce online services throughout Advent and Christmas. Please share and re post content on your social media channels where possible available here.

Printed materials - Bookmarks, Christmas cards, banners, flyers, posters, booklets and other printed items will be made available for churches to purchase from Church House Publishing.
---
St Edmundsbury Cathedral
The Cathedral is hosting an array of Festive activities, key highlights will be detailed below:
| | |
| --- | --- |
| 24-26 November, 10.00am to 4.30pm | Christmas Market |
| 28 and 30 November, 10.00am to 12.00pm | Advent at the Cathedral - slowly lighting the way through the Cathedral with prayer, hymns and readings |
| 10 December, 7.00pm to 9.00pm | Christmas with the Cathedral Choir - Join the Cathedral Choir for a special festive evening of much-loved carols, hymns and songs |
| 18 December, 5.30 pm – 6.30 pm | Longest Night Service - music, carols and quiet reflection to remember those for whom Christmas may be difficult |
| 19 and 20 December, 10.00am – 12.00pm | Children's Activities - Family Christmas-themed craft activities |
| 23 December, 7.00pm to 8.30pm | Nine Lessons and Carols - a traditional service of carols and readings |
| 24 December, 2.00pm – 2.30pm and 3.30pm – 4.00pm | Crib Service - a 30-minute service for families, telling the Christmas story with carols and candle lighting |
| 24 December, 11.00pm – 12.30am | Midnight Mass - The First Eucharist of Christmas |

Further details will be advertised on the Cathedral website here and look out for updates in eNews in the coming weeks.
---
Doorstep Carols
Sing along with Radio Suffolk on 14 December 6.00pm - 7.00pm.
Parishes are warmly invited to organise carol singing on doorsteps across the county this Christmas to spread some much needed cheer and raise funds for local charities with the help of Radio Suffolk. Tune in to Radio Suffolk at Ipswich - 103.9 FM | West Suffolk - 104.6 FM | Lowestoft - 95.5 FM | Aldeburgh - 95.5 FM. This is also on DAB and on BBC Sounds.
You will find invitations/carol sheets which you can customise by adding your own local Christmas information at www.lightwave.community/doorstep-carols-1. We look forward to singing with you on the day!
---
LecDeck Year C
LecDeck is a lectionary-based youth discipleship resource which was launched in 2019 as a joint venture between the Diocese of Bristol and the Go Team at the Diocese of Bath and Wells. It is available as a pack of cards and app for Android or Apple devices. The third pack of cards is now available for Lectionary Year C which begins on Advent Sunday. Buy LecDeck cards from their website shop here or download the app for Android/Apple iOS from your app store here.
---
Christingle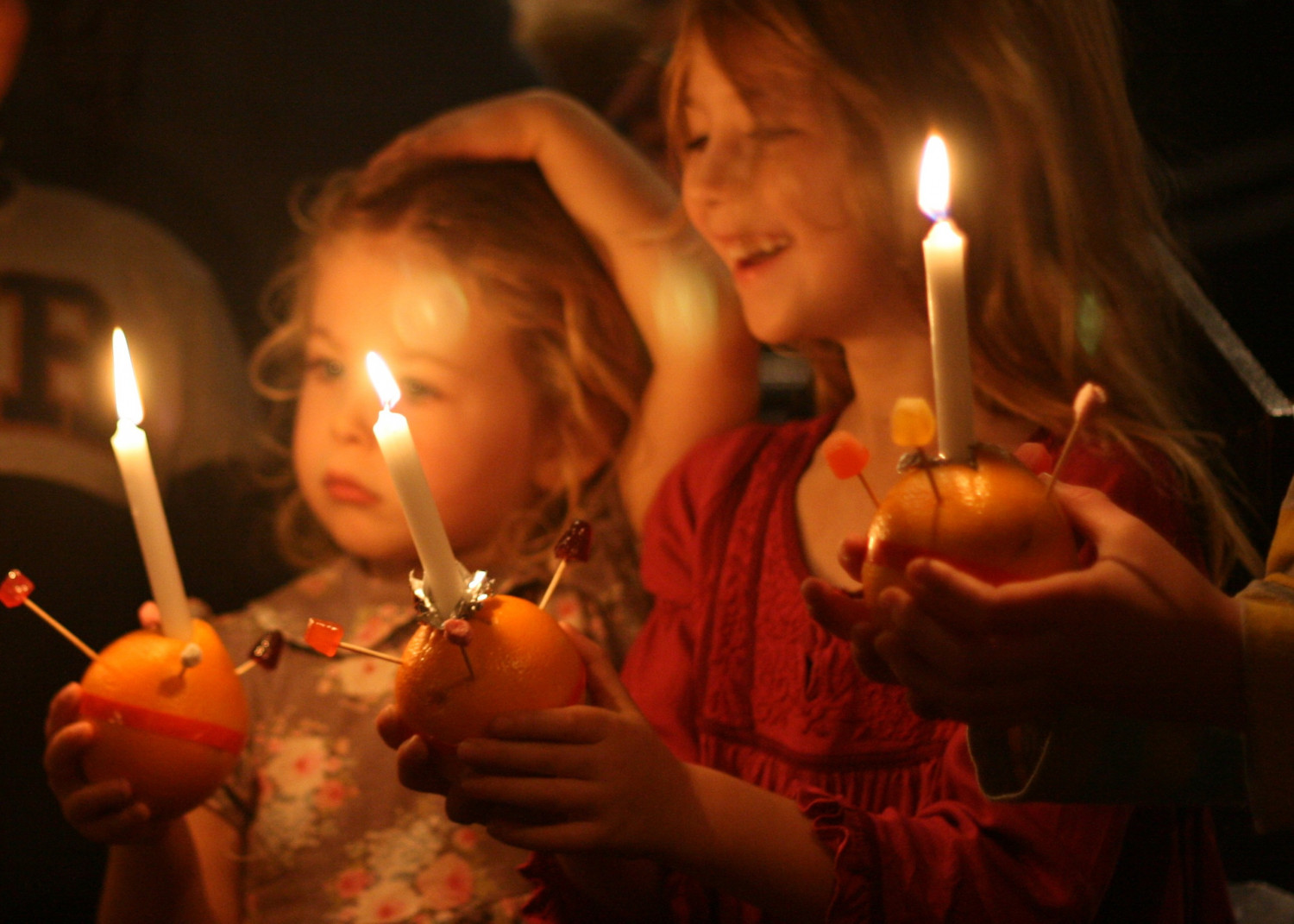 If you are thinking of holding a virtual Christingle service everything you need to know is here. Christingle services usually take place between Advent and Candlemas, with Christmas Eve the most popular time to celebrate.
If you are thinking about how you're going to fundraise see how you can join in with The Children's Society here.
---
For further information
Christmas services in our Diocese | Weblink
Church of England Christmas | Weblink
Christingle Services | Weblink