During Lent 2023, Bishop Martin and Bishop Mike encouraged us to reflect as well as to give, raising money for our link Diocese of Kagera in Tanzania.
On the road to self-sufficiency
All over Suffolk people did wonderful work to support local communities as many struggle with the cost of living. With food banks, warm spaces and many more creative ideas you are truly loving your neighbours. And our global neighbours needed support too. Churches across Kagera work hard to empower communities to find their own solutions to problems, and not just to look for handouts.
Through the 2023 Lent appeal we helped Kagera Diocese continue this vital work. The theme was
'Empowering and equipping subsistence farmers, doctors, priests and evangelists on the road to self-sufficiency.'
---
Subsistence farmers
70% of people in Kagera are subsistence farmers, growing only enough to feed themselves and their families. The Church and Community Mobilisation Process (CCMP) helps to change mindsets. It gives people the skills they need and the motivation to become self-sufficient and lift themselves out of poverty.
CCMP changes lives. It teaches people how to:
grow drought-tolerant varieties of staple crops and new cash crops like avocado and passion fruit
develop ways to make the most of limited rain, such as building rainwater tanks from local materials
diversify into other activities like animal husbandry and beekeeping.
Alice

Alice's parents felt that secondary education was too expensive for a girl. She had to look after the family smallholding instead. With advice from CCMP she was able to produce good harvests.

With the money she made from selling her crops, she was able to pay her school fees. After leaving school she trained as a midwife, and now uses the skills CCMP taught her to educate communities about family planning.

David

David found it difficult to grow enough to live on as a subsistence farmer. After training with CCMP he was able to improve his coffee and banana crops to provide him with an income. He's also planted trees to produce wood for building and furniture-making. David's family now has enough to eat, the family can afford healthcare, and his children are in good schools. The community was impressed by his success, and elected him to be their leader and village chairman. He's now a facilitator for CCMP, spreading its message to neighbouring villages.
---
Doctors
Murgwanza Hospital brings vital healthcare to the people of the region. It needs to employ more specialist doctors so that desperately sick patients will no longer have to endure an eight-hour road trip over bumpy, dusty, red roads to the referral hospital.
Cataracts and glaucoma are common in Kagera. 20 cataract and 28 glaucoma patients had to be referred last year, as well as over 200 patients who needed glasses.
Our support will help Dr Elia Ethan train as an ophthalmologist, so that many more eye problems can be treated locally.
| | |
| --- | --- |
| | Dr Elia says: "I developed the dream to be a doctor after the loss of my grandfather, father, and other family members from a meningitis outbreak in 2002 in our village. As I was raised by a single parent, it was not easy for me to become a doctor. I gained big support from the Diocese of Kagera at that time, so I am eager to work with them now." |
---
Priests and Evangelists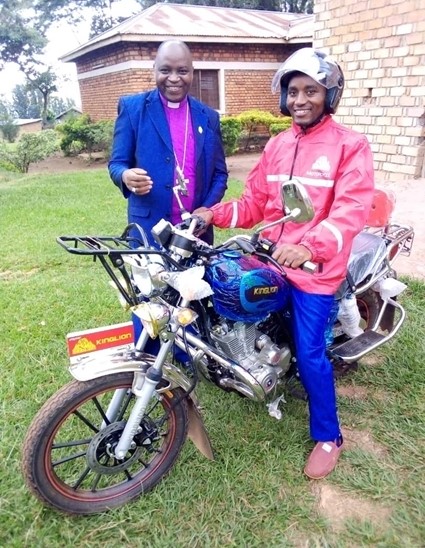 Priests and lay evangelists in Kagera lead their communities in many ways, often establishing CCMP groups in their parishes. Kagera Christian Theological College (KCTC) gives practical as well as spiritual training to equip students for this vital role in their communities. Our support will help provide bursaries for students.
Priests need practical help as well. Many have long distances to travel round their parishes. With your generosity we can help to buy motorbikes so that they can spend less time walking and more time teaching and leading.
---
How to give
You can still give generously to help Kagera Diocese achieve its vision of 'Life in its fullness'.
You can donate online below: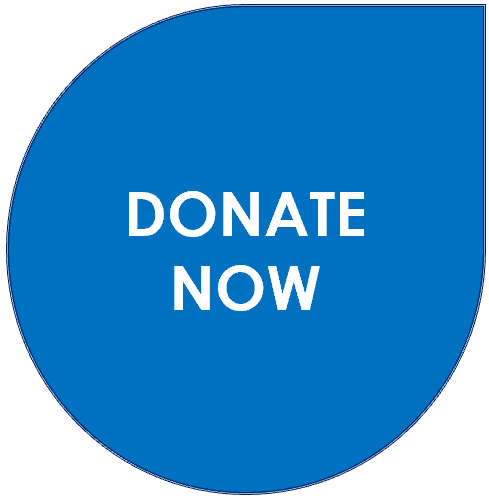 Or download the donation form available here.
---
Fundraising resources:
Lent appeal 2023 poster | PPT | PDF
A new bite-sized Kagera fact or activity every day: Lent Challenge 2023 Booklet | PDF
If you'd like printed copies of these, please contact us at kagera@cofesuffolk.org and we'll get them to you.
Fundraising ideas for your church or group | DOCX
Sponsor a Bishop to do something you'd never thought of before: Buy a Bishop | Weblink
Why not host a Kagera style meal? – try these recipes: Taste of Tanzania | DOCX
Sell our Kagera notecards at your church or group – £3.50 for a pack of five. Order your packs from kagera@cofesuffolk.org : Poster | PDF
---
Where does the money go?
With money from our last appeal in 2021, Kagera Diocese was able to:
reach over 50 villages, teaching new farming methods, supplying seeds and saplings, and training people to build rainwater tanks
fund training for Dr Christian Ruzige in general surgery. He plans to perform some 60 operations per month and run outreach clinics in villages to provide help locally
carry out building and refurbishment work at KCTC and provide bursaries for theological students
buy 16 motorbikes to help priests get around their parishes.
See here for more details of the work done in Kagera with money from the 2021 appeal.
---
More information:
We can arrange for a guest speaker to present online or come to your church or group to talk about Kagera and the appeal.
For more information about Kagera, visit the Kagera Link Diocese page here or email the link coordinators, Chris and Anji Dawkins at kagera@cofesuffolk.org.
---
Further resources:
Service sheets
Communion Service for Kagera | DOCX
Kagera Service Resources | DOCX
Children's Worksheets | PDF