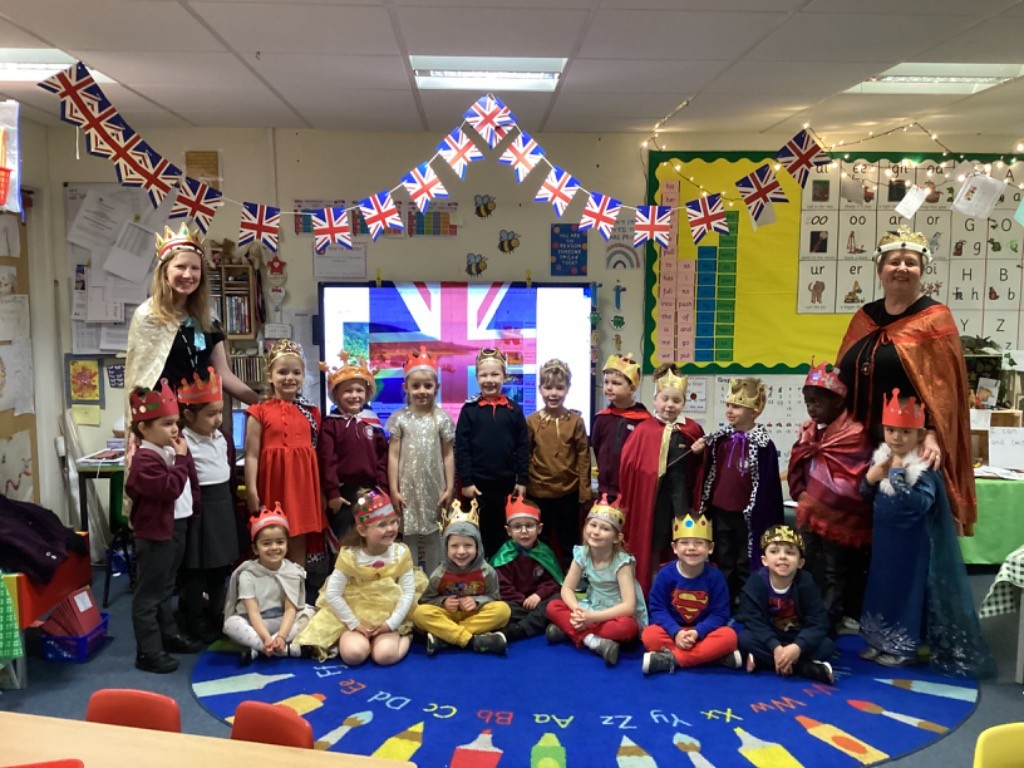 Children at Tudor CE Primary School had a whole day learning about the King's Coronation and celebrating this national event.
The children all made red, white and blue bunting to decorate the school class rooms and corridors. Each child designed, made and decorated a crown fit for a king.
On the day of celebration, the children came dressed as a king or a queen or in red, white and blue and they all had their official photo taken.
Some children entered a card competition run by our local MP, and a cake sale was held after school.
The youngest children acted out the coronation for a few days. And they also listened to 'Zadok the Priest' by GF Handel, which was heard among the music at the Coronation.
Headteacher, Liz Campbell said, "I went to see our early year's classroom earlier in the week to find them listening to 'Zadok the priest', and one little one said, it was their new favourite song! Our King and Queen day finished with a party lunch and many parents also came in to visit the school. It was a lovely day!"