Bishop Martin and Bishop Mike have written to every benefice calling for a time of prayer and generosity.
The bishops are asking everyone to join them in praying the words of the following prayer at every service, physical or online, until All Saints Day on Sunday 1 November.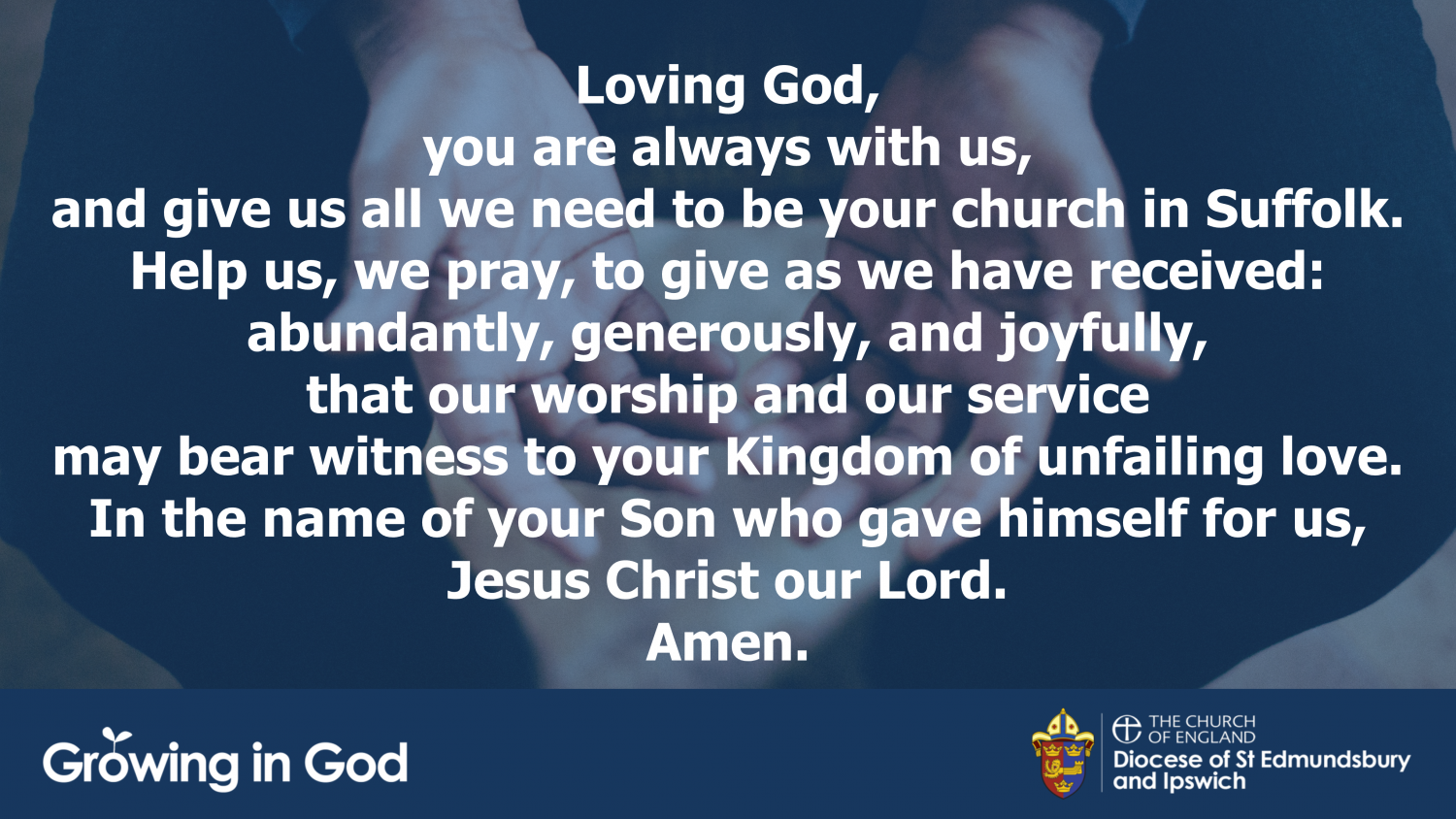 The Bishops are calling on parishes and individuals to consider the pressing financial needs of the Church at this time.
Speaking in his Presidential Address at the Diocesan Synod on Saturday 3 October, Bishop Martin acknowledged that the coronavirus pandemic had hit hard, at every level:

"This has been a time of global convulsion. As others have said, we are facing not one but three pandemics: the coronavirus, environmental destruction, and racism. This is a time of upheaval, and however much we may look back longingly wanting things to return to how they were, the world is never going to be the same again, and nor will we.
"Churches dependent on plate income have not all recovered what they did not receive for several months; halls have been closed so rental is lost; and there have been no summer fetes and other fundraising events, although I have picked up some wonderfully creative ways parishes are raising funds."
Bishop Martin expressed his passionate belief in the work of the church throughout Suffolk and how it is more needed now, spiritually and practically, than ever, challenging all churches and their congregations to respond.
The full Presidential Address, Synod Report and Prayer are all available to view and download here:
Bishop Martin praying the prayer | YouTube
Prayer as a PowerPoint Slide | PPX
Presidential Address text | PDF
Presidential Address video | YouTube