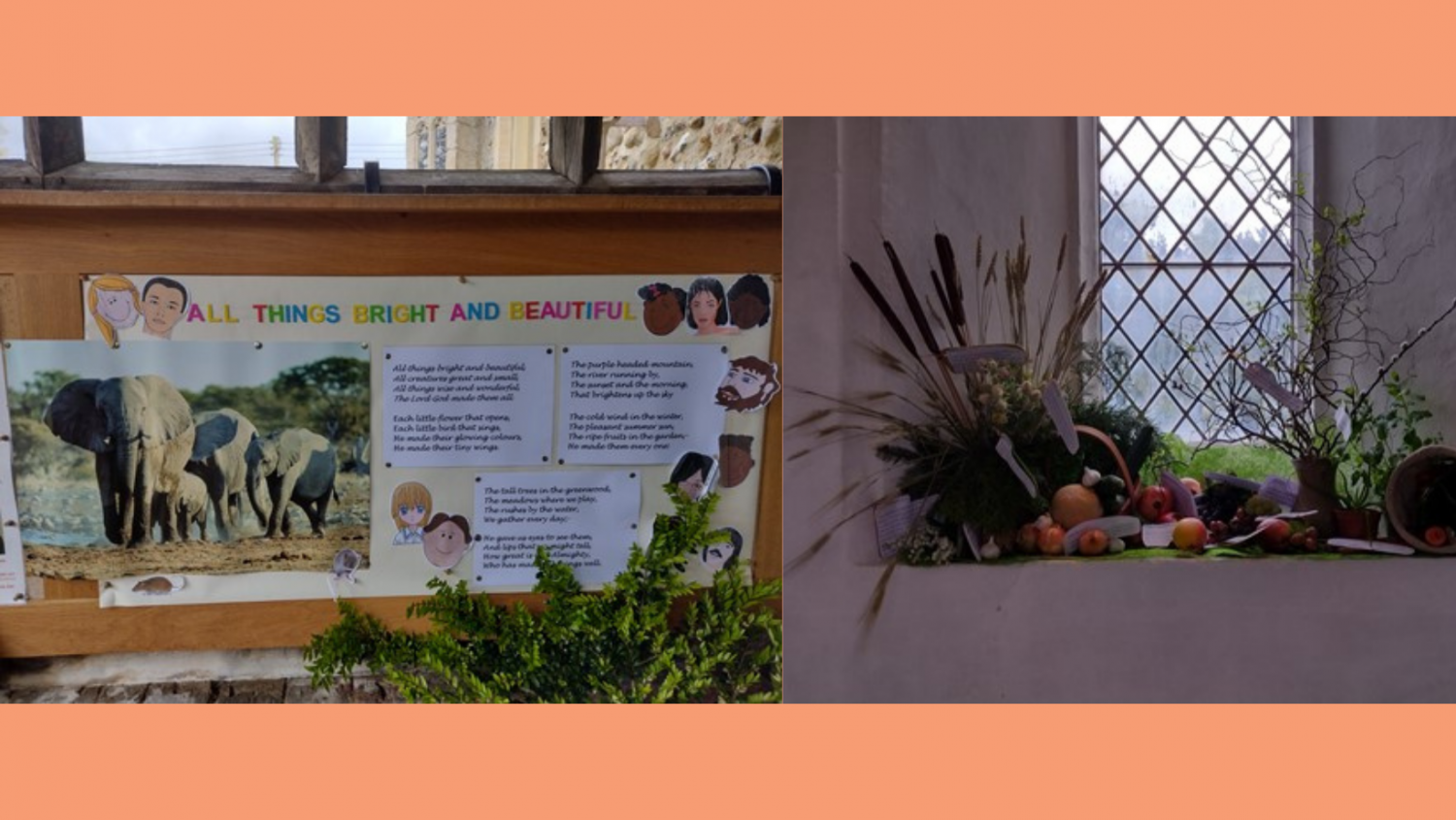 All Saints' Church in Chevington received a Growth fund grant of £300 to help them host an open garden event to show the splendour of the natural world we all share.
The event totalled 18 displays that depicted the richness and variety of the natural world and how it benefits us all physically, mentally, emotionally and spiritually. The grant helped pay for signage for the event, supplies for the displays, and examples of boxes and homes for bats, birds and insects. The displays highlighted the importance of flora and fauna and also taught how to find references to our surroundings in prayer, hymns and in the Bible.
Some of the displays included: Wildflowers of Chevington, Bats in the Belfry, and Local Butterflies and Moths.
The event weekend amassed a total of 94 adult visitors and eight children, and as this was during a cold and wet snap – this was deemed a great success! The event also enabled newcomers to the area to pop in and have a look, and discover All Saints' is open to all, at any time.
Some of the comments received included:
"Just moved to Chevington – looking around post lockdown".
"A really beautiful display of nature – inspirational and attractive"
"Well thought out displays. Helpful information on plants and wildlife and significance to the Bible"
After the success of this event the church plans to host more events in the future, and potentially branch out to activities such as concerts and talks as the church had also improved their facilities.