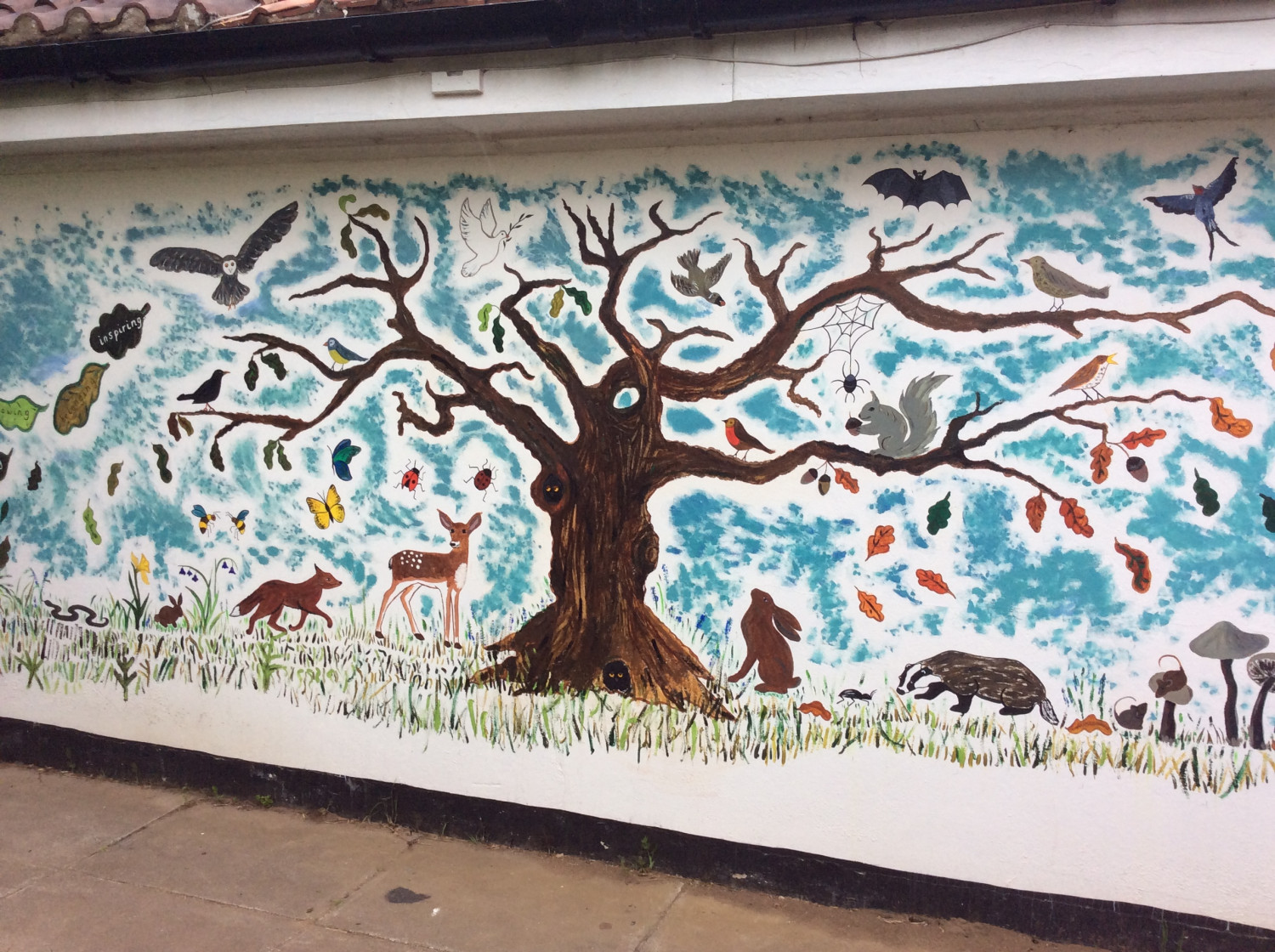 Dedicated prayer spaces and walks invite Suffolk to celebrate their faith in the wake of the Queen's Jubilee.
The Festival of Suffolk is dedicated to bringing generations and diverse communities together, connecting networks and organisations for the better and is a key part of the Jubilee celebrations in the county. Events of the Festival of Suffolk take place between May and September, offering opportunities to highlight the work of our churches in our communities.
One of the events that has recently taken place is the Exning and North Newmarket Rogationtide walk, which was part of the larger Suffolk in Prayer walking project. This entailed a generous 13.12 mile circular journey of the three grouped parishes of Exning St Martin, and Exning St Agnes, and Newmarket St Mary. A total of 20 people, (plus Grace the dog!) took part in the walk, and together and raised funds for Christian Aid – the bucket collection on the day raised over £70 alone. The walk was supplemented by a prayer from Fr John Hardy, the parish priest, for the wonder of the created order, and for all human endeavour within the parishes.
Another impressive spectacle was the grand opening of the Orford CEVAP Prayer Garden, with the hopes that the garden will be used frequently by all as a place for peaceful meditation.
Gemma Cannon, Senior Leader, Orford CEVA Primary School said:
"We decided to go ahead and redevelop our old 'secret garden' to make a brand new prayer garden, with a prayer shed, with the hope that the space will be used frequently by all. With the impact of COVID still affecting our community, creating the prayer garden gives our families and other members of the community an opportunity to reconnect."
The school was kindly awarded a grant from the Adnams Community Trust to cover the cost of the shed and paint, but everything else was donated, including a lot of people's time and effort. This included a working party one Saturday, where over 20 families helped us clear the area and tidy up the gardens.
A local parishioner, Nicola, designed and created a mural of creation and all God's creatures on the back wall, which Class 3 (Years 4/5/6) helped to paint.
The Grand Opening happened on 25 May 2022 attended by the press, The Revd Giles, Archdeacon Sally Gaze, and many other special guests and families. It coincided with a joint Jubilee celebration with Bawdsey CEVC School - everyone was dressed royally or in red, white and blue! Everyone explored the space and enjoyed some fantastic cakes that were made for the Jubilee cake competition
It is now open for children and the community to visit at any time, and we are certain it will be well used in years to come.