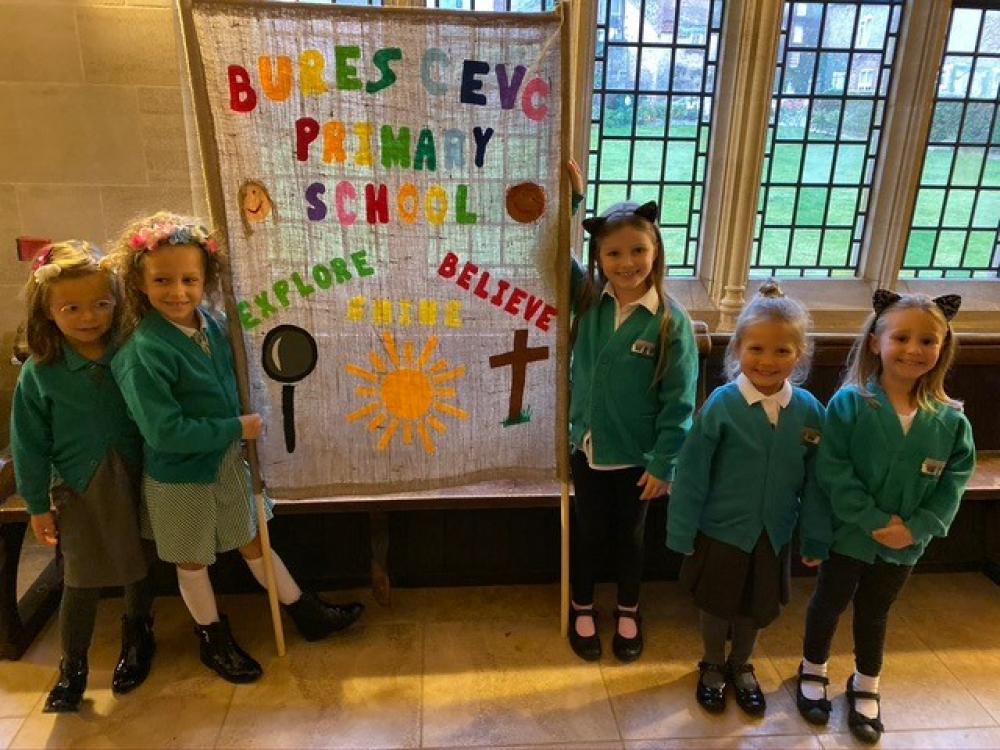 Church of England schools are inclusive and serve equally those who are of the Christian faith, those of other faiths and those with no faith.
The Church of England's vision for education, Deeply Christian, Serving the Common Good, is for the common good of the whole community:
Educating for wisdom, knowledge and skills: enabling discipline, confidence and delight in seeking wisdom and knowledge, and developing talents in all areas of life.
Educating for hope and aspiration: enabling healing, repair and renewal, coping wisely when things go wrong, opening horizons and guiding people into ways of fulfilling them.
Educating for community and living well together: a core focus on relationships, participation in communities and the qualities of character that enable people to flourish together.
Educating for dignity and respect: the basic principle of respect for the value and preciousness of each person, treating each person as a unique individual of inherent worth.
Deeply Christian, Serving the Common Good | Weblink
The Education team within the Diocese is committed to supporting and nurturing the work in all 87 church schools and academies within the Diocese. Our mission is to offer a life-enhancing encounter with the teachings and person of Jesus Christ, an experience that is utterly inclusive and brings love, hope, aspiration and fulfilment to every child.
There are currently 87 church schools, 85 of which are primary and two of which are secondary (King Edwards in Bury St Edmunds and Debenham High). One quarter of all schools in Suffolk are CofE schools. Of the 87 schools, 30 are Voluntary Controlled, 8 are Voluntary Aided and 49 are academies.
Approximately one quarter of all primary schools in England are designated with a Church of England religious character. The roots of these schools are normally traceable back to Victorian times when, ahead of the state assuming any responsibility for education on an organised basis, the Church of England sought to establish a voluntary school in every parish in England. Legislation was passed to encourage donation of land to be held upon charitable Church of England educational trusts (such as "for the purposes of a school for the children of the manufacturing and poorer classes"). Church of England schools in Suffolk are still held upon these original trusts, whether on their original or new sites. These Church of England Educational site trusts are the foundation of our church schools, and ensure that they can offer excellent, inclusive, distinctive education, with a Christian ethos, in the long-term.
If you would like to know more about the trusts relating to your school, please contact the Buildings Officer.
For the difference between Voluntary Aided and Voluntary Controlled Schools, please click here.
Please find below lists of our schools giving you the name of the Headteacher and the school's address, telephone number, website and email address.
Download the list, sorted alphabetically by name of school (December 2023) | PDF
Download the list, sorted alphabetically by name of town or village (December 2023) | PDF
Download the list, sorted alphabetically by Academy Trust (December 2023) | PDF