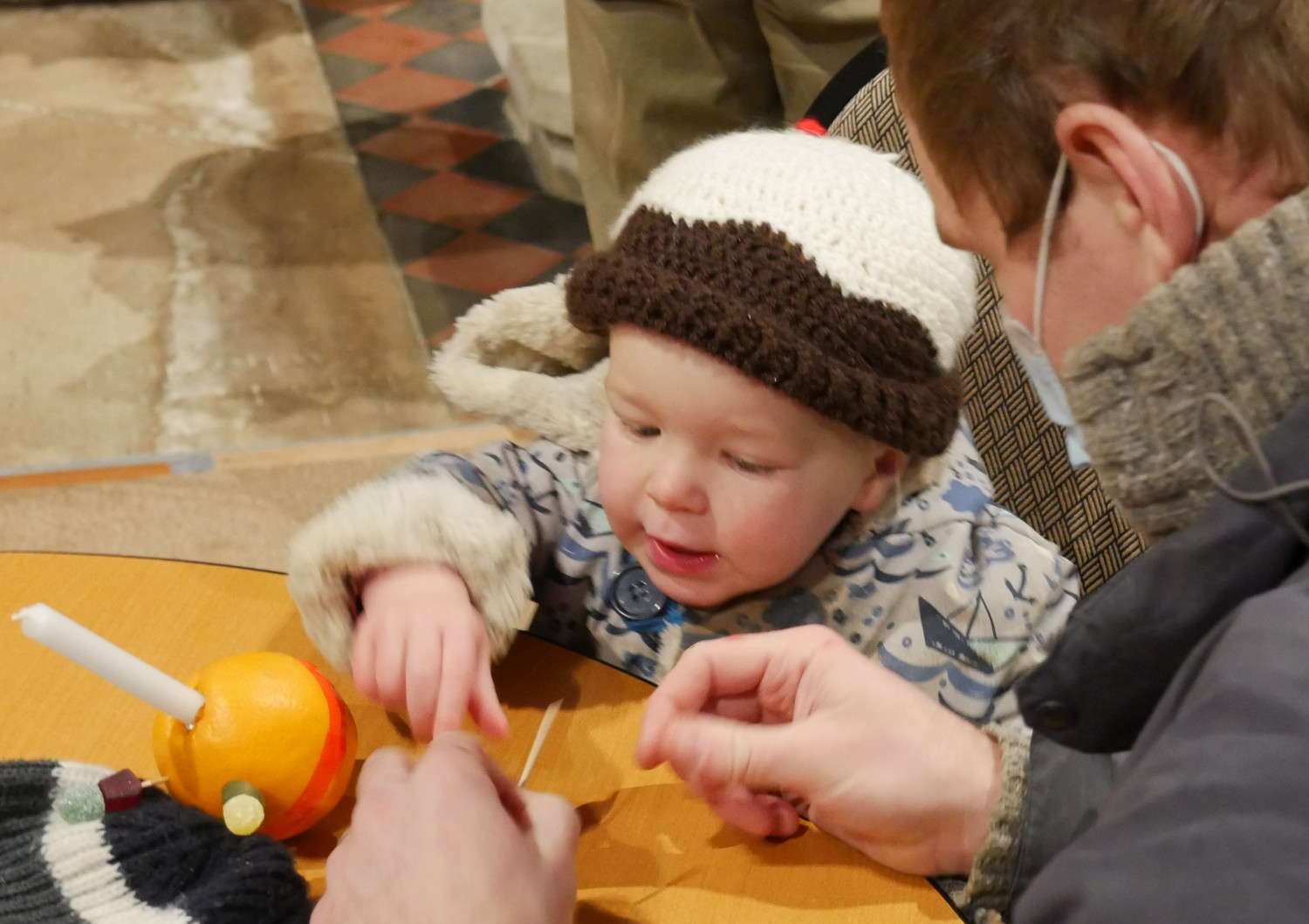 Over 70 adults and children joined the Christingle service held at All Saints Church in Thorndon last weekend.
Christingle is a joyful celebration that brings families and communities together to share the light of Jesus and spread a message of hope at Christmas.
Christingles are made from an orange wrapped in red tape, decorated with dried fruit or sweets, with a candle on the top. Last Sunday adults and children alike, joined together to make their Christingles and decorated them with sweets. The service was led by The Revd Canon Julia Lall who explained what the Christingle represented:
Each element of a Christingle has a special meaning and helps to tell the Christian story:
The orange represents the world
The red ribbon (or tape) symbolises the love and blood of Christ
The sweets and dried fruit represent all of God's creations
The lit candle represents Jesus's light in the world, bringing hope to people living in darkness.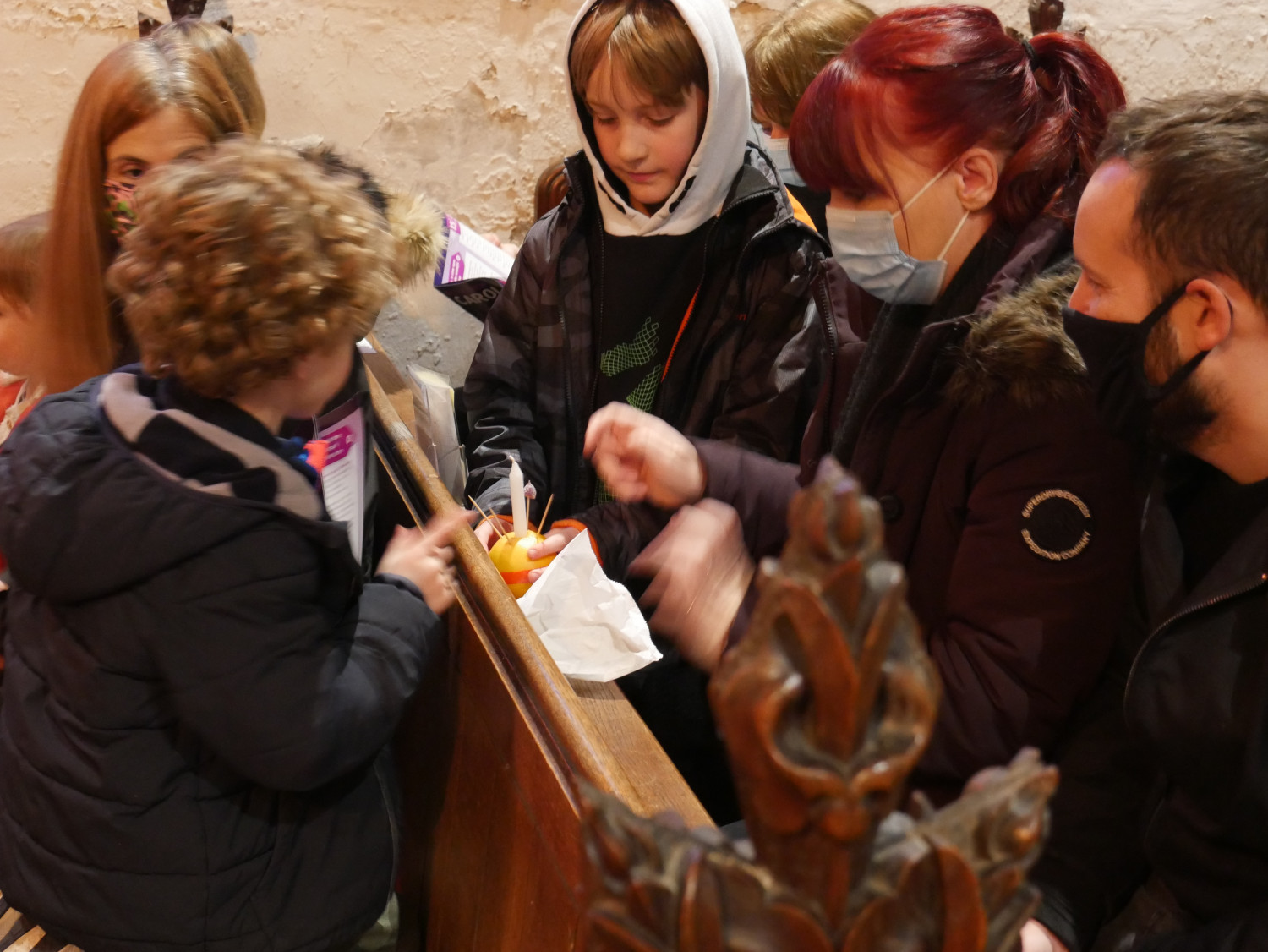 As the lights were dimmed and the Christingles were lit a beautiful warm light spread across the church. After the service the congregation joined together to enjoy mince pies and mulled wine. The congregation supported the work of the Children's Society with their donations.
The Revd Canon Julia Lall said "After last year's online or outside services it has been wonderful to be in church celebrating Christingle. Our Connect Church community has been growing throughout the year and it is joyful to bring everyone together with a message of hope"
The Connect community at Thorndon is part of the Lightwave project which is committed to shining the light of Jesus in Suffolk through acts of kindness and practical service as well as worship and witness. Lightwave groups do the essential things of church - but in a whole variety of different ways, suited to the needs of their members and their context - supporting each other and trying to put faith to work in practical care for friends and neighbours in our society.
Connect at Thorndon are planning their first live nativity on Sunday 19 December at 4.00pm to be attended by sheep, cows, three horses, and a pony that looks like a donkey.