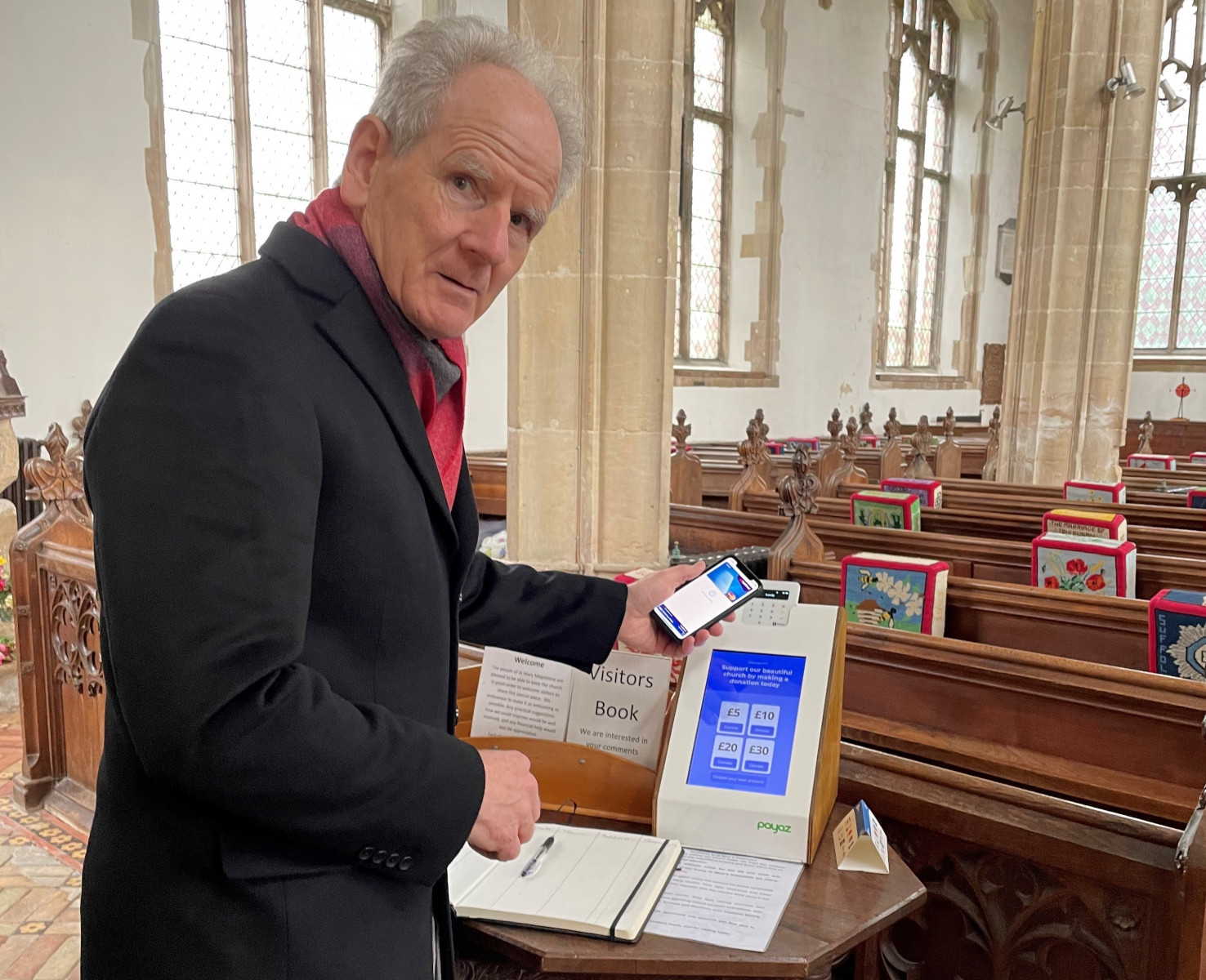 Churches in Suffolk are leading the way in digital giving after raising thousands in a national pilot scheme. A total of 30 churches across the county received a free contactless device aimed at offering easier and more flexible options for parishioners and visitors to give generously.
Churches in Suffolk, including parishes in Ipswich, Bury St Edmunds and Halesworth, have raised more than anticipated during the pilot, amassing more than £12,000 between September and January through more than 1,150 donations. A further £2,190 was raised through pilot churches from online giving and QR codes. The highest single donation of £800 was made at a church in Haverhill.
Julie Podd, Parish Resources Manager, said: "Our churches have been fantastic in seizing this opportunity to provide easy ways for their congregation and visitors to donate. It's out with the cash and in with the card or phone. We are thankful for every donation made, which goes directly to support our work, help fund community projects and maintain our wonderful buildings. The results show how relevant contactless giving is in our society today and I would encourage other churches to consider digital giving options."
Churches were given a free machine and training, with further investment made into accessing internet connectivity in rural areas.
Among those to receive a machine was St Mary Magdalene Church in Debenham. Richard Blackwell, treasurer at the mid Suffolk church, said: "The machine has clearly been well used – we have raised £1,234.50 since we received it in September. It is invaluable to us; we simply rely on donations like those. More and more people are starting to use it too, which is great. Given the speed the world is moving, the church had to keep up. Schemes like this are a real opportunity to bring us into the 21st century." Mr Blackwell added the digital shift has also helped the church run online campaigns for local charities, raising more than £4,000.
The diocese is expecting the arrival of 40 more machines as the Church of England roll out continues across the country.
More information on the scheme can be found here.