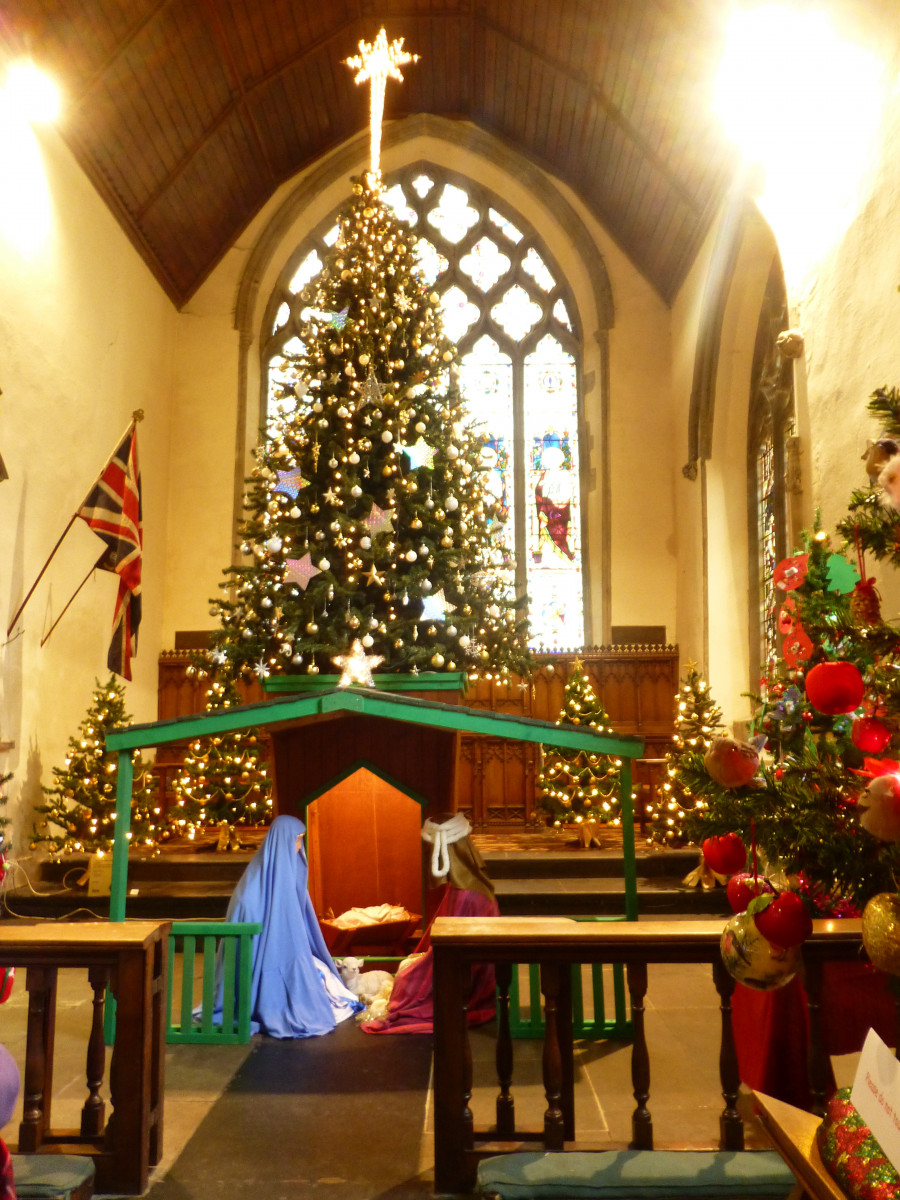 A local television star was on hand to mark the start of a town's popular Christmas tree festival in a packed-out Suffolk church.
The people of Stowmarket flocked to the Church of St Peter and St Mary on Friday, November 25, with ITV Anglia presenter Becky Jago on hand to light up the more than 280 Christmas trees. The church is one of six venues taking part in this year's festival, which has previously attracted visitors from around the world. Many trees are based around this year's theme "Peace on Earth", in response to current world events.
The Rev. Michael Eden, Vicar at the church, said: "We had a super evening – the church was packed, with all pews filled for the big switch on. We chose 'Peace on Earth' as our theme to reflect our wishes for world peace – and especially for an end to the war with Ukraine. We also wish for peace and harmony within our homes and families. We love how the town comes together every year for the festival. After 18 years, people are still coming up with new, creative ideas."
The story behind each tree varies, with many offering visitors the chance to display the name of a lost loved one.
Together, Michael said the trees make for a marvel to behold. He said: "Visitors can expect a big 'wow' moment when they come into church and see the lights for the first time. They can also enjoy some live music and a meal in our café. Hopefully there is something for everyone in Stowmarket – the 'Christmas Tree Town' in the heart of Suffolk. Thank you so much to everyone who has donated both trees and their time to put on such a spectacular event."
The festival runs until December 31, with revellers warmly invited to visit the church from 10am to 4pm from Tuesday to Saturday.