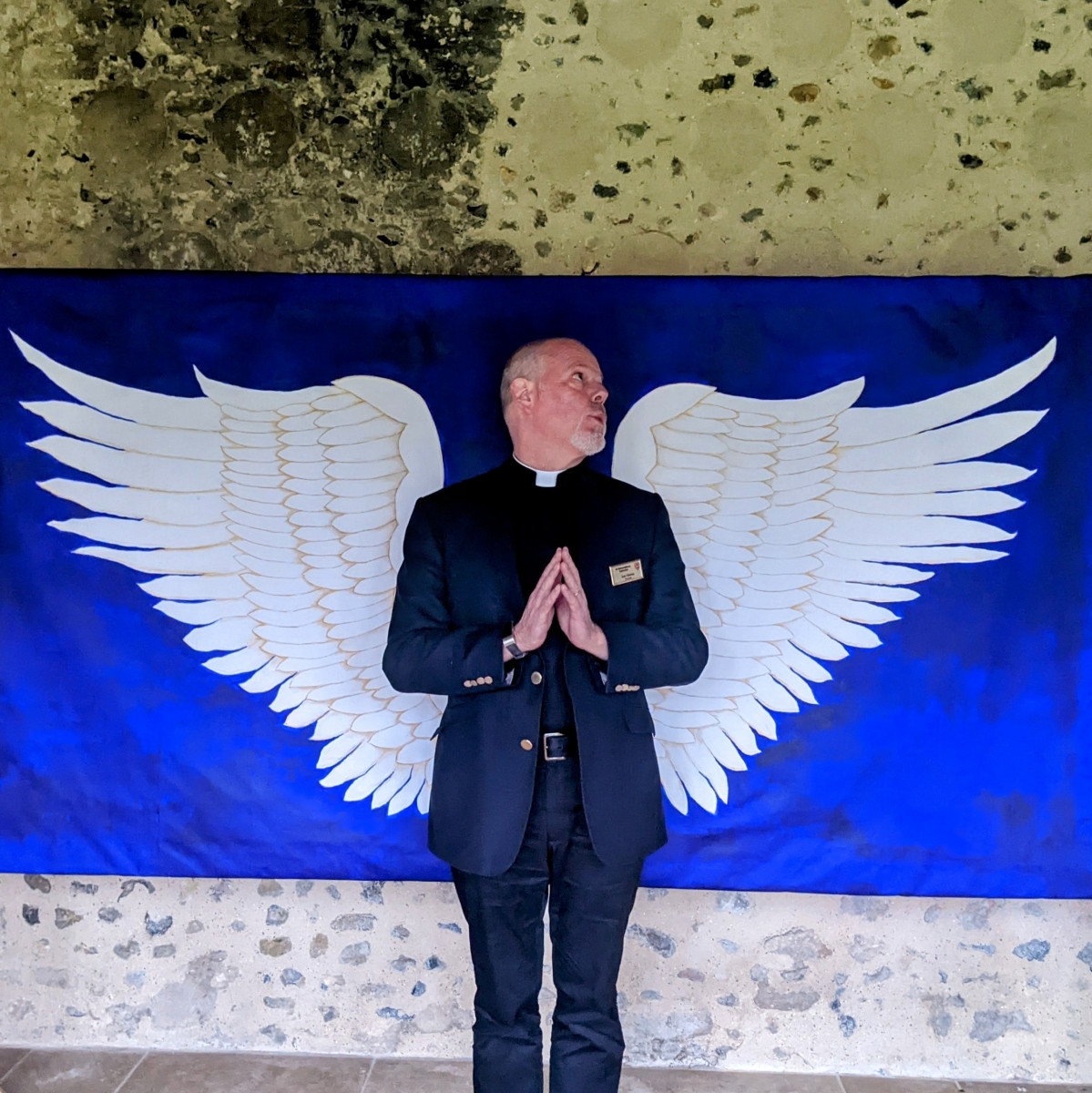 St Edmundsbury Cathedral will launch a season of angel-themed activities for visitors this advent, including an angel trail, family activities, an Ancient Library exhibition and a photo-opportunity with some hand painted angel wings.
The activities are all linked to the Inspiring Angels campaign, which started life in Ipswich in 2021 and has now spread throughout Suffolk. The aim is to inspire people to do good where they can; choose to donate to a food bank, cook for people, make a charity shop donation or another small act during Advent.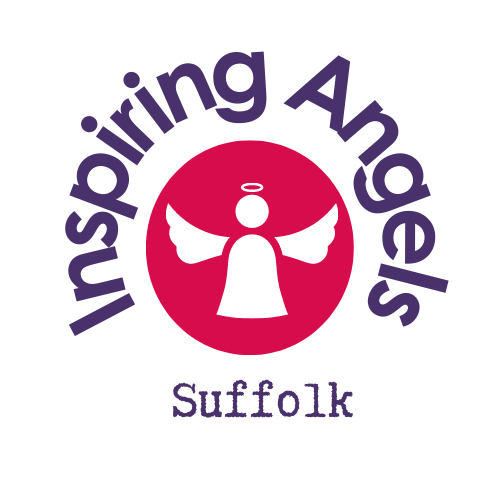 The Cathedral are highlighting angels in the building in their Angel Trail. The word angel means 'messenger'. In the Bible, angels bring all sorts of messages. Probably the best-known angels are the ones linked to the Christmas story. An angel tells Mary that she is to have a baby and angels tell the shepherds that the baby has been born. Angels are a symbol of love and are often thought of as protectors and guides. You can collect an Angel Trail leaflet when visiting and see if you spot all the angels and cherubs in the Cathedral.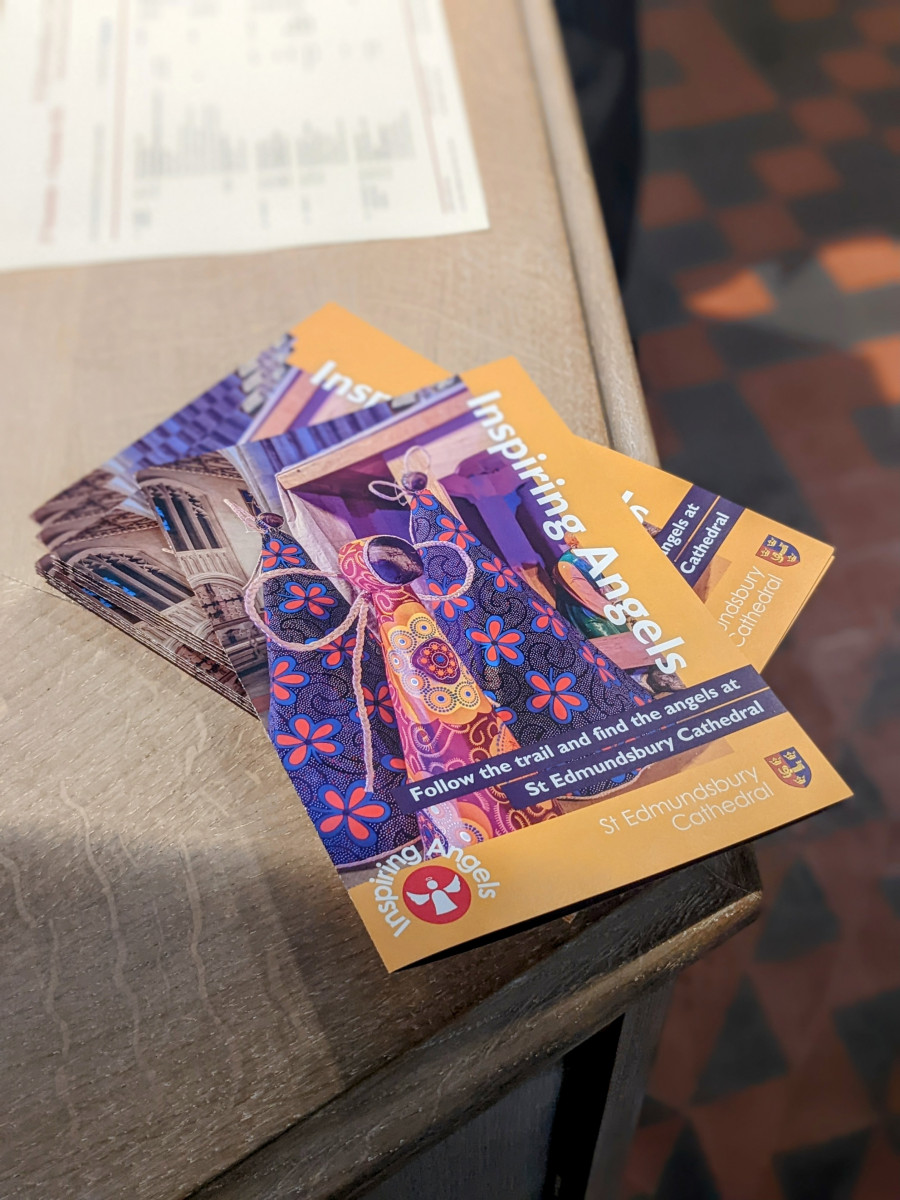 A special pair of angel wings have been painted by a member of the Cathedral community so visitors can take their picture with the wings. Visitors can also pop into the Treasury for a mini-exhibition from the Ancient Library of angels in print. Before they leave, guests can also grab an angel cookie from Pilgrims' Kitchen and check out all the angels there are in the Cathedral Shop.
Later in December, during the Family Activities on 19 and 20 December, there will be a best dressed angel fancy dress and children can make a wish and pop it on our rainbow tree!
Dean Joe Hawes said, "Angels have taken flight in popular imagination to the extent that many who have trouble believing in God or Jesus have no problem believing in angels. We encourage everyone to visit us during advent and while having a look at our angels, perhaps think about the angels in their own life. Or perhaps consider that you might be an angel to someone else!"
Other churches in Bury St Edmunds and the surrounding villages are also taking part in Inspiring Angels. St John's Church in St John's Street have a wealth of angels in carvings and stained glass. St Mary's Church on Honey Hill has the largest number of carved and stained-glass angels in the diocese. You can also visit their 8ft Angel Gabriel! Holy Innocents Church in Great Barton are running a competition to name Holy Innocents' "Lonely Angel" (the one angel in the rafters that still has a head - the others were sawn off during the Reformation!)

For more information on the Cathedral activities, visit: https://stedscathedral.org/angels/
For more information on Inspiring Angels visit: https://www.inspiringangels.org.uk/