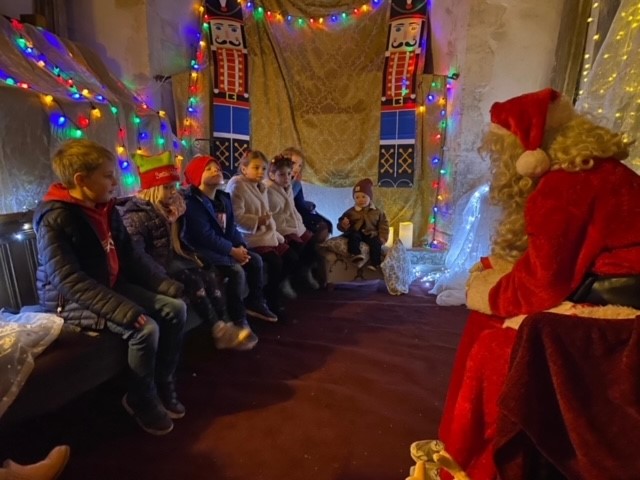 St Mary's Church, Boxford had hundreds and hundreds through the door of the Church and Village Hall for the Christmas Tree Festival, Christmas Fayre and Santa's Grotto.
The event was a collaboration between St Mary's Church, Boxford Markets and Friends of Boxford School.
The Revd Rob Parker Mc Gee said "This is the second year that we have worked on this cross-community collaboration and people turned out on force. We had guests from all the surrounding villages, as well as from Ipswich, Sudbury, Hadleigh, Bury St Edmunds, Cambridge. We even had one family from Peterborough!"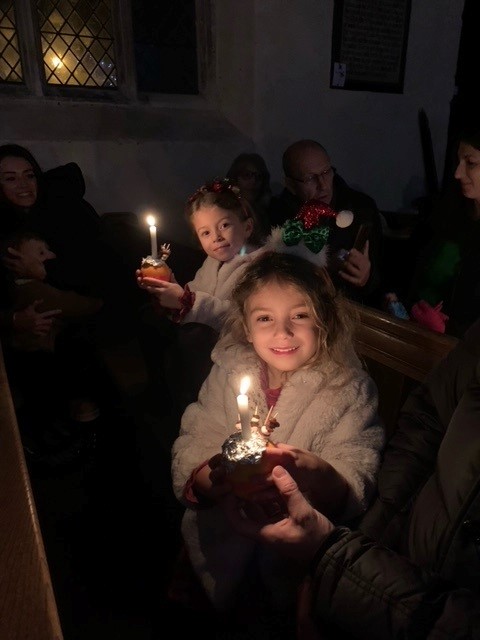 The day concluded with an Advent Carol and Christingle Service, at which 16 children from the School Choir sang. Rob was delighted as the choice only formed in October and he has been working with them leading up to Christmas.
160 people attended the service alone and overall approximately £1000 was raised for church projects which will include the provision of the Boxford Community Christmas Lunch.
The Community Christmas Day Lunch is designed to offer a free meal to any individual, couple or family who have found their plans have changed, will otherwise be eating alone, or who will not otherwise get a proper Christmas Meal on Christmas Day. Volunteers will also be taking meals out to those around the benefice who are isolated.