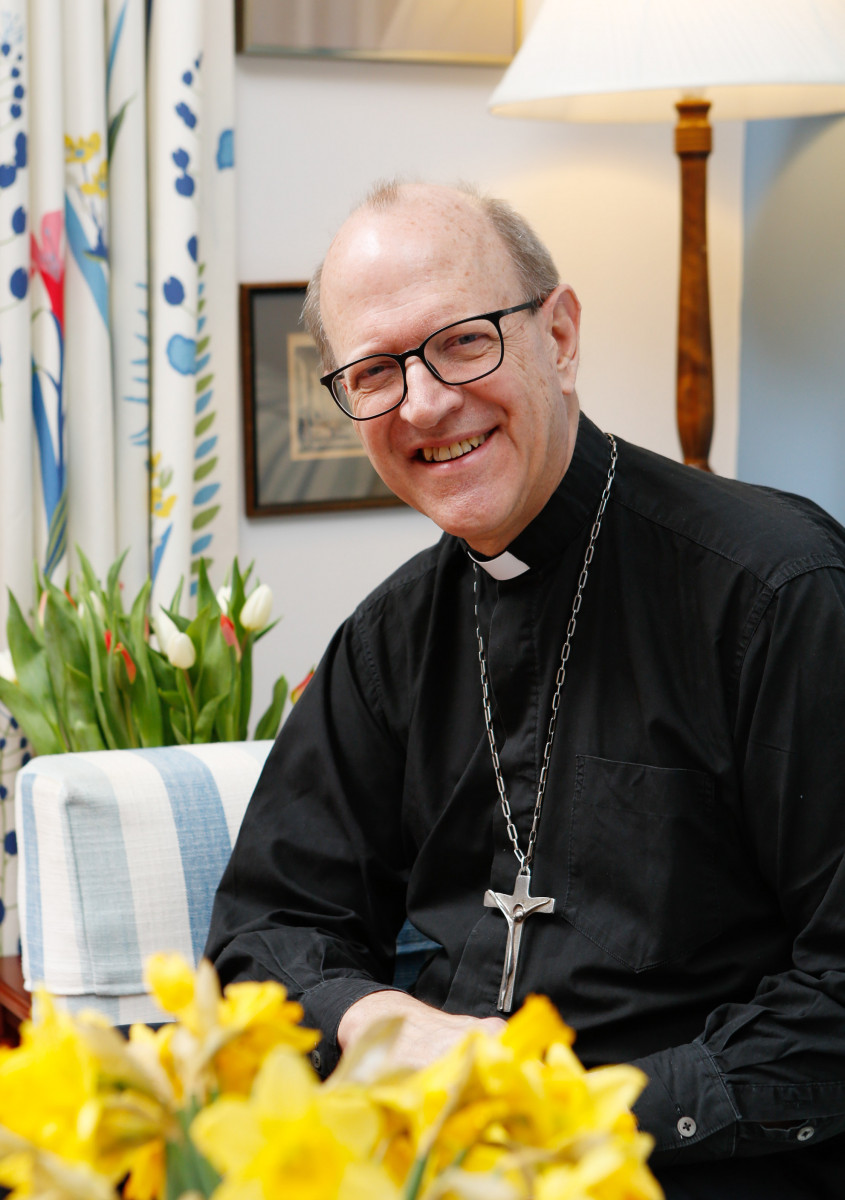 Many of us will celebrate Easter this year back in our church buildings, which was not possible for us last year during the pandemic.
We will be back together, physically in the same place with family, friends and neighbours, brought together to celebrate the resurrection of Jesus who has overcome the barrier of deathand all that entails.
By Jesus' act of utter selfless love, Easter breaks down the barriers that prevent us being the people God made us to be – barriers like self-centredness, fear, hatred, mistrust, which flow from thinking we hold our destiny in our own hands – and therefore that death is the end.
We are not made to live divided and separated, each going our own way to our own fate. And we have seen during the pandemic, as people have been drawn together, a realisation, even if fleeting, that we are really all part of the same human family, and I would say, all God's children.
One of the most striking experiences throughout these times has been not just our sense of being together, but how people have reached out with selflessness and compassion for others. In our health workers and countless others we have seen selflessness and compassion rise above the anguish and suffering. Churches and community groups have organised meals and food banks, phone support networks, pastoral support and an array of other activities to care for those in need. And we have become determined to overcome other divisions exposed during this time, divisions especially about race and poverty.
Barriers between people are being broken down, and that is the vision and hope of Easter.
And not just barriers between people, but between us and God. We all carry on being human with all our limitations and shortcomings, our sinfulness, and for many of us it is only with God that we know that we are accepted, forgiven, and cherished in spite of ourselves.
A little while before he was killed, Jesus said his death was to draw all people into union with him, to restore and renew the unity and community for which God made human beings. Jesus' death and resurrection for me means the barriers that divide us from each other and from God are gone. That is the world we are called to live in, and God gives us all we need to do just that.
For further information
Lent and Easter | weblink