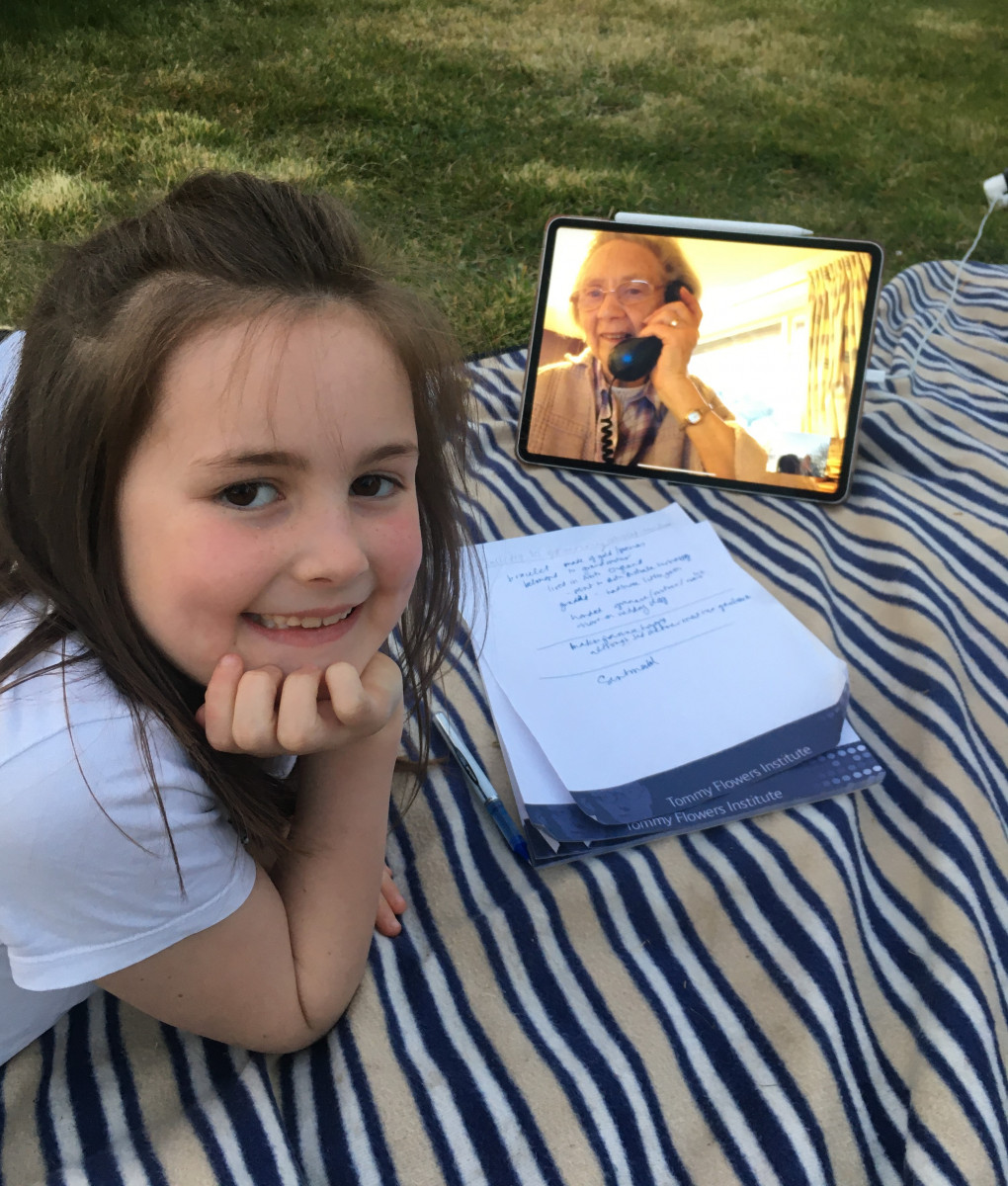 Churches across Suffolk have been going the extra mile to boost morale and mental health throughout the coronavirus lockdown.
Whether it is via toolkits for children, parents and teachers to tackle pressure and anxiety or sharing life stories to prevent isolation, there is something for everyone throughout the Diocese of St Edmundsbury and Ipswich.
The Revd Jackson Crompton-Battersby, Rector of the Benefice of Elmsett with Aldham, Hintlesham, Chattisham and Kersey, said the lockdown has had a profound impact on people's mental health. As a counsellor and mental health first aid trainer, he put together a series of resources to help parents, children and teachers manage the pressures they are facing.
"This week is Mental Health Awareness Week, which is so important during this current crisis," he added. "There's a particular worry for children about going back to school. Many of them are frightened about what it is going to be like because they have heard their parents' conversations or seen on the news that it is not going to be the same as before. Around 1,000 people have accessed the toolkits so far which have covered topics including how pressure builds up for young people, practical ways to unpick those stresses, building resilience and the different language we use to speak to children. We also created a toolkit especially for teachers on how to reduce anxiety levels. There is a catastrophic stress on teachers because working and their home life used to be separate and now it is all mixed together. The feedback has been absolutely wonderful from both parents and teachers."
In a bid to combat isolation, John and Sarah Royle, have launched a free resource for families to help them keep in touch during the lockdown.
Life Story Quest focuses on telling the stories of the older generation and encourages relatives to call, email, text or write letters to keep conversations going.
They have shared the project with those taking part in the Bealings and Playford Zoom Family Worship sessions coordinated by Archdeacon Sally Gaze who leads the Lightwave project.
Mr Royle, from Playford, said: "When we went into lockdown, there was a lot of anxiety and isolation. We all knew the importance of keeping in touch with each other regularly but it's easy to fall into the trap of talking about the weather, the news or what we had for dinner. We wanted to give people something positive to talk about and focus on life stories. With Life Story Quest, we have created a series of topics and send one out every week such as childhood games, keepsakes, VE Day and colloquialisms."
The couple's daughter, Victoria, eight, has been taking part by ringing her grandma and writing letters to her great aunt and uncle. Mr Royle added: "It's a great tool for children to speak to older family members, learn about their past, preserve life stories and how to write letters."
Anyone interested in signing up to Life Story Quest should visit www.storyquest.life
Photo caption:
Victoria Royle, eight, has been keeping in touch with her relatives thanks to Life Story Quest. Credit: John Royle
Thursday 21st May 2020