Thousands of Inspiring Angels have appeared across the county as part of a church campaign in Suffolk.
The Inspiring Angels campaign, includes an interactive video advent calendar, featuring messages from Suffolk clergy, as well as special events at churches throughout Suffolk.
St Mary's Church in Mildenhall is currently hosting its Amazing Angels Festival, with more than 900 angels adorning the building. Each angel was created by members of the local community – varying in size from just an inch to a massive five feet. The Revd Sue Leathley said: "The festival links with the 600th anniversary of the majestic angel nave roof. "This Advent begins a year of celebration and the Amazing Angels are a strong representative of this."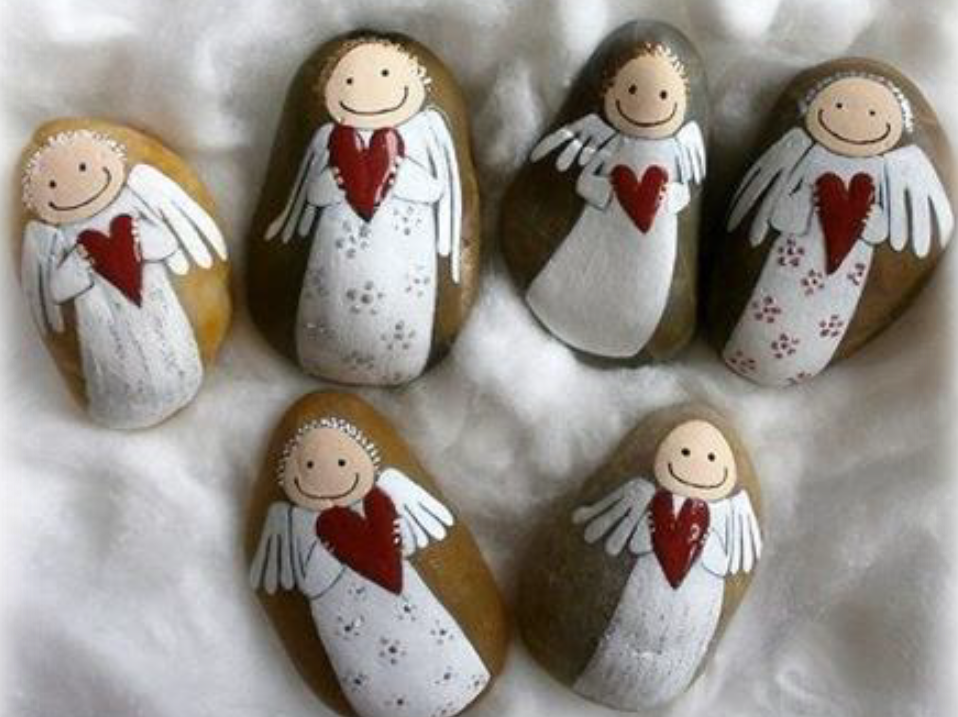 Beccles Parish is launching 'Angel Rocks' - they are hiding 200 Angel rocks around Beccles, Worlingham, North Cove and Barnby. If you find one, take a photo and send it in. You can keep the Angel rock as you prepare to celebrate Christmas or give it as a gift to someone else.
Meanwhile, St Edmundsbury Cathedral has launched a season of angel-themed activities, including an angel trail, family events and an opportunity for an angel wings selfie.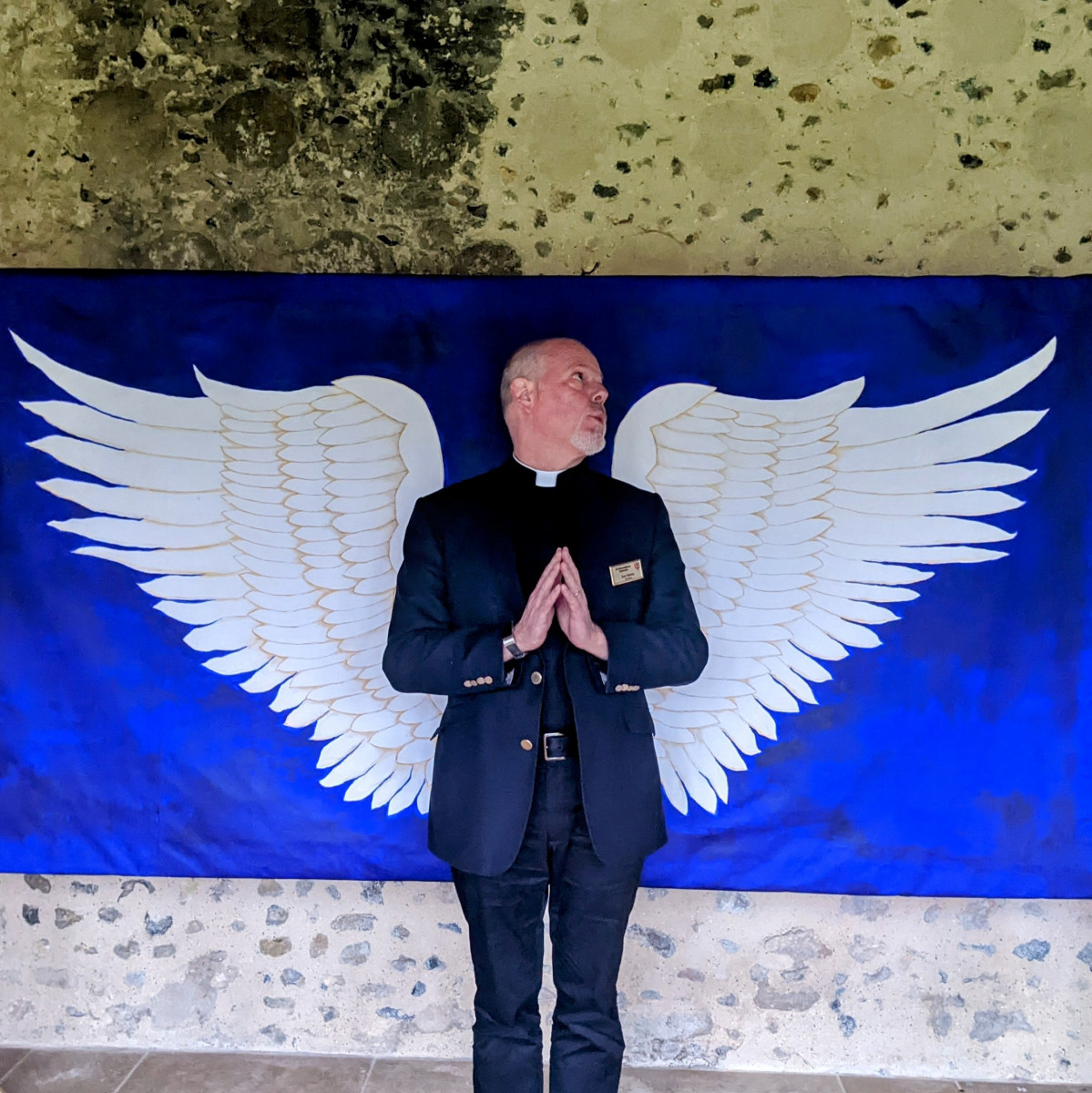 Dean Joe Hawes said: "Angels have taken flight in popular imagination to the extent that many who have trouble believing in God or Jesus have no problem believing in angels. We encourage everyone to visit us during advent and while having a look at our angels, perhaps think about the angels in their own life. Or perhaps consider that you might be an angel to someone else."
Barrow Benefice is working with the local primary school and local Craft Ladies group to make angels displayed in churches, homes and businesses in the area. Special angels will also be placed outside the two main churches of Risby and Barrow.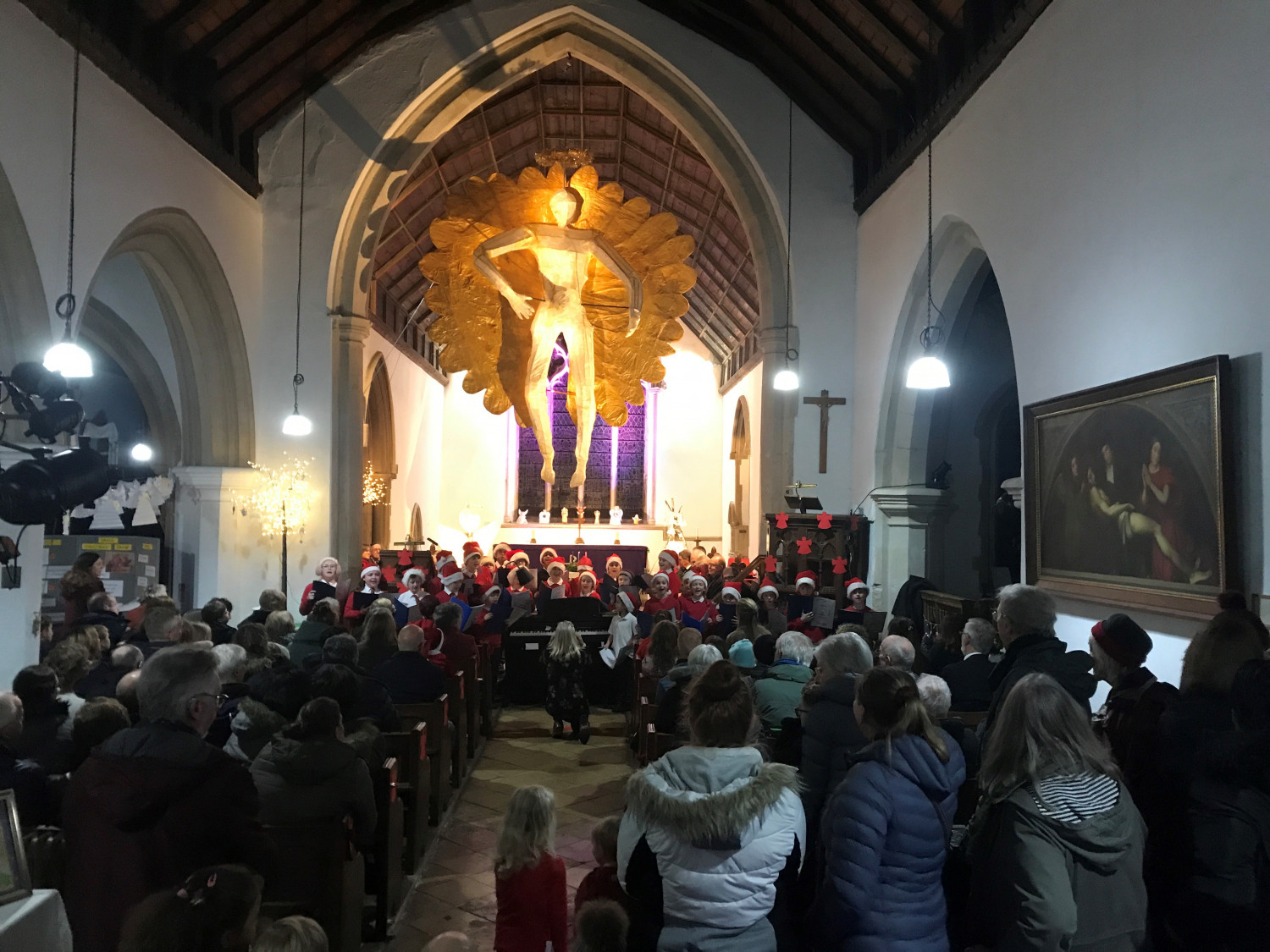 In Horringer, St Leonards Church have hosted their own two-week Angel Festival, which was launched following a concert featuring children from Ickworth Park School and the Horringer Singers.
Suffolk's Diocese would love to hear about the county's own Inspiring Angels – people who have gone the extra mile to help others.
If you have an Inspiring Angel in your community, please post it on the Diocese's Facebook page at www.facebook.com/CofEsuffolk
To view the advent calendar please click here.