Diocesan Synod and Cathedral Chapter approved a motion to act to achieve net zero carbon by 2030.
In June n2021, Diocesan Synod and over 100 members joined together in decisively approving a motion to action to achieve net zero carbon by 2030. The motion was:

This Synod, in line with General Synod motion GS2159 and the fifth Mark of Mission, recognises the Environment and Climate Emergency and commits to the following:
Speaking the truth about the emergency and the changes that are needed to safeguard the environment and mitigate the climate crisis.
Encouraging PCCs, Voluntary Aided schools and the Diocesan Multi Academy Trust, the Cathedral and diocesan officers to take the necessary action to reach net zero carbon across the St Edmundsbury and Ipswich Diocese by 2030 with the support of outside agencies.
Updating the Diocesan Environment Policy to include:
Raising awareness in parishes about the climate emergency and our diocesan response, through deanery synods, the celebration of Creationtide, and other opportunities within churches to highlight the climate emergency.
Encouraging individual Christians in our diocese to change their lifestyles and engage in actions that care for creation.
Highlighting and campaigning about social injustices caused by the environmental crisis.
The Revd Richard Stainer says "We are truly facing an existential crisis which is causing great injustice around the world and destroying God's creation. If that sentence sounds melodramatic, I assure you it isn't. It is a statement of fact".

What is Net Zero Carbon?
The carbon footprint of an organisation is the amount of carbon dioxide generated as a result of the activities for which an organisation is directly responsible, specifically energy use and travel. It is measures in tonnes of CO2.
These can be offset by
(a) the amount of renewable energy that is used,
(b) the amount of their carbon footprint which the organisation chooses to offset through various schemes such those operated by Climate Stewards and
(c) the amount that is offset through carbon sequestration schemes such as tree planting, The difference between the carbon footprint and the offset amount is known as net carbon.
But….
The detail can be a lot more complex, watch this video for more detail.
How to get to Net Zero Carbon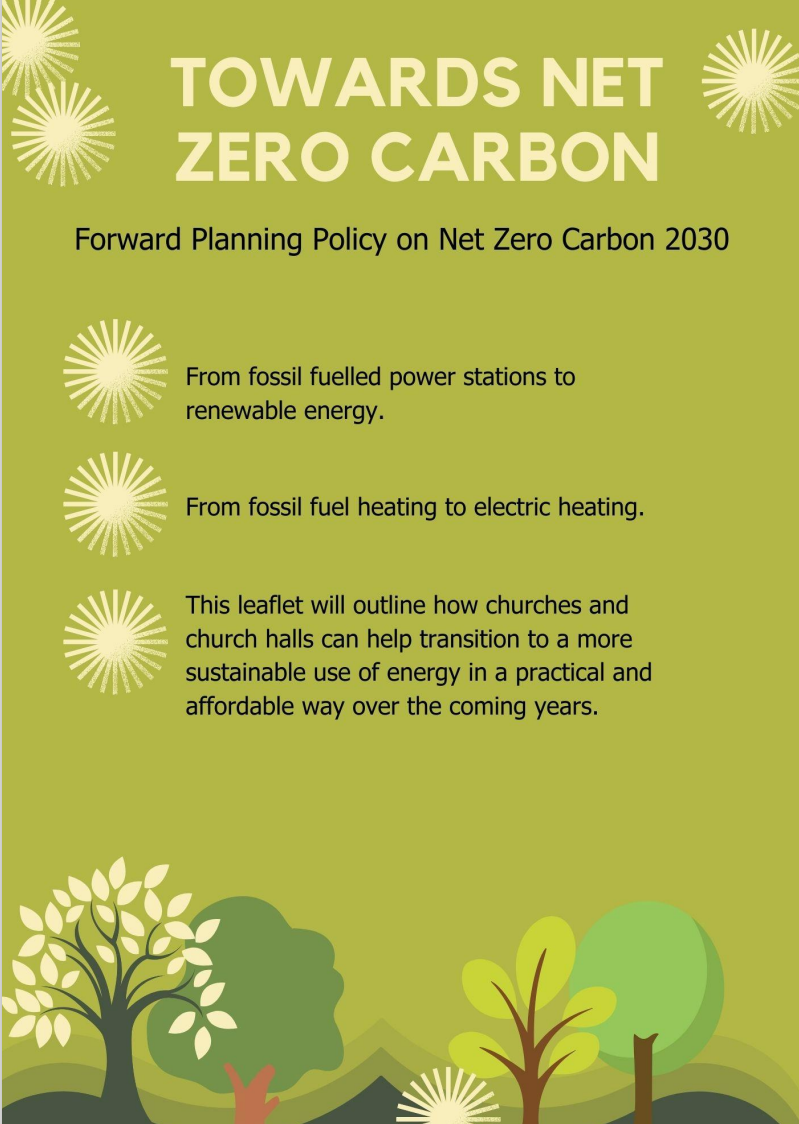 How to become Net Zero Carbon | PDF
Please measure your carbon footprint by completing the Church of England Energy Footprint Tool available or you could download the list of actions ont eh Church of England website:
Energy Footprint Tool | Weblink
Church of England's net zero carbon resources | Weblink
If you are interested in offsetting your carbon emissions, try:
Climate Stewards | Weblink
Webinars on getting to Net Zero Carbon
The Church of England has produced a number of webinars to support and equip you to reach the Church's ambitious "net zero carbon" emissions target; everything from forming your team to putting solar panels on your roof, and including low cost 'housekeeping' actions which can pay back quickly. There are webinars scheduled for the next few months on heating systems, heat pumps and managing your lighting. To book (and to watch recordings of past webinars) go to the Church of England Environment Programme web page.
If you're interested in what other churches are doing to reduce their carbon footprint there are some case studies on the Church of England Environment Programme website here.
Energy Audits
Energy Audits are available through Parish Buying:
Energy Audit | Weblink
Quote from a previous audit user, "It is not difficult to do, and the results can be surprising and more importantly useful for planning your church's future energy usage."
More information
National Church of England Environment Programme | Weblink
Please do email the Diocesan Environment Officer for more information.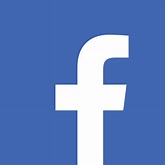 Please follow our Facebook page and join the Environment Facebook Group.