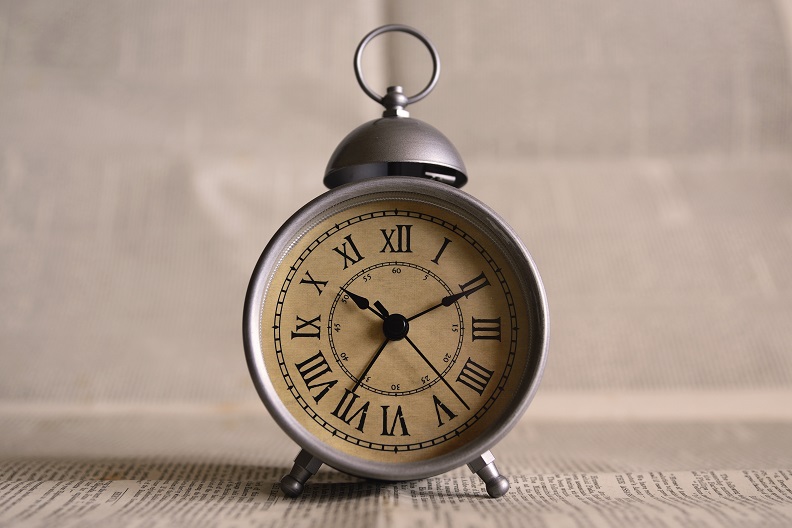 Photo by Krivec Ales
"I think the best thing about doing This Time Tomorrow in this way is that the shyer and more reticent members of the congregation have been able to be drawn in, and have shared on a much deeper level than has ever happened before..." The Revd Canon Sandie Barton
"It certainly creates a buzz during our church service." William Cardale, Bradfield St George
This Time Tomorrow is a way to help your congregation to live out their faith naturally and openly, in all aspects of their daily lives. When people share challenges, opportunities and prayer needs of their lives outside of church, faith transcends the boundaries we can unintentionally put on it and becomes something that fills every aspect of life.
This Time Tomorrow works by simply interviewing people briefly in a Sunday service asking three simple questions:
1. What will you be doing this time tomorrow?
2. What are the challenges you will be facing?
3. In what ways can we all pray for you?
Watch the video below from the Diocese of London to learn more:
Three ways to try This Time Tomorrow
This Time Tomorrow can happen in so many ways. Below we hear three ideas that churches across our Diocese have tried. Why not give it a go in yours?
1. Interviewing someone up the front and praying for them
"Last week, we interviewed David about his IT company and his life at work. We heard how he recently helped a lady who had been widowed. Her husband was the one who did everything on the computer and so when he died, she didn't know any of the passwords and was struggling to use it… Now, thanks to David's help, she is skyping her grandchildren! I loved hearing how David expresses his faith through his work, and it was a great to have an insight into his life outside of church." The Revd Chris Hood, Old Felixstowe
2. Writing names on a card
"We asked everyone to write their name on a card, collected them in and randomly gave them out again. Everyone then had to go and look for the person on their card, find out what they were doing this time tomorrow and promise to pray for them. That worked well as an introduction to the concept and was fun!" The Revd Canon Sandie Barton, St Mary the Virgin, Barton Mills
3. Sharing in pairs
"We had a regular slot as part of our intercessions during which we invited people to tell the person next to them what they will be doing this time tomorrow. After they had shared, we asked if anyone would like us to pray for them. Usually, a few people would put their hands up, and we prayed for them. It worked well and led to good conversations and also to us, as a church, being aware of what was going on for people in their daily lives." The Revd Jutta Brueck, St Thomas, Ipswich
More information
Learn more about This Time Tomorrow and other Everyday Faith initatives in these Church of England leaflets:
Everyday Faith for churches: Seven shifts to inspire Sunday to Saturday faith | Weblink
Setting God's People Free... Monday to Saturday | Weblink
Page last updated 9 September 2020