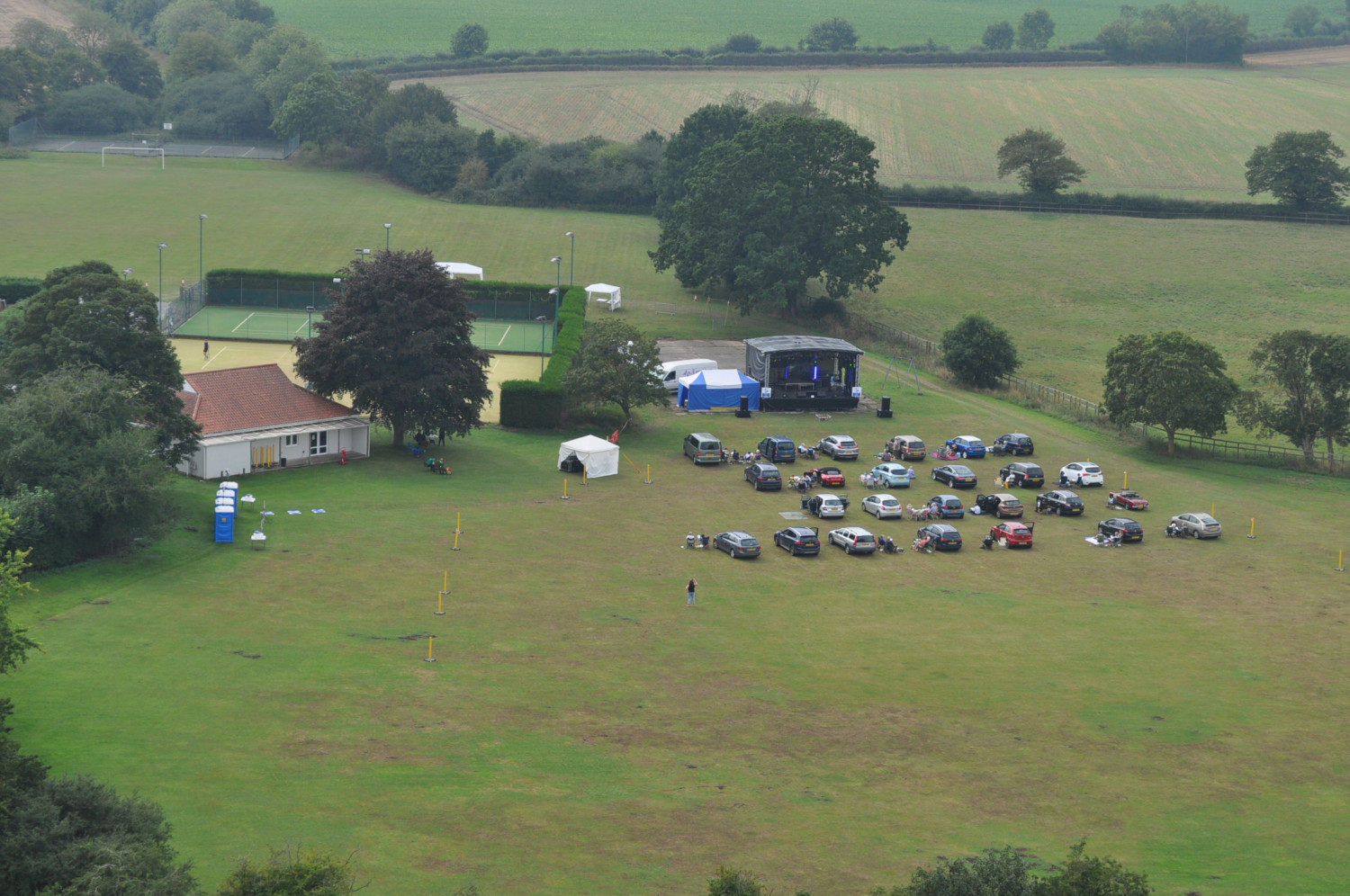 Churches held first-ever drive-in service in Suffolk
Suffolk's first ever drive-in church service has been hailed a resounding success.
St Peter and St Paul Church in Lavenham and St Mary's Preston hosted a unique drive-in service at Lavenham Cricket Ground on Sunday. A total of 25 vehicles parked up with 50 adults of all ages, three children and three dogs enjoying socially distanced picnics while celebrating the support shown throughout the community during the coronavirus lockdown.
Graham Naylor, licensed lay worker at the churches, organised the event and said he has received wonderful feedback. "I've had some lovely emails from people who really appreciated the informality of the drive-in event," he added. "Particularly the opportunity to be out in the open picnicking and seeing people they have not been able to see for a while, all while following social distancing guidelines. People appreciated us doing something different with a different way of doing church. What was really lovely was that of the numbers, 30 were regular congregation members from Lavenham and Preston St Mary while the other 20 came from outside the villages."
The event, which was made possible by the generous provision of staging from local promoters OEP Live!, featured a picnic, music, performance poetry from Kiran Lotay and prayer, activity packs for children as well as an informal hour-long service. Lavenham Salvation Army majors Philip and Debbie Nield read the text of Psalm 33. Mr Naylor added: "We've already been asked when we're going to run a similar event and are delighted that OEP Live! has offered the church a similar opportunity the next time they hold any such event in Lavenham."
Revd Stephen Earl, rector of the benefice, said: "It was a wonderfully successful occasion and we were blessed with lovely weather in between the storms of the weekend. "What was particularly appropriate was the singing of the hymn Oh Lord My God with the line I see the stars, I hear the mighty thunder and thankfully there was only a distant rumble of thunder."