Churches in Felixstowe have provided hundreds of free packed lunches for families in need over the summer holidays.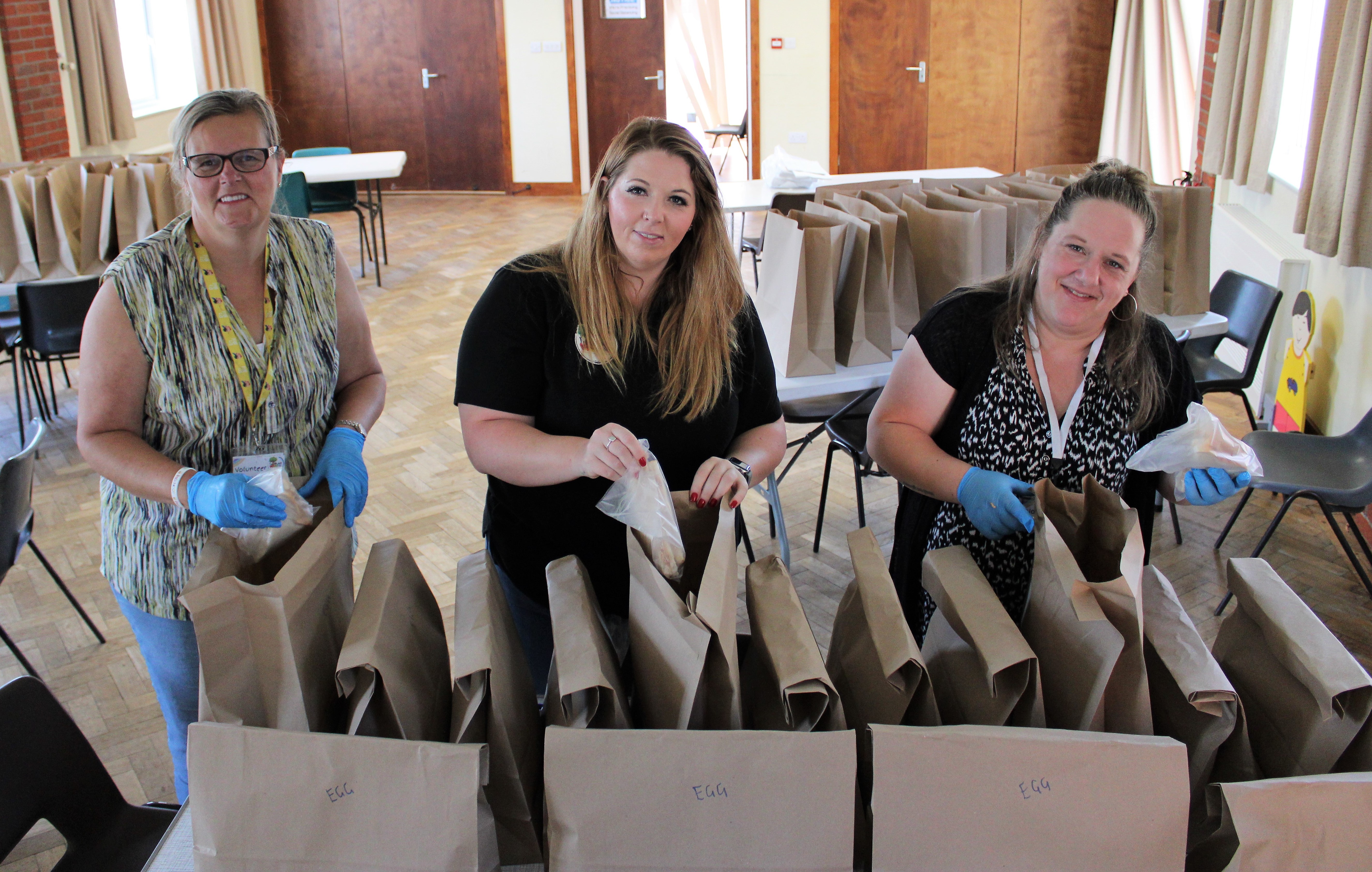 The 'Food for All' project, founded by Churches Together in Felixstowe and overseen by St John the Baptist Church, has seen venues across the seaside town offer hot and cold food to families in need - feeding more than 50 people every weekday of the summer holidays.
Liss Coates, who organises packed lunches at St Edmunds Church Hall as part of the Pushchair Pitstop, said: "We had seen how many people were using the Parish Pantry at St John's and other churches and saw there was a need for packed lunches too. There's such a need for food at the moment, there are foodbanks popping up all over the place. There's so much you can do in Felixstowe for free, we have an amazing beach and great places to go for a picnic, but it's not free when you have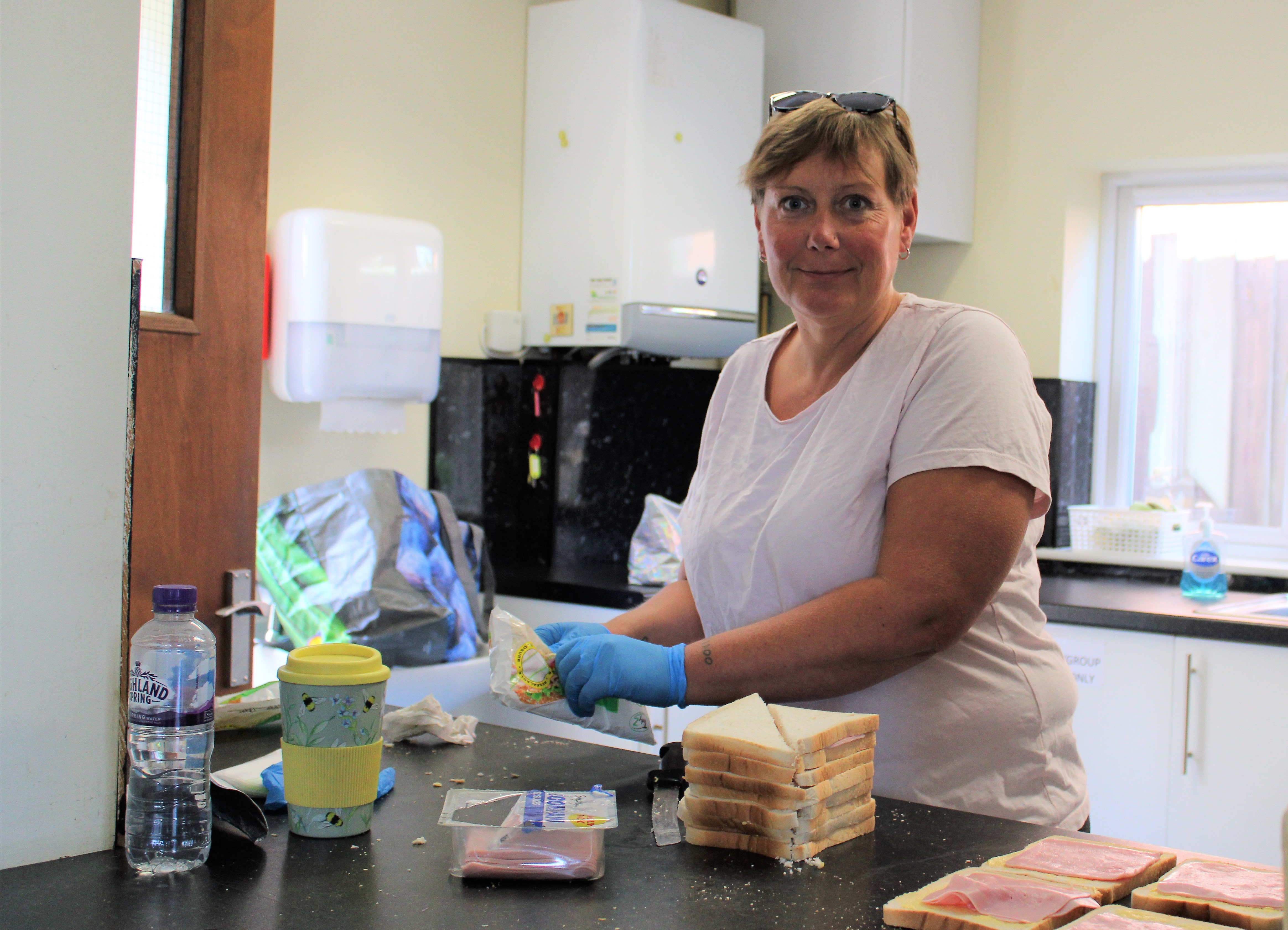 to feed the family. Families can just text my number if they need packed lunches – just let me know how many people they need them for, and we'll make them."
Each packed lunch includes a choice of ham, cheese, tuna or egg sandwiches, a juice box, pieces of fruit, crisps and a chocolatey treat like a biscuit or cake.
Other venues and organisations taking part in the scheme alongside Pushchair Pitstop and the Parish Pantry include Stennetts Community Café, St Phillips Community Hub and Cuppa café in Walton.
Volunteer Amanda Hayward said: "I love coming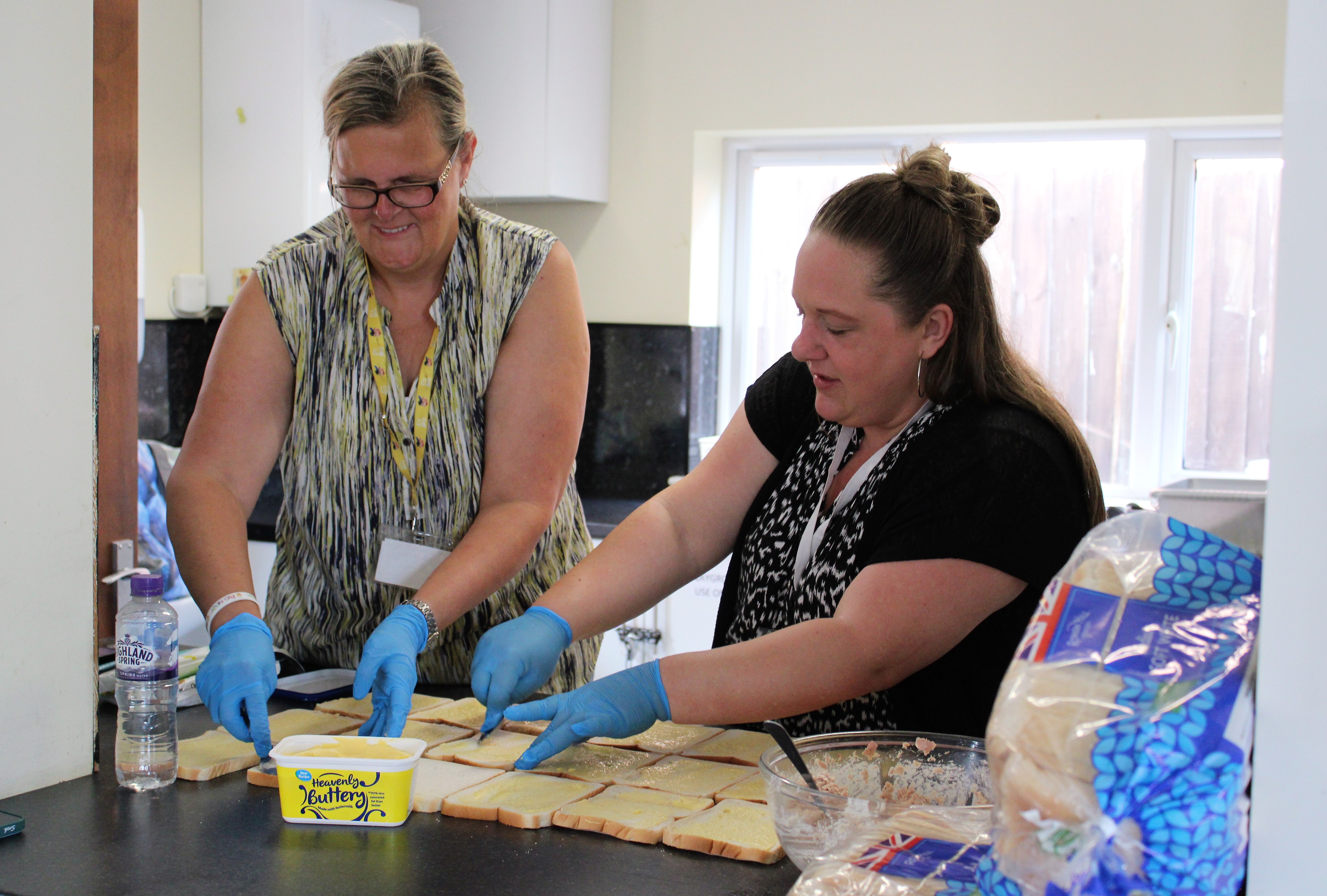 down here to help, everybody is so nice. You get to meet people from every walk of life."
Town and District councillor Amanda Folley, who volunteers at the church, said: "It's unbelievable the work they do here, they do such a fantastic job. People are finding it very difficult – there's more people in need than ever before. It is not means tested and is open to all, people can come here anonymously and simply collect their packed lunches – it is extremely well co-ordinated."
Pushchair Pitstop has recently been selected as one of the town mayor's chosen charities, with the first mayor's charity event being held on August 23 in 'The Shed' behind Mannings.
For more information about the Food for All project visit: www.facebook.com/FelixParish
For more information about Pushchair Pitstop visit: https://www.facebook.com/felixparishpitstop